After the Panthers wrapped up their season Saturday at the UNI-Dome against Bishop Heelan, District 6 released its all-district players.
As the district champions, it comes as no surprise the Panthers placed 16 on the list, nine of them being first-team and seven of those being unanimously selected.
First Team
Senior Cael Turner was unanimously selected as the first-team quarterback. A team captain, Turner finished the season 181-284 for 2,993, averaging 16.3 yards per catch and leading Class 3A. His yardage surpasses the program's single-season record of 2,868 yards by Alex Nielsen from the 2014 Dome season that ended at 10-3. Creston played one less game this year, ending 11-1. His 181 completions is also a new single-season record.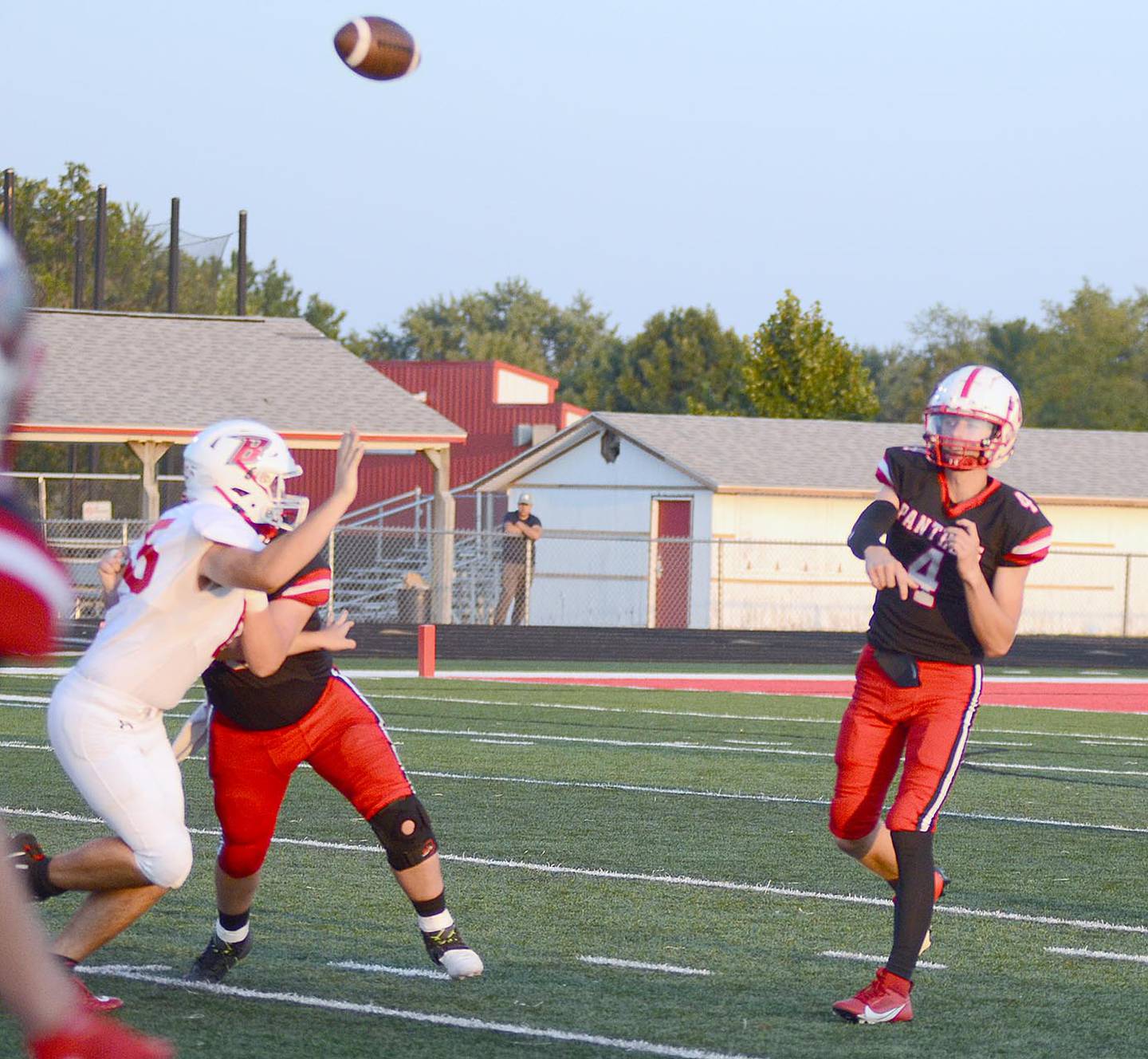 Turner threw for 34 touchdowns this year, taking program record and ranking 35th in the state, all time. Also a threat on the ground, Turner had six rushing touchdowns and 375 yards. He had two receptions this season, one for a touchdown.
Senior Brennan Hayes, a team captain, was unanimously selected as a first-team running back after another fantastic year for the Panthers. Hayes rushed for 1,784 yards, averaging 8.2 yards per carry. He had 17 rushing touchdowns. He was a triple threat between running, receiving and kicking. He had 42 receptions for 881 yards and eight touchdowns. His single-season receiving yards are second only to this season's effort by Brandon Briley.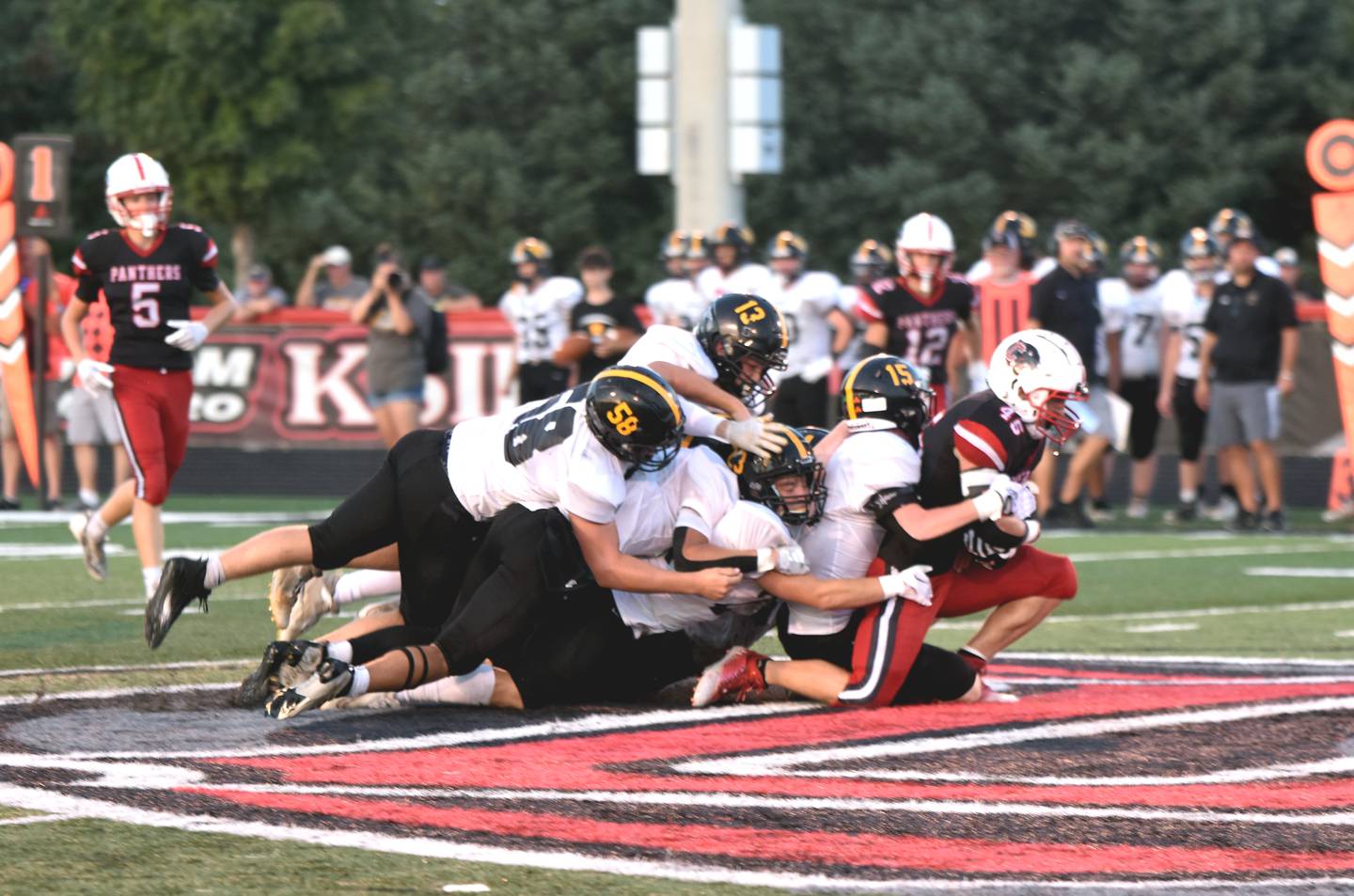 His career rushing yardage of 3,806 is second only to Chase Shiltz's total of 5,329. Hayes was the Class 3A all-purpose yardage leader this season at 2,470 yards.
He was also named to first team as a kicker. He went 50/51 on PATs this season and kicked a game-winning field goal on homecoming against Harlan.
Also a senior, Briley was selected unanimously as a first-team wide receiver. Briley led the Panthers in receiving with 52 catches for 897 yards and 13 touchdowns. He holds these Panther records now — receptions in a season (52), receiving yards in a season (897), TD receptions (13), career receptions (91), career wide receiver yards (1,621) and career wide receiver touchdowns (17).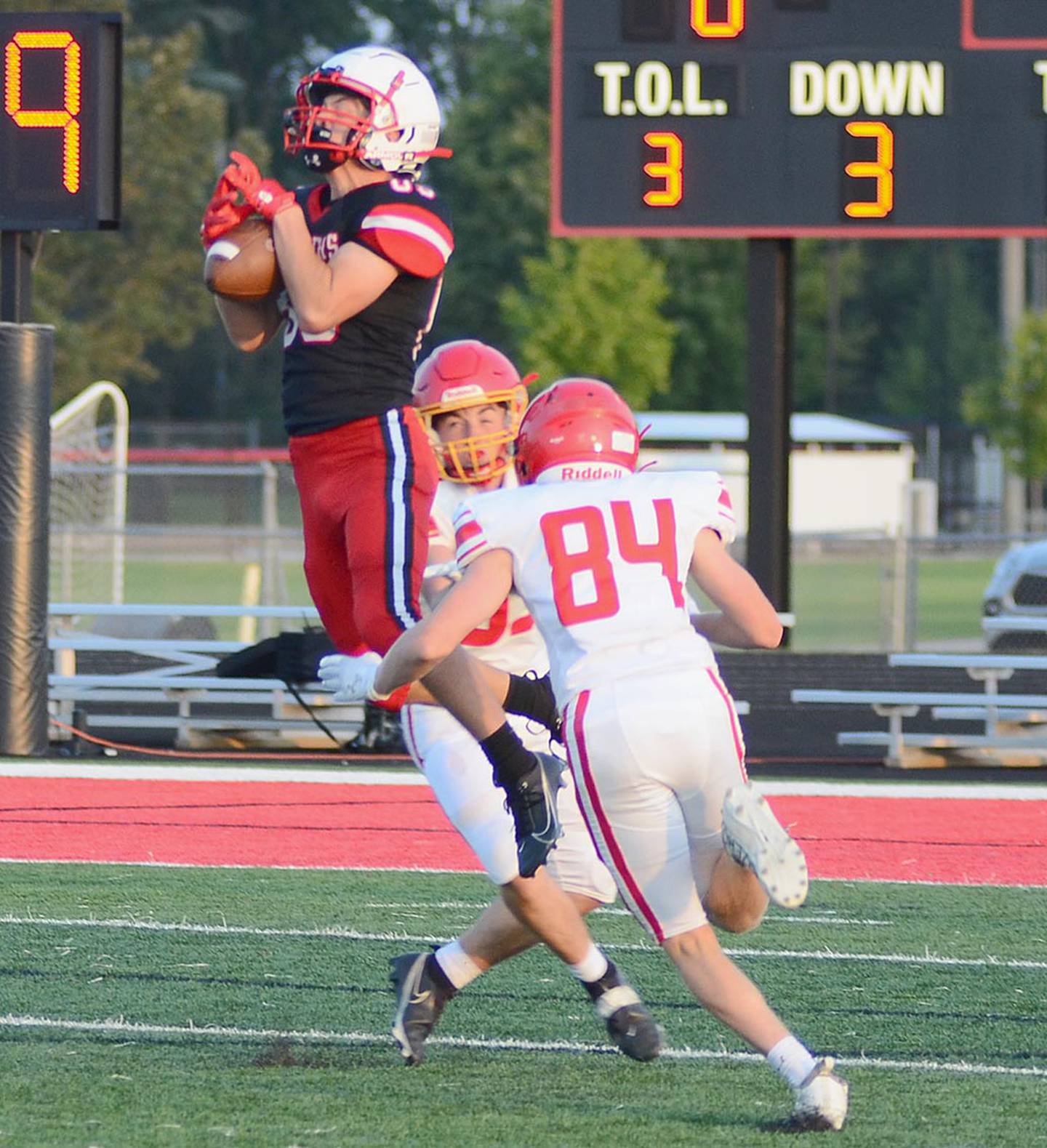 Quinten Fuller, a senior offensive lineman for the Panthers, was also selected unanimously to first team. Center Jagger Luther was also selected. The Panthers' offensive line was integral to its dynamic offense that averaged 38.75 points per game.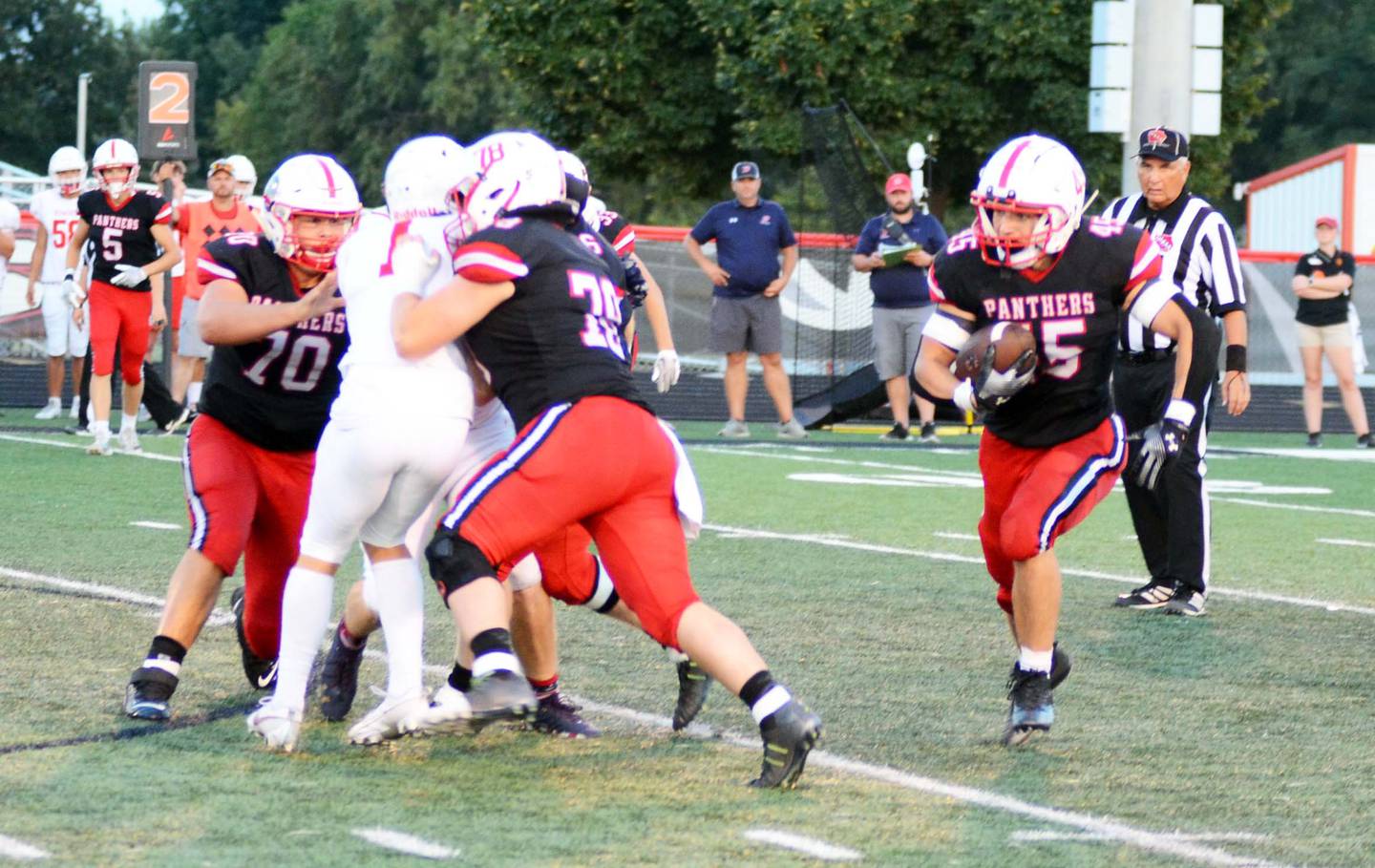 Team captain, senior Max Chapman, was unanimously selected as a first-team defensive lineman. This season, Chapman logged 55.5 total tackles including 33 solo and two sacks. His 26.5 tackles for loss led Class 3A.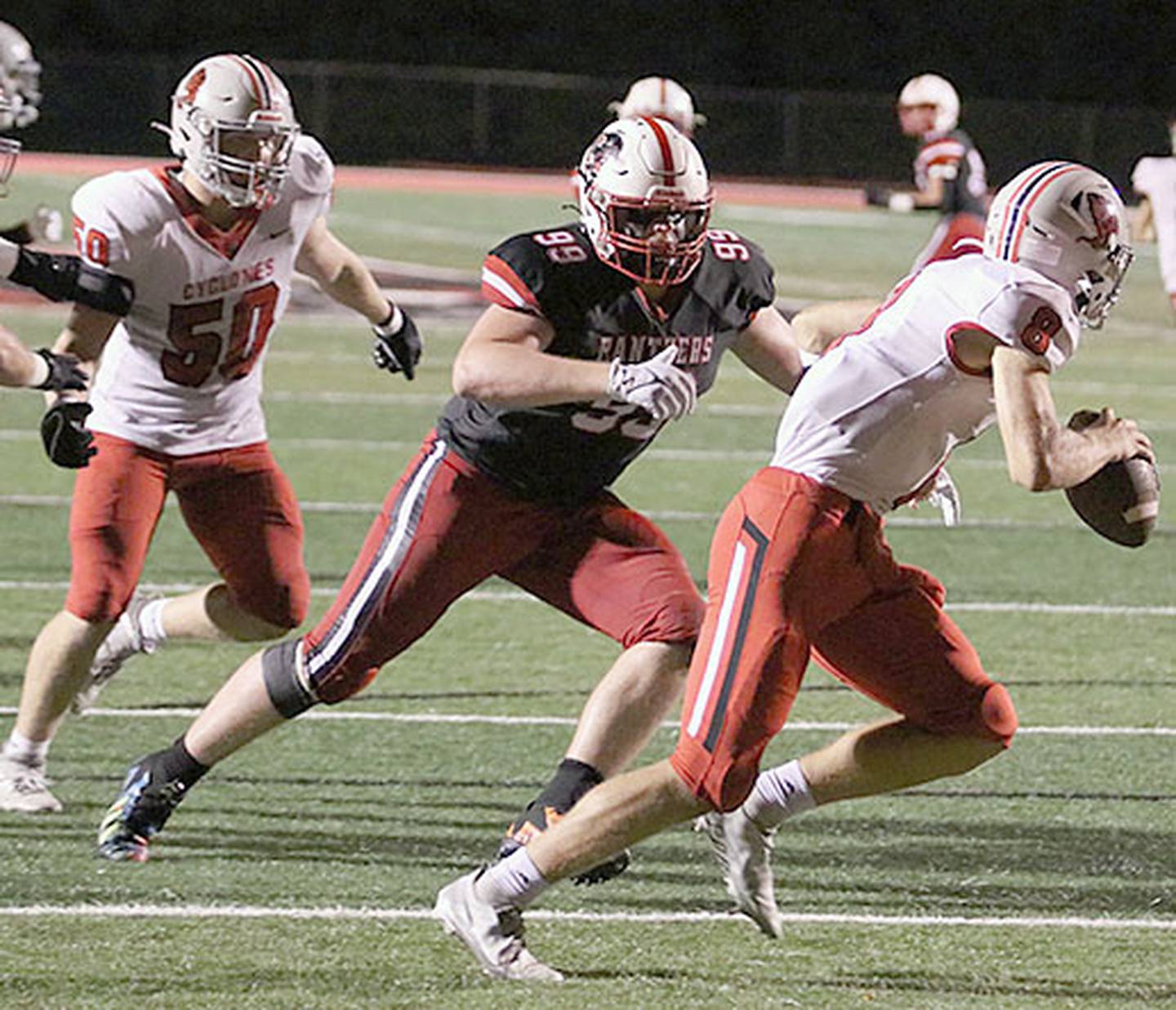 The Panthers' final team captain, senior Austin Evans, was named a first-team linebacker. Evans recorded 74 total tackles including 34 solo, two sacks, 7.5 tackles for loss, two fumble recoveries and three interceptions.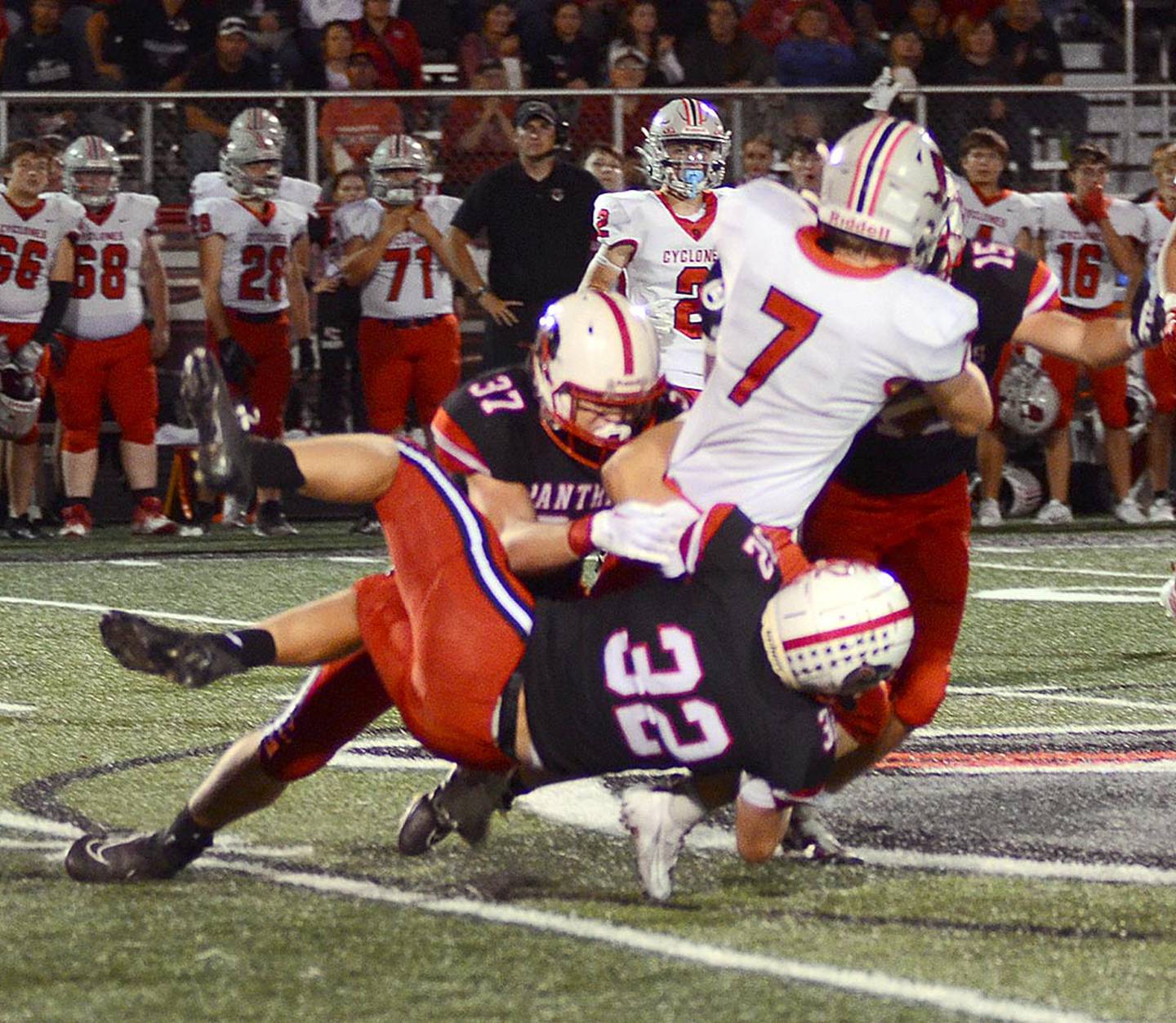 Seniors Dylan Calvin and McCoy Haines were both unanimously selected as first-team defensive backs. Calvin led Class 3A in interceptions this season with six. Calvin had 30.5 total tackles including 23 solo and a tackle for loss.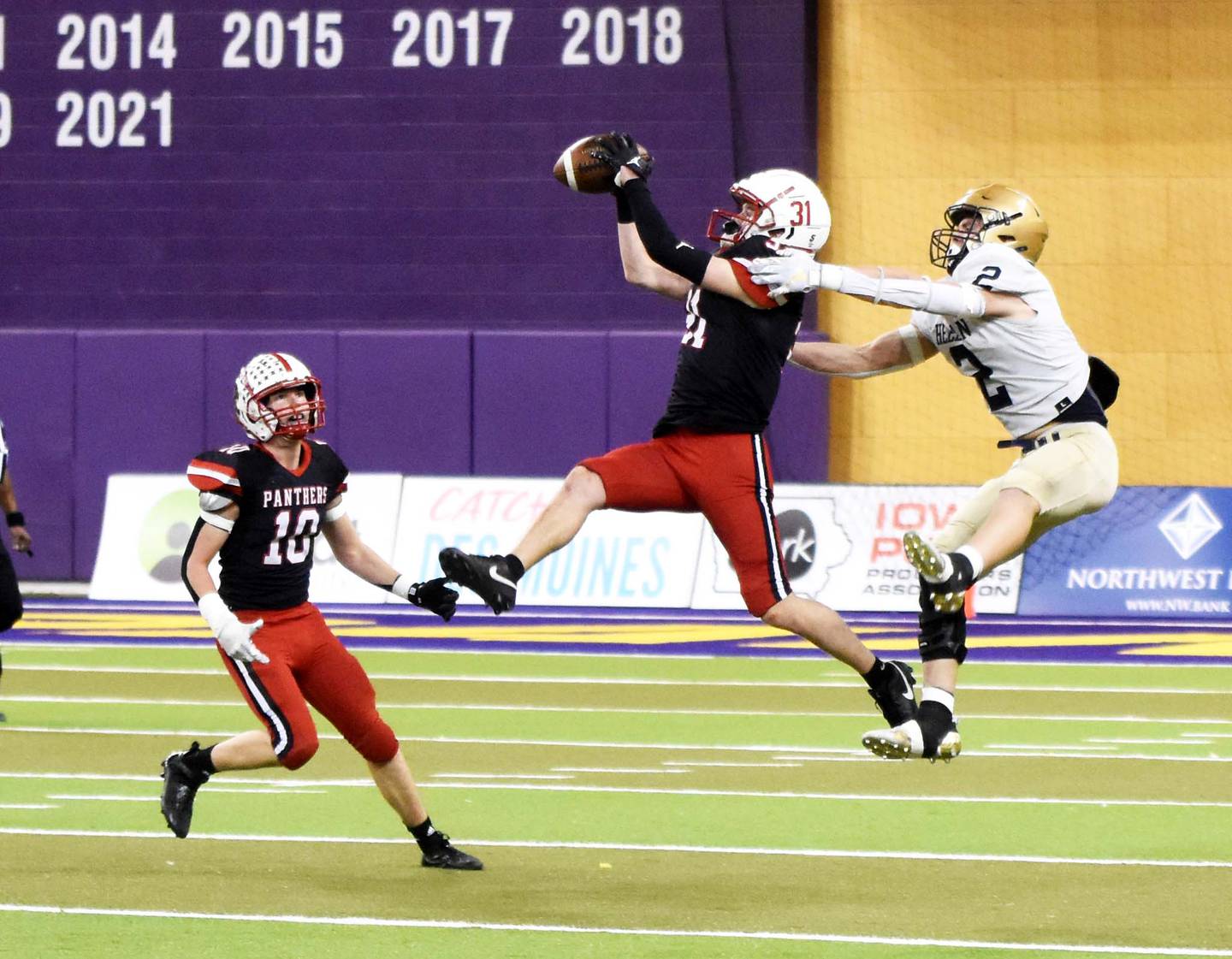 Haines was a force against both the run and pass. He logged 54.5 total tackles including 37 solo, 1.5 tackles for loss and four interceptions.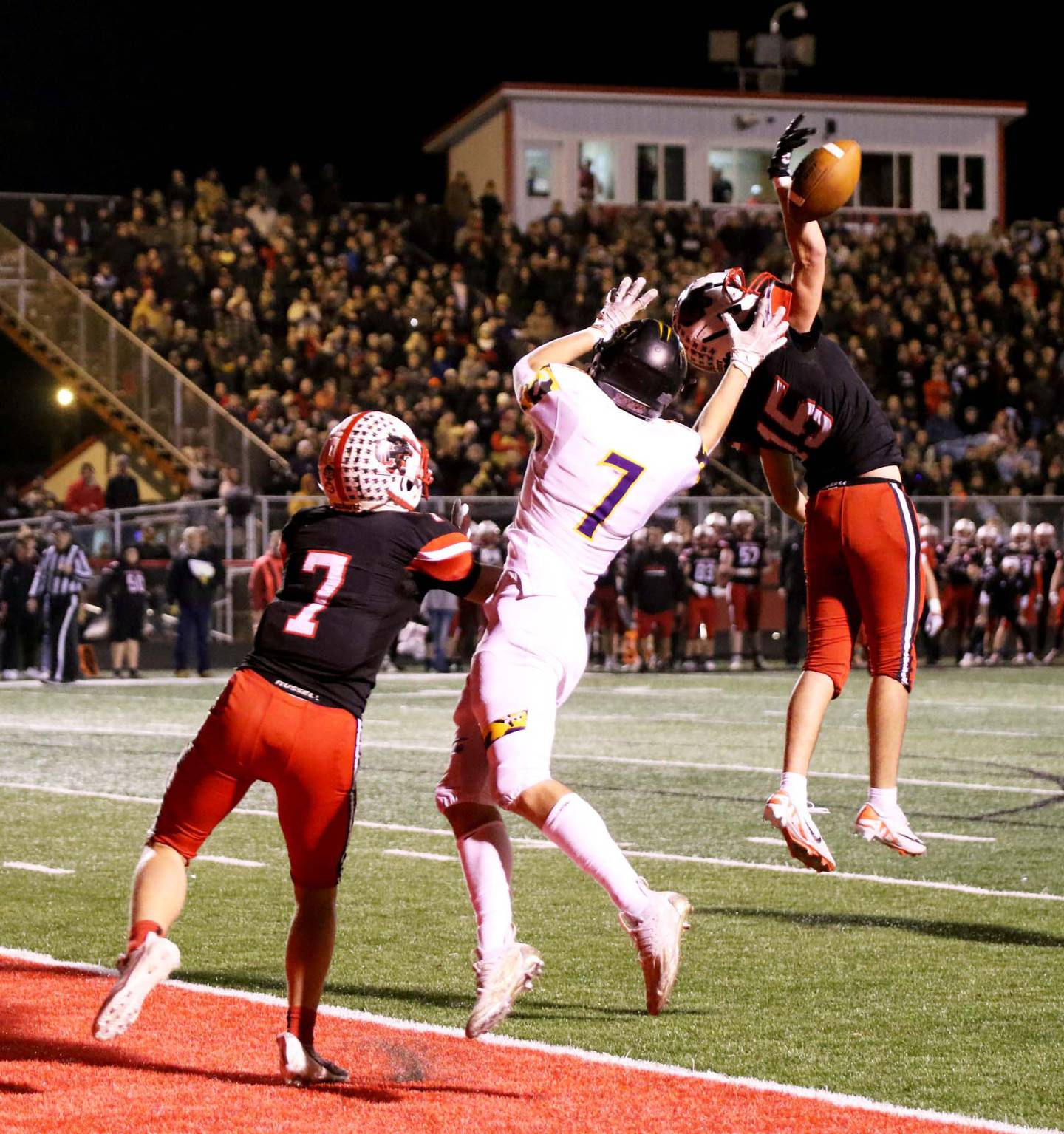 Second team
Three Panthers earned second-team honors, one on offense and two on defense.
Senior offensive lineman Tucker Rohrig earned unanimous second-team honors after a great season at guard.
Senior Will Bolinger was named as a linebacker, leading the Panthers in sacks with five. He recorded 64 total tackles this season including 30 solo and eight tackles for loss.
Defensive back Dillon Starlin, a senior, was a unanimous second-team selection. This season, Starlin had 59.5 tackles including 35 solo and two tackles for loss.
Honorable Mention
Named to the offensive honorable mention were juniors Weston Trapp and Josh Schaefer. On defense, senior Jackson Kerr and junior Jack Walter were selected to honorable mention.