INDIANOLA — Despite being a small team, the Panthers showed up in a dominating fashion Thursday night in Indianola for the I-35 cross country invite.
Both teams placed all five scoring runners in the top 15 for a medal, the lady Panthers came away with a meet victory, and the boys took silver.
The difficult course had plenty of hills, twists and turns for the runners. Coach Maggie Arnold said she likes the challenge it gives her runners.
"I really like courses like this where they go back off into the woods and it's a little bit different terrain for them to run on," she said. "It presents a brand new challenge for the kids. Not super spectator friendly, but I thought it was a very good workout for them to get in and a fun course."
Girls
The girls raced first, setting the pace for the Panthers with four top-10 finishes.
Lead runner, junior Payton Davis, sat behind two I-35 runners for the first mile before making her move into third. "She knew who she wanted to stay with during the race — she had a goal in mind," Arnold said. "Those girls kind of got away from her in the first mile, but she didn't panic, and she just kept working and ran her race. Payton gets stronger as the race goes on and she did that today."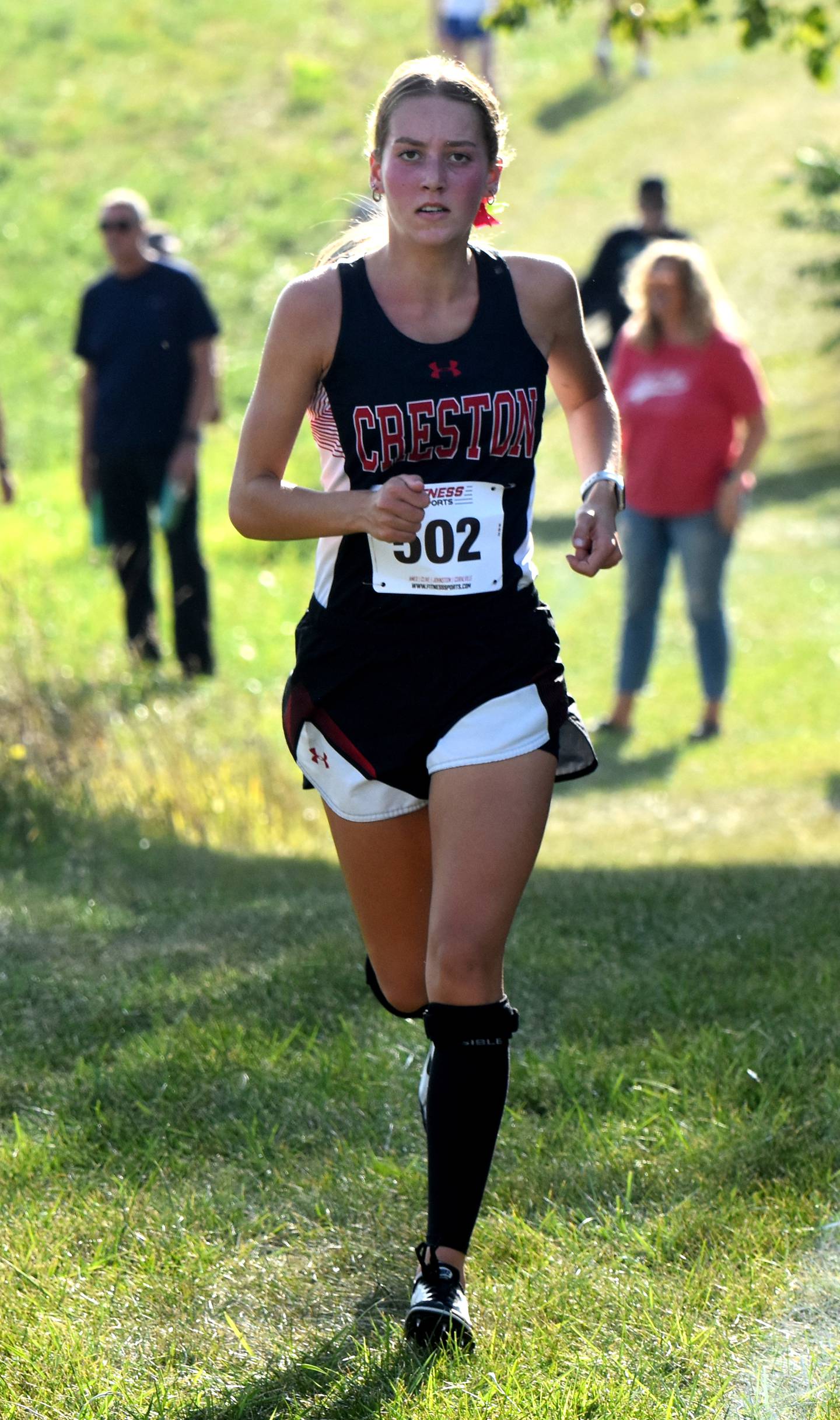 Her time was 24:46. Coming in after the I-35 runners were Reese Strunk in sixth (26:06) and Karter Clayton (26:56) in seventh. Shortly behind them was Gretchen Hoepker in ninth (27:35).
"Reese and Karter and Gretchen finished right there with each other," Arnold said. "Just by knowing how the other athletes at this meet typically run, I thought that was a good place for them to be."
Strunk said she's exceeded her expectations for her freshman season.
"My goal this year was to break 24 and I broke that by a few minutes," she said. "That's a good accomplishment."
Walking the course before the race, Strunk knew it would be a challenge. "I knew that I had to drive up those hills," she said. "I just wanted to focus on that."
Abby Freeman narrowly hit the mark to medal with a 15th place finish (30:27). With her finish, the Panthers were the first team with five runners completed.
"That's really nice," Arnold said of having five girl medalists. "This is a small meet, so we knew the chance to get medals would be greater by coming here."
Boys
Not to be outdone, the boys also placed five in the top-15 to bring in a second-place finish to host I-35.
Beyond the medals, Arnold was happy with how the boys team utilized pack running. "We really harp on them to not get away from each other, not to get too spread out," she said. "You never know what competition is going to show up, and they need to rely on their teammates to run the races they need to run."
Sophomore Owen Weis led the Panthers in a time of 21:21 to place sixth. Behind him was senior Anthony Eblen (22:12) in eighth. Coming in two places later was freshman Wyatt Goodenberger (22:23).
"It was a lot slower course than some of our other ones, but I think it was fun," Goodenberger said. "I wanted to medal. I wanted to get 15 and above and I wanted to stay with Anthony."
The freshman started out several spots back from Eblen, but worked his way up to his teammate throughout the race.
"I feel really good that I can keep up with someone like Anthony," Goodenberger said. "I think it just shows that I can be good at this sport." His original goal was to break 21 minutes, but with a personal best already faster than that, he said his new goal is to beat Eblen in another race.
Christian Ahrens came in with a 13th-place finish (22:27). Allen Kendrick moved up steadily throughout the race to cross fifth for the Panthers in a 15th-place finish (23:35).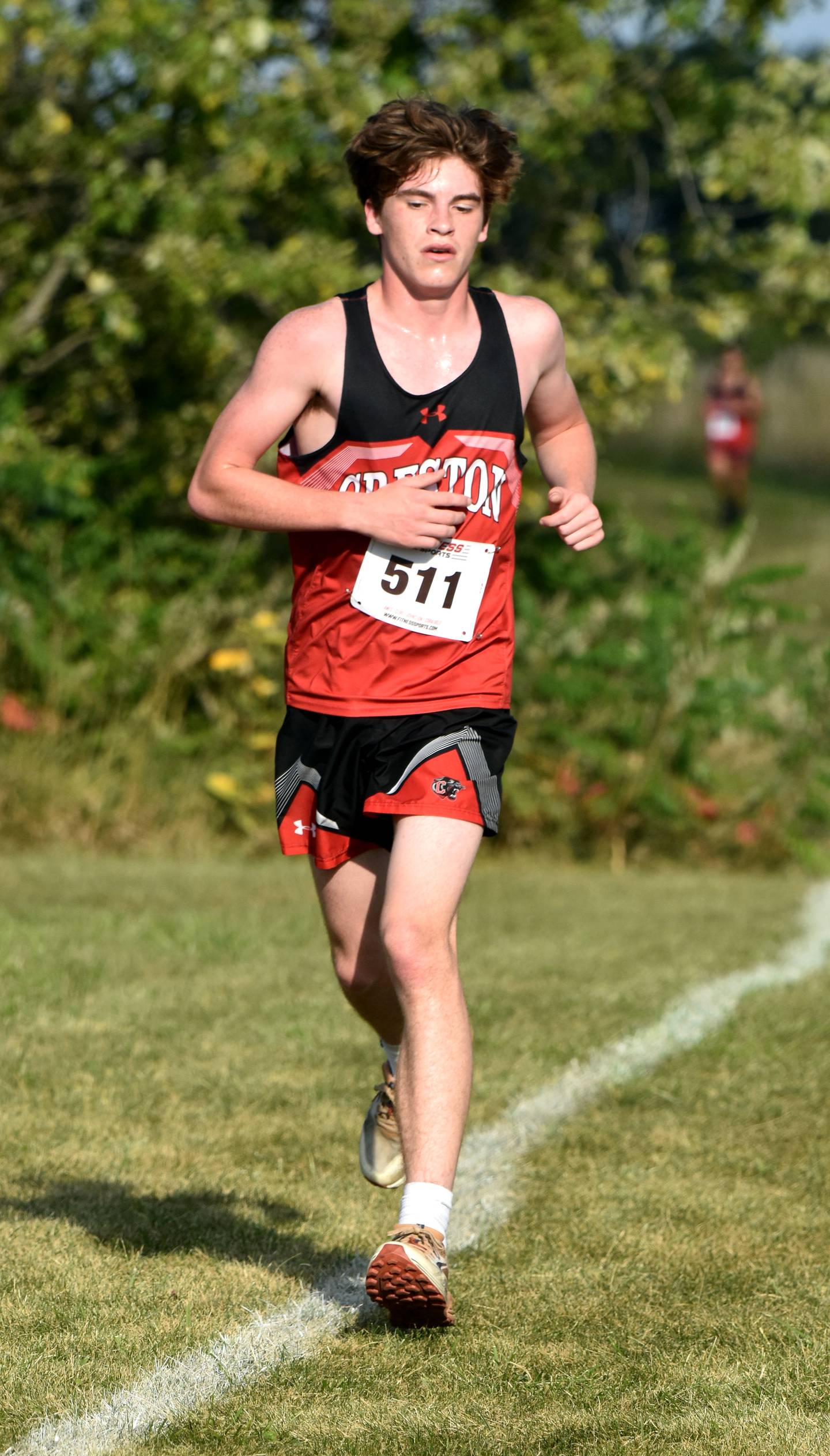 "Allen loves hills," Arnold said. "If we've got a course with a lot of hills on it, he just eats that up. From the get go, he had a very positive mindset. This was a course that he was comfortable running in, and he ran very well."
Up Next
The Panthers return to action at home for the Panther Invitational Tuesday during homecoming week.
"That's always super exciting," Arnold said. "That's our only meet, so we really want a large crowd and lots of support. The kids on the cross country team do an excellent job supporting their classmates in all the activities they're in, so we'd just really like to invite the public to come out to our meet."
The race takes place on a challenging course at Southwestern Community College.
The 19-team invite is a great opportunity to watch not only the Panthers, but a number of other area teams including Diagonal, East Union, Lenox, Mount Ayr, Nodaway Valley, Orient-Macksburg and Southwest Valley.
"There are three races, so we're done in like an hour and a half," Arnold said. "If you have time, come out to the SWCC course — it's a very tough course, and we're fortunate to host."
Stats
GIRLS
3. Payton Davis - 24:46.10
6. Reese Strunk - 26:06.23
7. Karter Clayton - 26:56.74
9. Gretchen Hoepker - 27:35.85
15. Abby Freeman - 30:27.53
TEAMS
1. Creston - 28
2. 1-35 - 32
3. DSM, Hoover - 67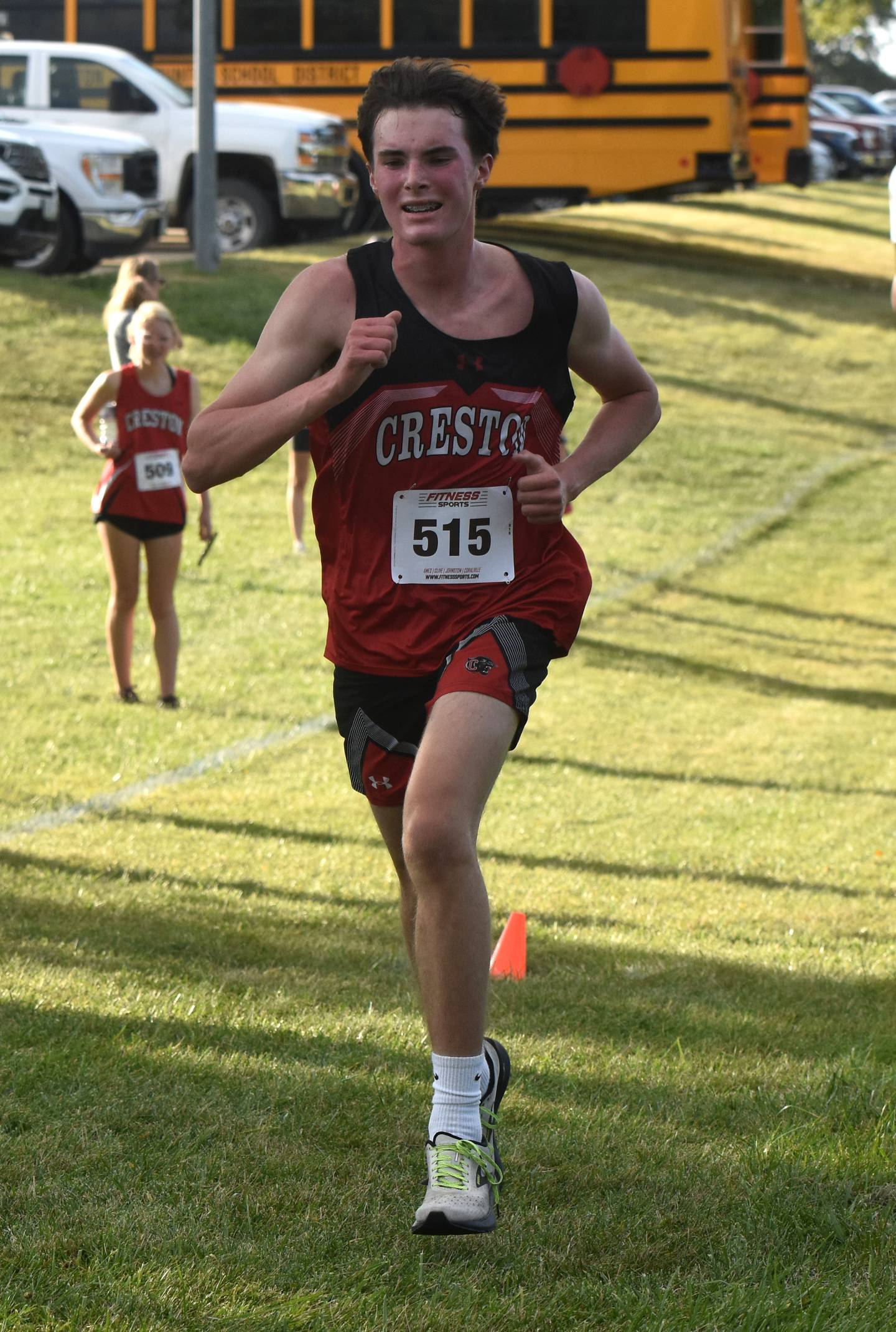 BOYS
6. Owen Weis - 21:21.91
8. Anthony Eblen - 22:12.91
10. Wyatt Goodenberger -22:23.05
13. Christian Ahrens - 22:27.11
15. Allen Kendrick - 23:35.59
16. Hector Suazo - 24:04.09
17. Gabe Hopkins - 24:06.09
23. Kylen Parsons - 26:00.19
30. David Mohr - 29:23.53
TEAMS
1. I-35 - 33
2. Creston - 52
3. DSM, Hoover - 73
4. Southeast Warren - 80