COUNCIL BLUFFS — Assorted player and coach reactions from Titan Field immediately after Class 3A 10th-ranked Creston upset Class 4A No. 1-ranked Lewis Central Friday night:
• Creston defensive back Dylan Calvin, on his two pass interceptions and nearly another from safety McCoy Haines against the Titan offense: "We noticed on film that the quarterback glances over where he's going every time. We knew it was mostly posts and small comebacks, so we just tried to be on them all night."
• Running back Brennan Hayes and coach Brian Morrison on the field leadership and poise under pressure of senior quarterback Cael Turner as the Panther offense compiled 369 total yards and 16 first downs.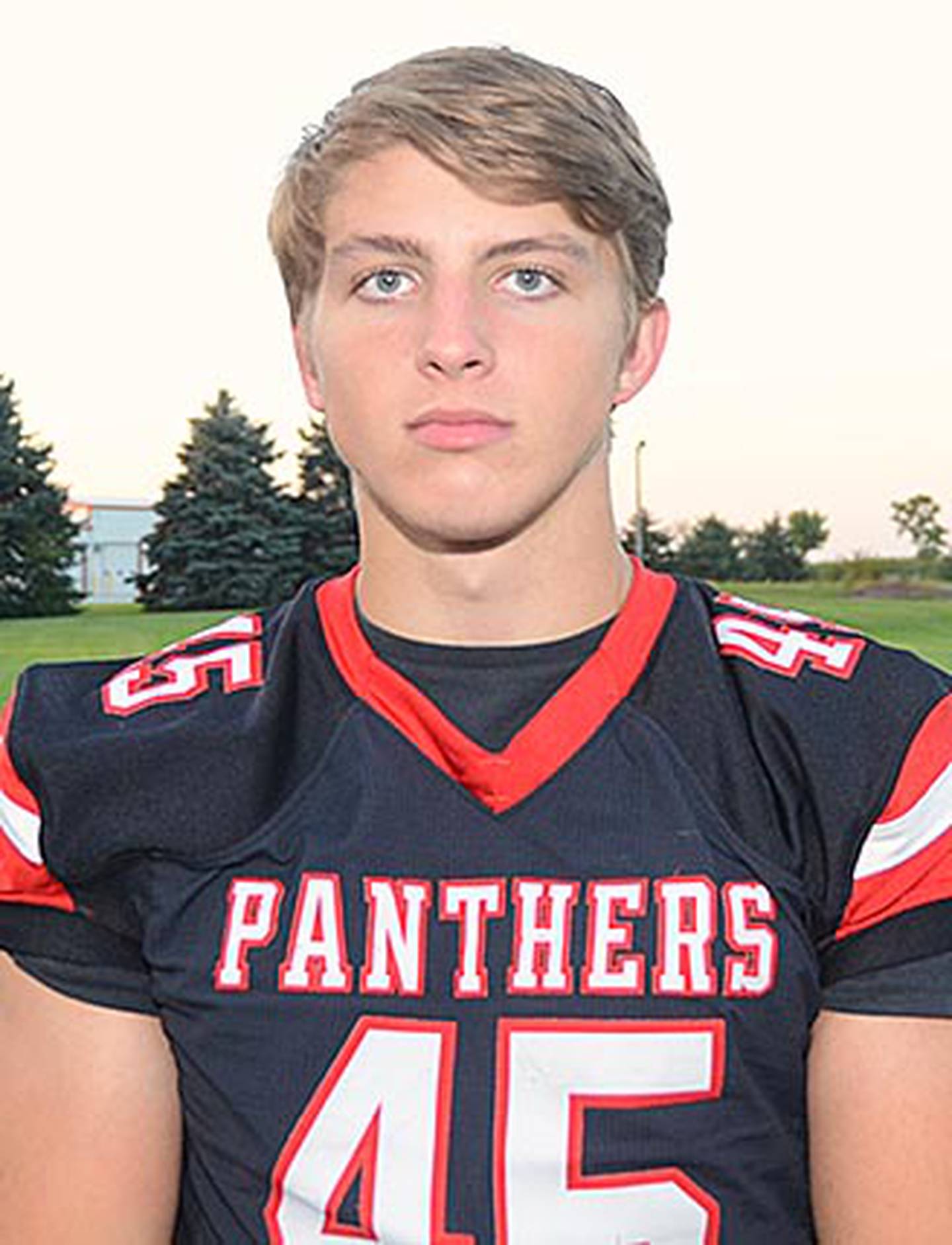 Hayes: "He's so calm and collected out there, it's amazing."
Morrison: "Turner is an athlete and makes plays. He's a combination of throwing like Alex Nielsen and running like Luke Neitzel. That's what we see in him. He's a good one."
• Turner, on his ability to scramble and buy time while surveying for a receiver. On 11 of his 14 completions, he connected with either Josh Schaefer or Brandon Briley.
"Josh and Brandon just make plays. They are in the right spot at the right time, every time I need one."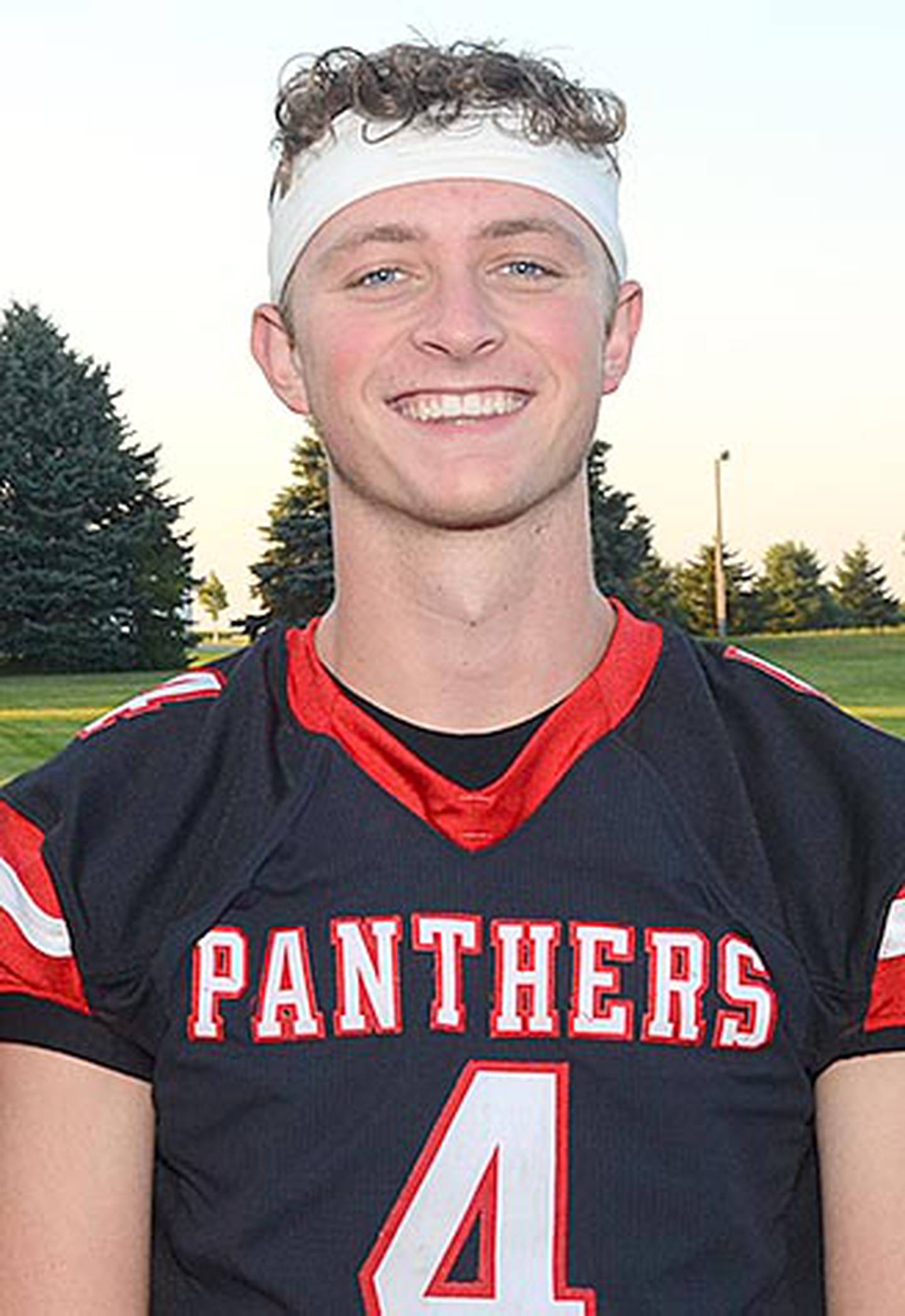 • Turner and Morrison on the 53-yard touchdown pass to Briley in the second half.
Morrison: "Briley is going against kids who can run 40 yards faster than him, but when it comes down to it, his 'want to' is so great. He never gets tired, and he runs great routes.
Turner: "We kept throwing stop routes at them, and they kept breaking on them. We thought, hitch and go? They jumped it, and we threw it over the top of them. I've thrown to Brandon for seven years now I think? We have a good connection."
• Morrison and Turner on running back Brennan Hayes, who already has 391 yards rushing in two games after rushing for 1,338 yards and 11 touchdowns last year.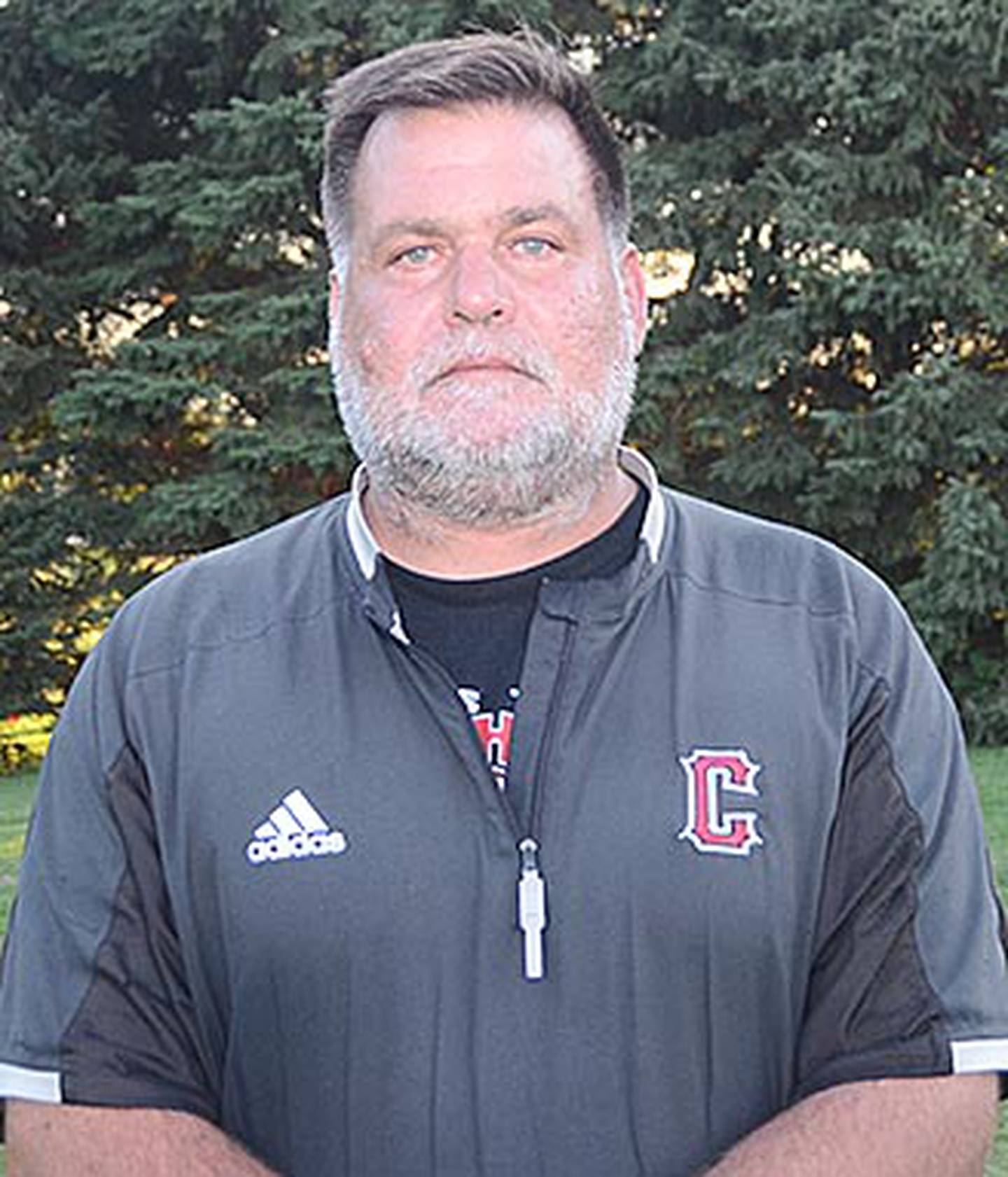 Morrison: "He's a workhorse. As a defense you have to pay attention to Brennan Hayes. I thought our offensive line did a good job of protecting Turner, and allowing Hayes to make plays. Once again, I think we wore them out a little bit in the second half."
Turner: "Our O-line (Quinten Fuller, Gunner Martwick, Jagger Luther, Tucker Rohrig, Brayden Schoon) stepped up huge. They were bigger than us but we were still able to run it. Brennan is so hard to tackle. I've never had to, but just watching them try, I don't want to. He's got speed, too. He's a real running back."