Ty Morrison received the Bernie Saggau Award, and Sydney Strunk received the Kim Bishop Award during the athletics portion of the Creston Community High School awards ceremony May 10.
The awards were presented online on www.ksibradio.com via Panther TV, and the program is archived on that website.
See separate articles in the News Advertiser for coverage of the CCHS Outstanding Female Athlete (Doryn Paup) and Outstanding Male Athlete award winners (Chris Aragon and Kyle Strider). The first of those articles will be published on Thursday.
The Bernie Saggau Award of Merit is named for the retired executive director of the Iowa High School Athletic Association, who devoted much of his life to building high standards of character and leadership in Iowa high school athletics. It honors individuals whose leadership, service, academic and athletic performance reflect the values of the IHSAA, the highest honor presented by the IHSAA Board of Control.
Morrison, who participated in football, wrestling (three years) and track and field for the Panthers, received the award that states: "Presented annually to the graduating student who best exemplifies a patriotic spirit, with strong religious and moral convictions, living and professing the qualities of honesty, integrity, and sportsmanship; believing that both games and life should be conducted by the rules."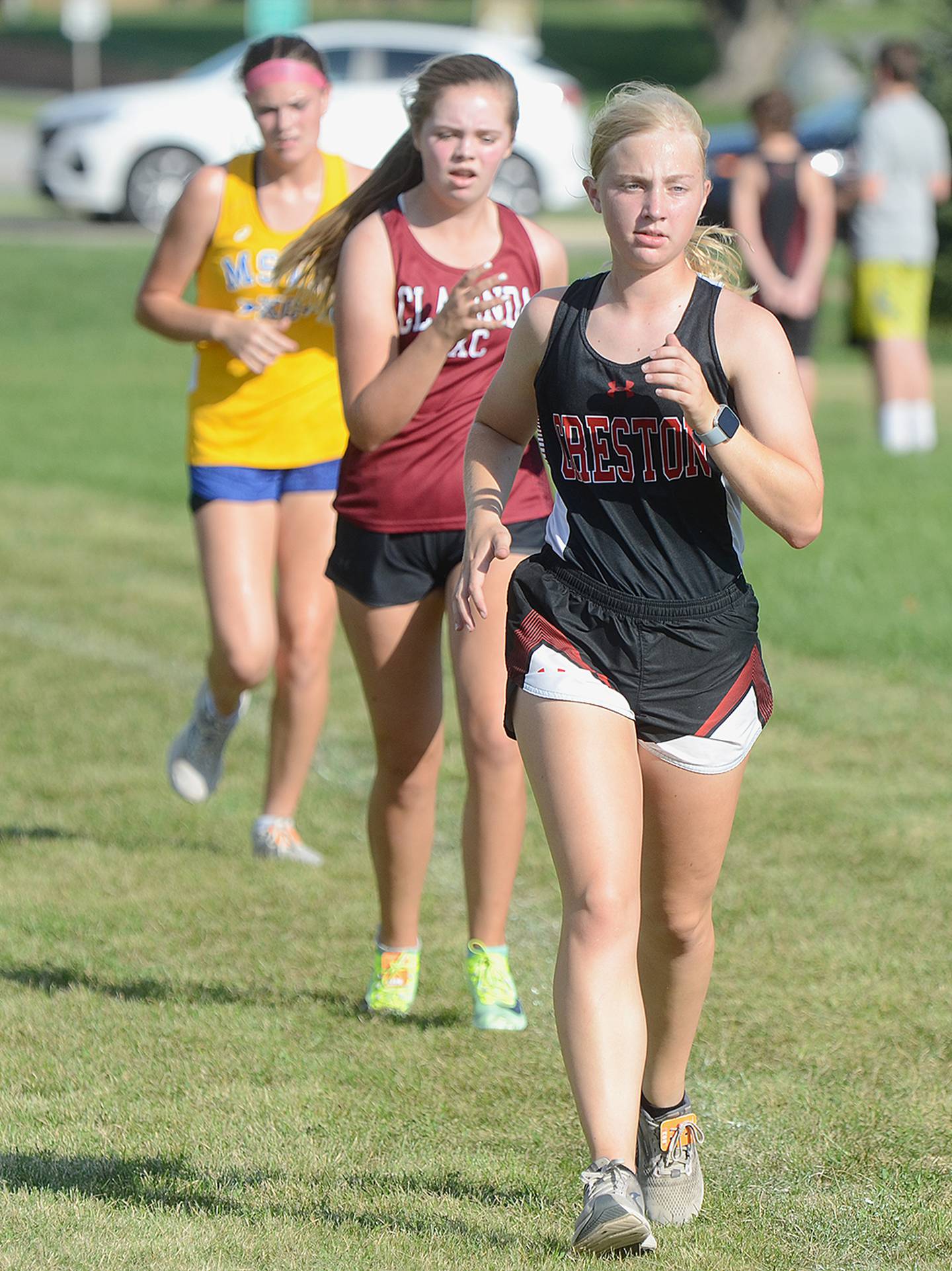 Strunk, a member of the school's cross country and track teams, received the award in honor of the late Kim Bishop. A standout student at Creston High School, Bishop was also an all-around athlete and University of Iowa gymnast. She was born in 1966 and died in 1994. The award is presented annually to a CCHS female athlete who displays outstanding citizenship and sportsmanship.
Curt Olson Athletic Sportsmanship award recipients were Gannon Greenwalt, Payton Conley and Caitlin Bruce. The Steve McDermott Athletic Citizenship awards went to Trey Chesnut, Owen Henderson, Carter Henderson and Emma Pantini.
Caitlin Bruce received the Iowa Girl Award. The Iowa Girl Award honors graduating female student-athletes who have distinguished themselves throughout their high school careers in the areas of academic achievement, athletics excellence, service and leadership. The IGHSAU encourages each member school to honor its top graduating female student-athlete whose experiences as a scholar, an athlete and a leader in her school and in her community have influenced her life and empowered her to have a positive impact on others.
In addition, Doryn Paup received the Hawkeye Ten Conference Character Award from Creston. Selection of this award was based on the "Six Pillars of Character" as defined by "The Institute of Character Development." The "Six Pillars of Character" are trustworthiness, respect, responsibility, fairness, caring, and citizenship.