RED OAK — Creston softball coach Dave Hartman had a premonition about his team's offense going into the fifth inning, while nursing a 2-0 lead against Red Oak Thursday night.
"Let's break it open," he said as he spoke to his hitters before the top of the fifth.
The Panthers unleashed a hard-hitting attack for the next two innings in a 13-2 road victory. Creston scored eight runs on seven hits and two Red Oak throwing errors in the fifth to take a 10-0 lead.
The Tigers stayed alive with two runs in their half of the fifth, but Creston kept its offensive momentum in the sixth with three more runs on three extra-base hits by Daile Keeler, Mila Kuhns and Zoey Vandevender to end the game by the 10-run mercy rule.
"I ran Sophie (Hagle) into a third out at the plate in that second inning with the bases loaded and killed our momentum early," Hartman said. "But, I thought we would get it going. We were getting pretty good swings. The wind was blowing in a little bit and we were hitting the ball hard to center field. I thought we ran the bases well tonight."
The middle of Hartman's order did much of the damage as the Panthers improved to 1-1 for the season. Keeler, batting in the cleanup spot, hit a pair of doubles with an RBI and also reached base twice on walks. Kuhns drove in three runs on a double and single. Vandevender had a single, triple and two RBIs.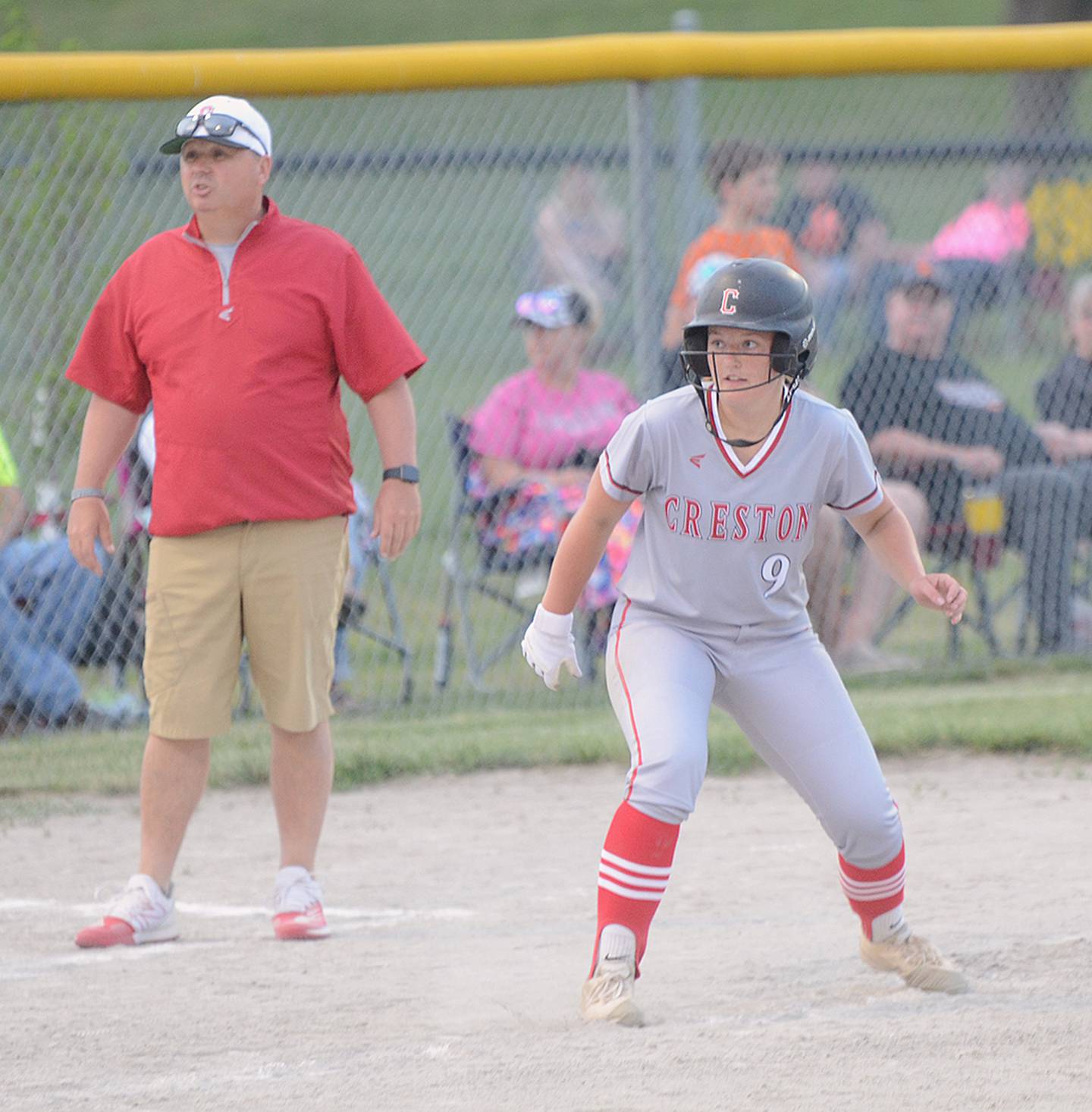 Jacy Kralik and Caitlin Bruce provided two hits each, with Bruce knocking in two runs as the starting left fielder. Kralik moved to first base for this game after playing left in the opener. Hagle and Ava Adamson each had a hit and RBI. Nevaeh Randall doubled.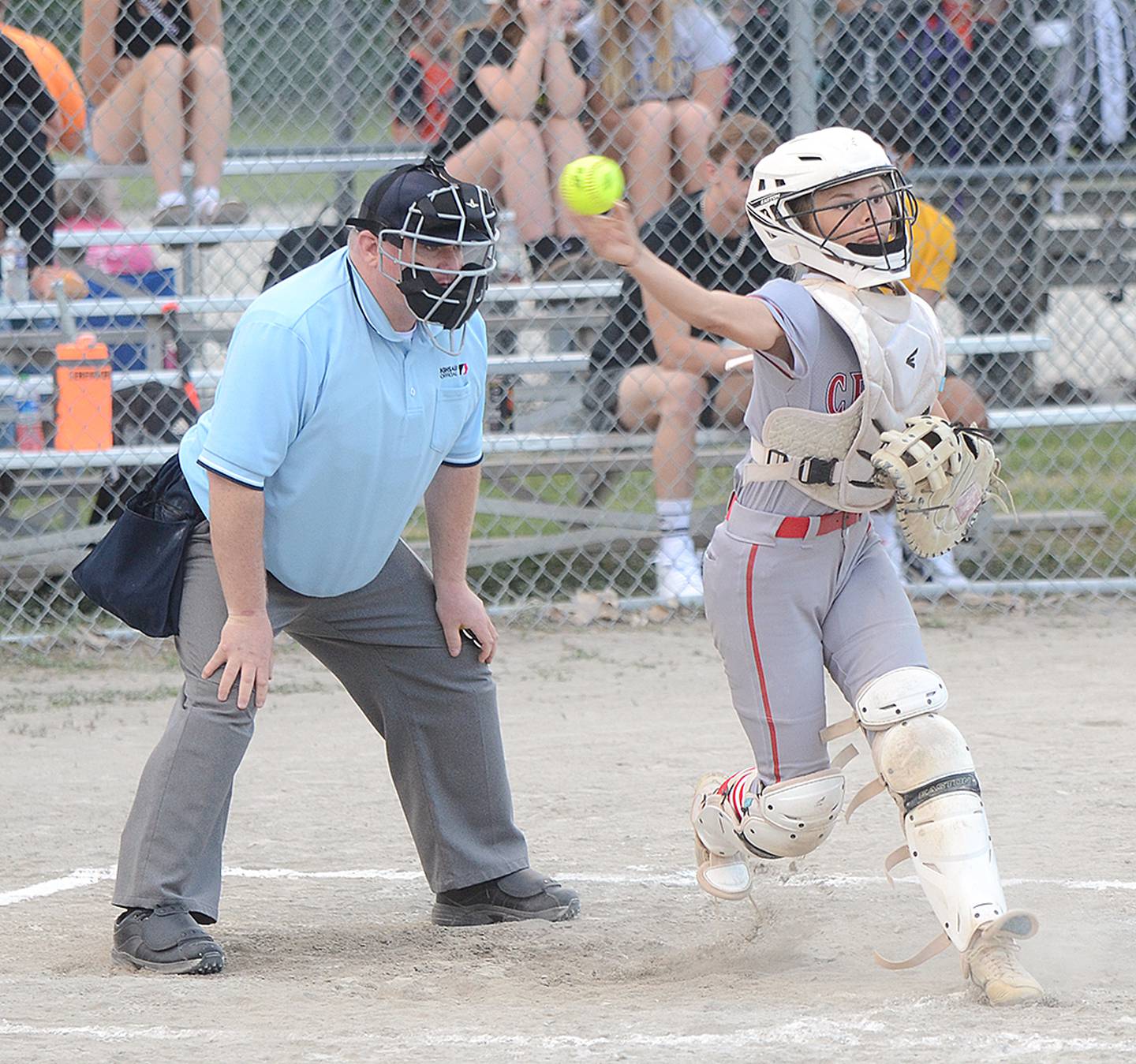 Hartman again used both pitchers, but switched the order from the opener as sophomore Taryn Fredrickson started. She collected nine strikeouts with one walk and three hits allowed in four innings. Senior Keely Coen pitched the final two innings, allowing two runs on two hits with three strikeouts and no walks.
"Taryn just dominated them tonight," Hartman said. "We were fastball heavy tonight because they couldn't catch up to her. In fairness to Keely, she sat a long time before coming in. She looked good in her second inning."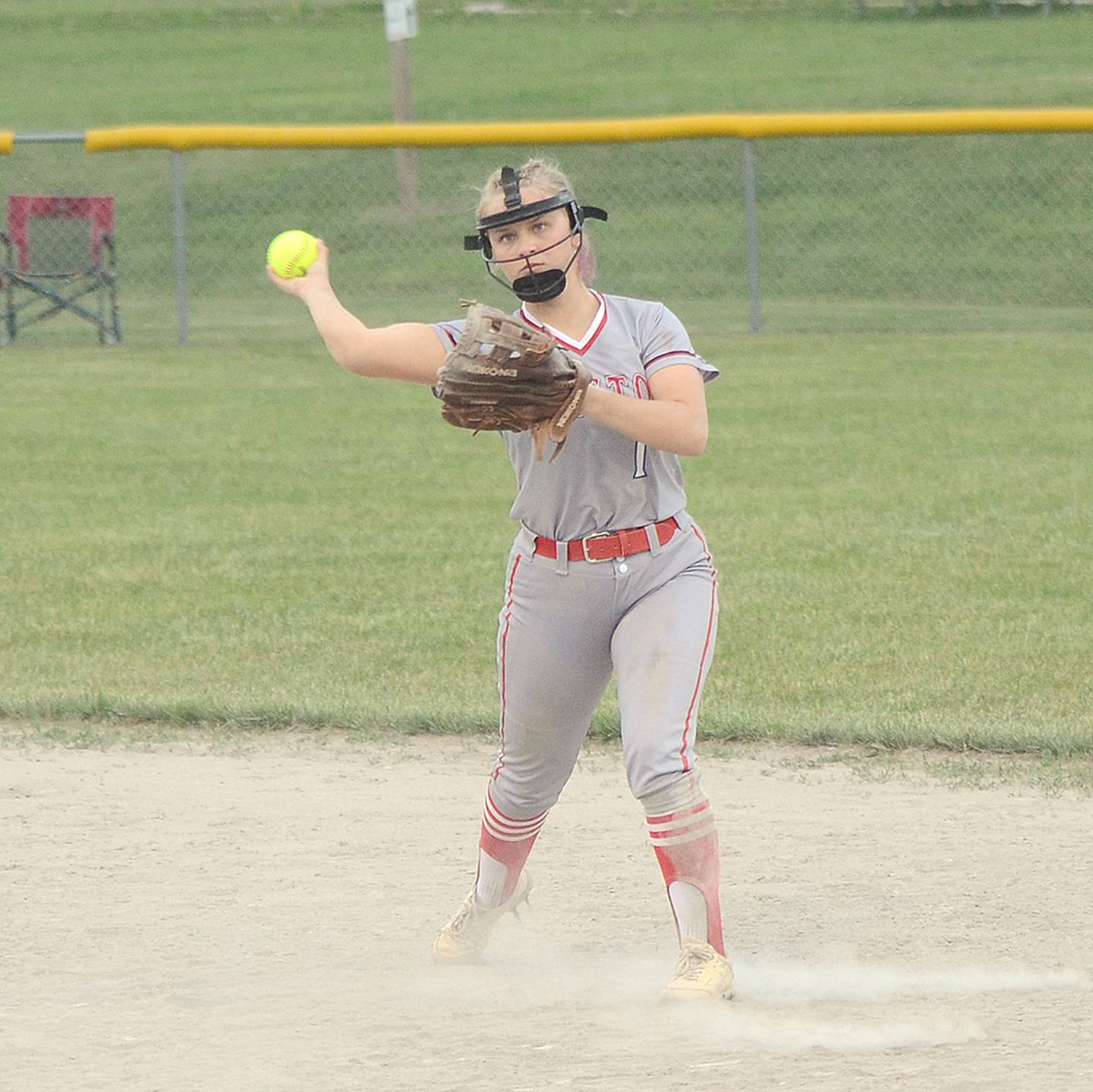 Creston travels to Harlan on Tuesday for a varsity doubleheader starting at 5:30 p.m.