Some first-inning trouble was no indication of what was to come for Creston's Cael Turner on the mound Friday evening.
The Panthers improved to 4-0 with a 5-1 victory over Martensdale-St. Marys, featuring a complete-game with 15 strikeouts and no walks by Turner. The Panther junior had a one-hitter going into the seventh inning, and he was able to get the 21st and final out in 102 pitches, just under the 110-pitch IHSAA limit.
In the first inning, Turner worked out of a two-out jam after an infield hit and two hit by pitches loaded the bases. The Blue Devils left all three runners on base as Turner got another strikeout.
From there, Turner retired 11 batters in a row before another hit by pitch in the fifth, which was again followed by a strikeout. Third baseman McCoy Haines, who hit a deep double to center in the second inning, made two nice infield plays in the sixth.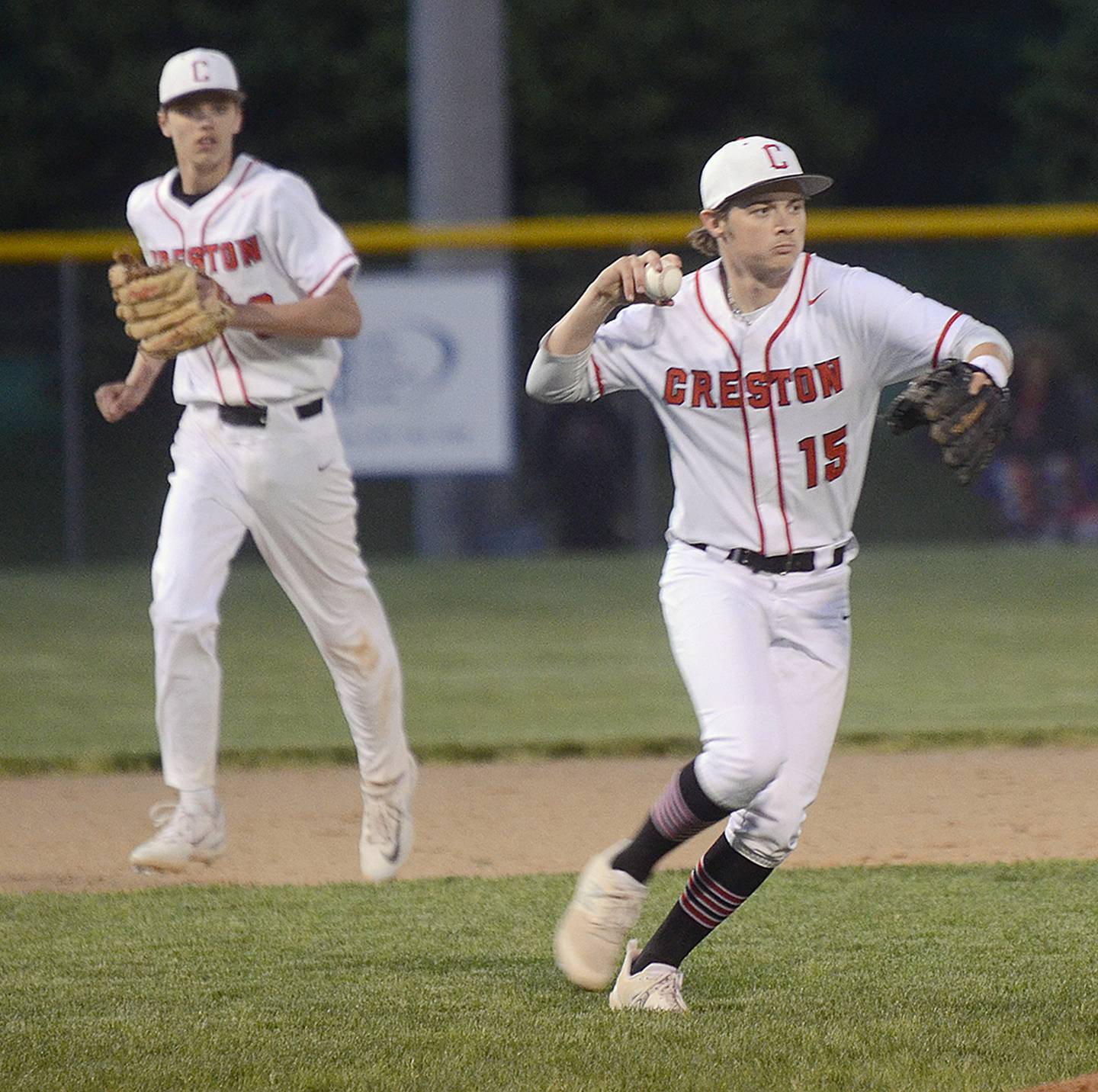 The Panthers, leading 2-0 at the time, got some insurance in the bottom of the sixth as two runs scored on a wild pitch and groundout after a pair of walks, and eighth-grade right fielder Tom Mikkelsen delivered an RBI single to make it 5-0.
The Blue Devils, playing their first game of the season after Monday's rainout against Winterset, made their lone serious threat in the seventh before Turner fittingly ended the game with strikeout No. 15. Charlie Tiano and Riley Nichols each singled, with Tiano scoring on a groundout fielded by second baseman Sam Henry.
"We got the timely hit from Mikkelsen that helped us," Creston coach Brandon Phipps said. "We were grinding out quality at bats all week. One through nine I'm confident at the plate and even a couple guys in the dugout we can bring in or pinch hit."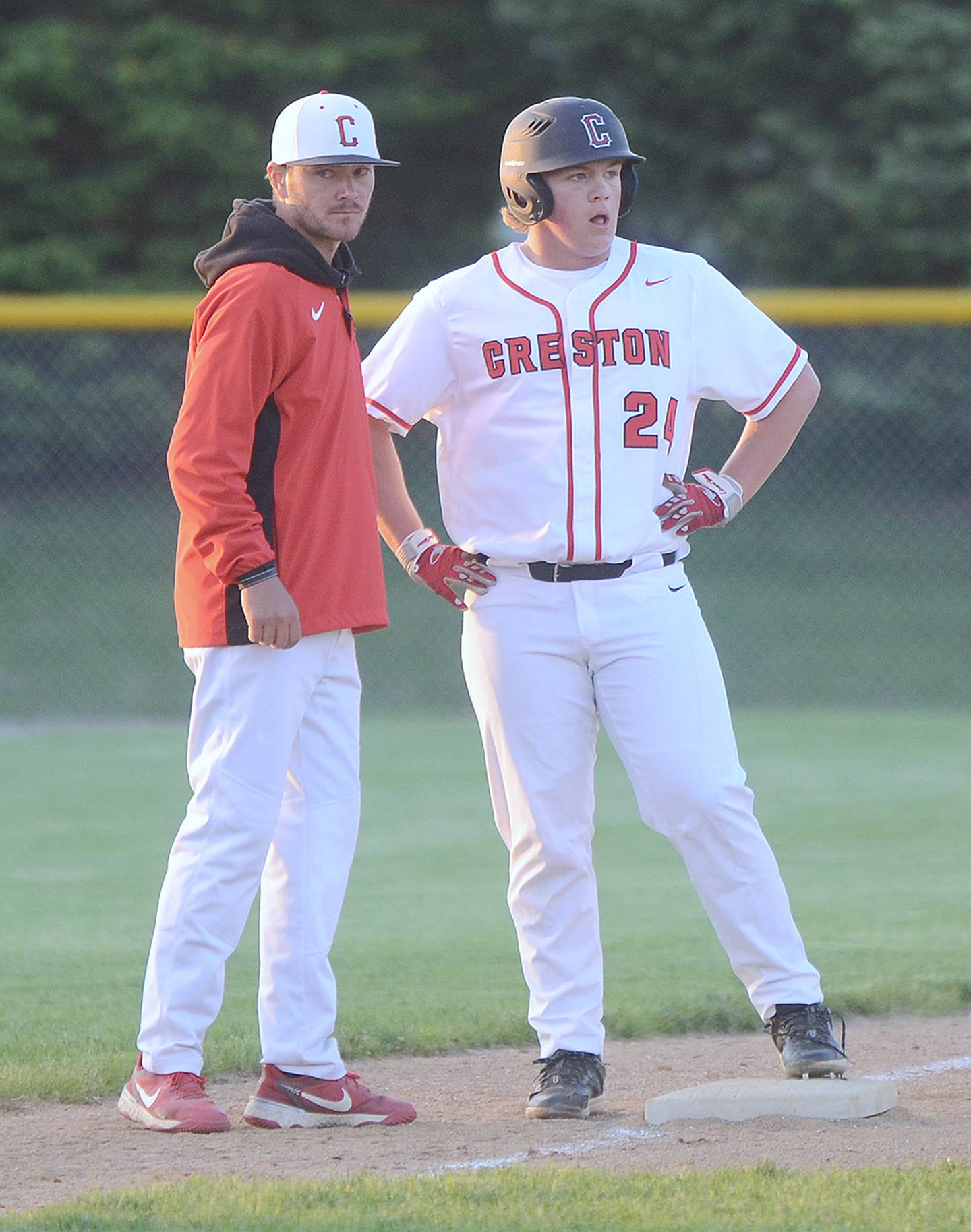 Creston stole nine bases in the game, including two by Mikkelsen.
"We like to run," Phipps said. "We have to apply pressure. That's kind of our motto."
Gannon Greenwalt had the other Creston hit as Martensdale-St. Marys also had effective pitching from starter Luke Frost and reliever Travis White.
In the end, the pitching of Turner was too dominant for the Blue Devils to mount a comeback.
"Cael only had one hard-hit ball against him all night," Phipps said. "He was locked in. He has some velocity and this was their first game of the year. We just wanted to get after it."
Phipps gave an update on junior Dylan Calvin, who injured his left shoulder late last fall in an all-star football event. A returning starting outfielder and slated for a spot in the starting pitching rotation, Calvin has been rehabilitating and overcoming some tendinitis in his throwing shoulder.
"He has started throwing and building up his right arm," Phipps said. "We have him penciled in as one of our top four pitchers when he's ready."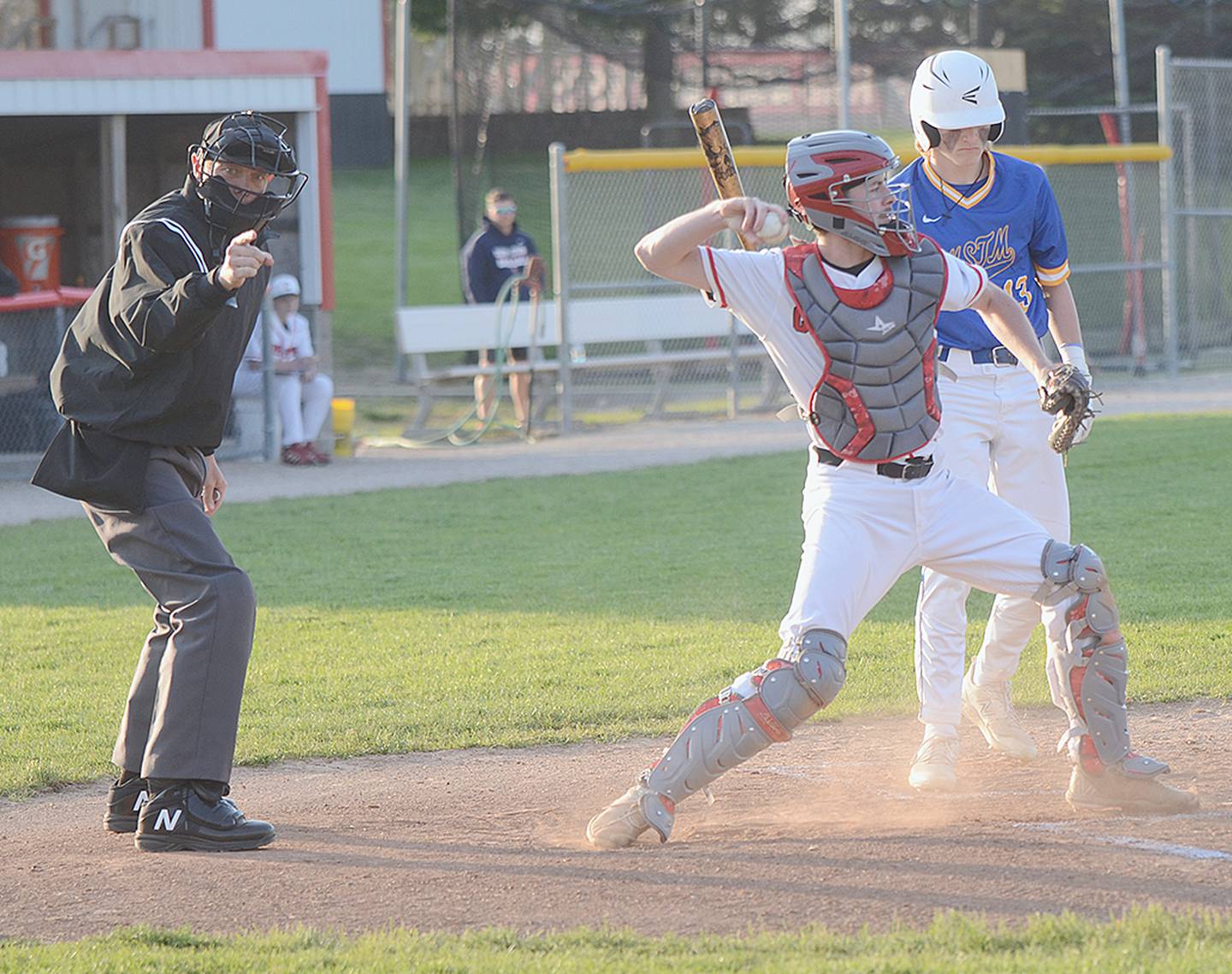 Creston starts the week today (Monday) at Indianola, at home Tuesday against Lenox before two more road trips to Van Meter Wednesday and Red Oak on Thursday.