DES MOINES — Coming into the shuttle hurdle relay as reigning state champions, the Lenox boys relay team was ready to start strong in the preliminaries Thursday at the Iowa State Track and Field Meet at Drake University.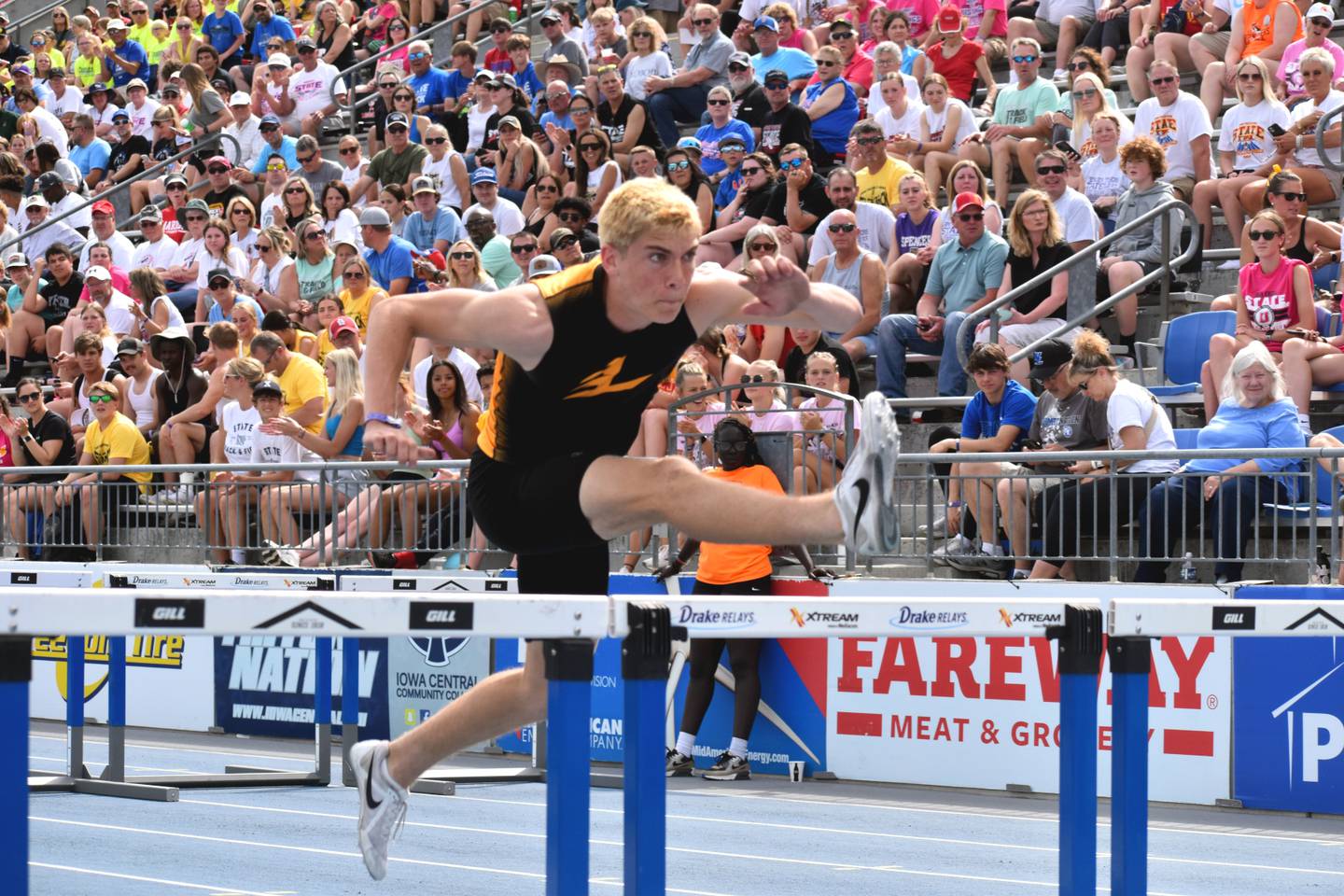 Despite their big lead, their race was cut short after Stanton's second runner knocked over not only his hurdle, but knocked the next Lenox runner's hurdle out of place.
When the third-leg runner, senior Trenton Beck, got to the hurdle in question, he didn't know what to do. Step out of his lane and be disqualified or attempt the crooked hurdle? He went for the latter, but collapsed after his ankle collided with it.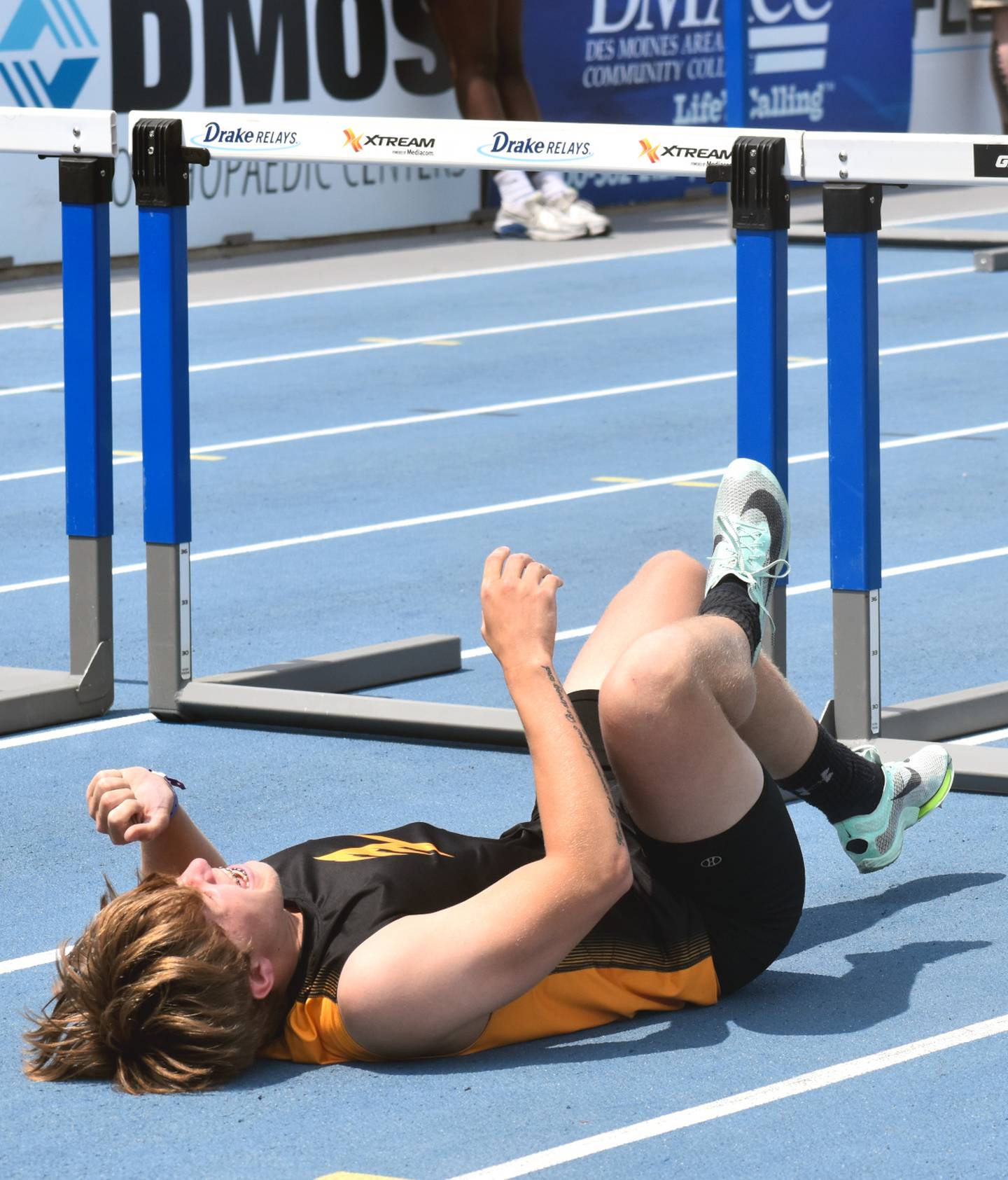 While the other three teams finished their races, Beck was on the ground clutching his leg.
Lenox's alternate, Jordan Martin-England saw Beck go down, and said it was like a shock went down his body.
Beck had competed on the state championship team last year with teammate Gabe Funk who said the event was devastating.
Confusion reigned as the boys wondered what would become of their chance at a second state title and how their teammate was doing.
Before long, Coach Jared O'Riley came back with good news on one count — they would get the chance to rerun with their alternate taking Beck's place.
Though they were now facing a bigger challenge, running alone for time without one of their best hurdlers, Funks said the anger was a fuel.
Beck was in the hospital as the boys readied for their second shot.
In order to qualify for Saturday's finals, the team would need to beat 1:03.16. Though Martin-England didn't have much experience on the relay, his leg went smooth, never clipping a hurdle.
The anchor, Senior Samson Adams, finished crossed the finish line in 1:02.79 to advance the team despite the obstacles they faced.
Isaac Grundman, the other relay runner, also competed in the long jump Thursday where he finished 24th.
Successes
Reigning state champion and Drake Relays champion in the 400 meter dash, Ryce Reynolds of Mount Ayr, continued his dominance with not only another title, but a Class 1A state meet record in the 400.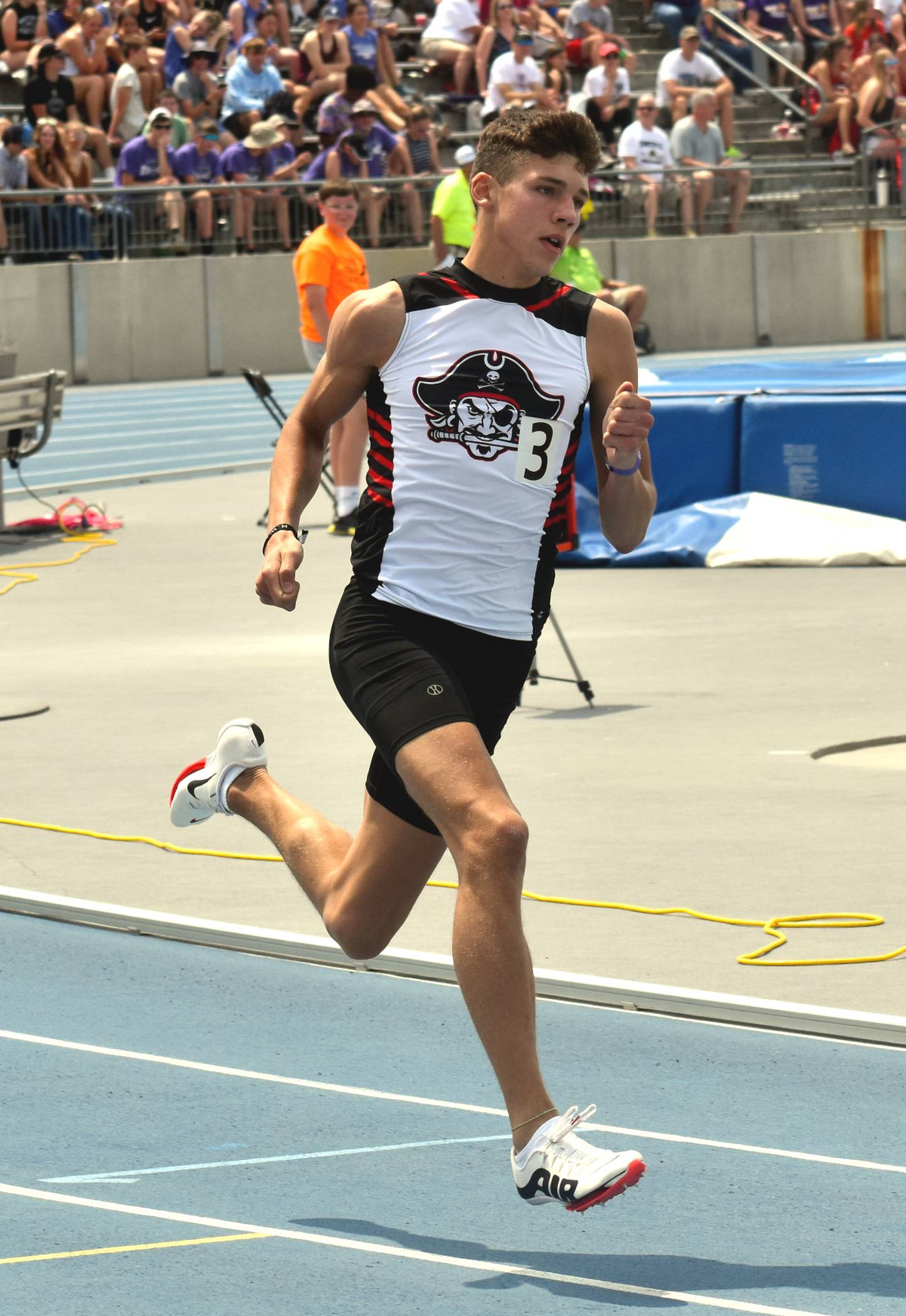 His :48.21 is a new personal best for the junior and broke his school record set just weeks ago.
Reynolds competes today in the 400m hurdles and 4x400m relay.
Senior Taylor Lumbard of Diagonal found redemption in the shot put from last year when she placed 19th after being seeded 14th.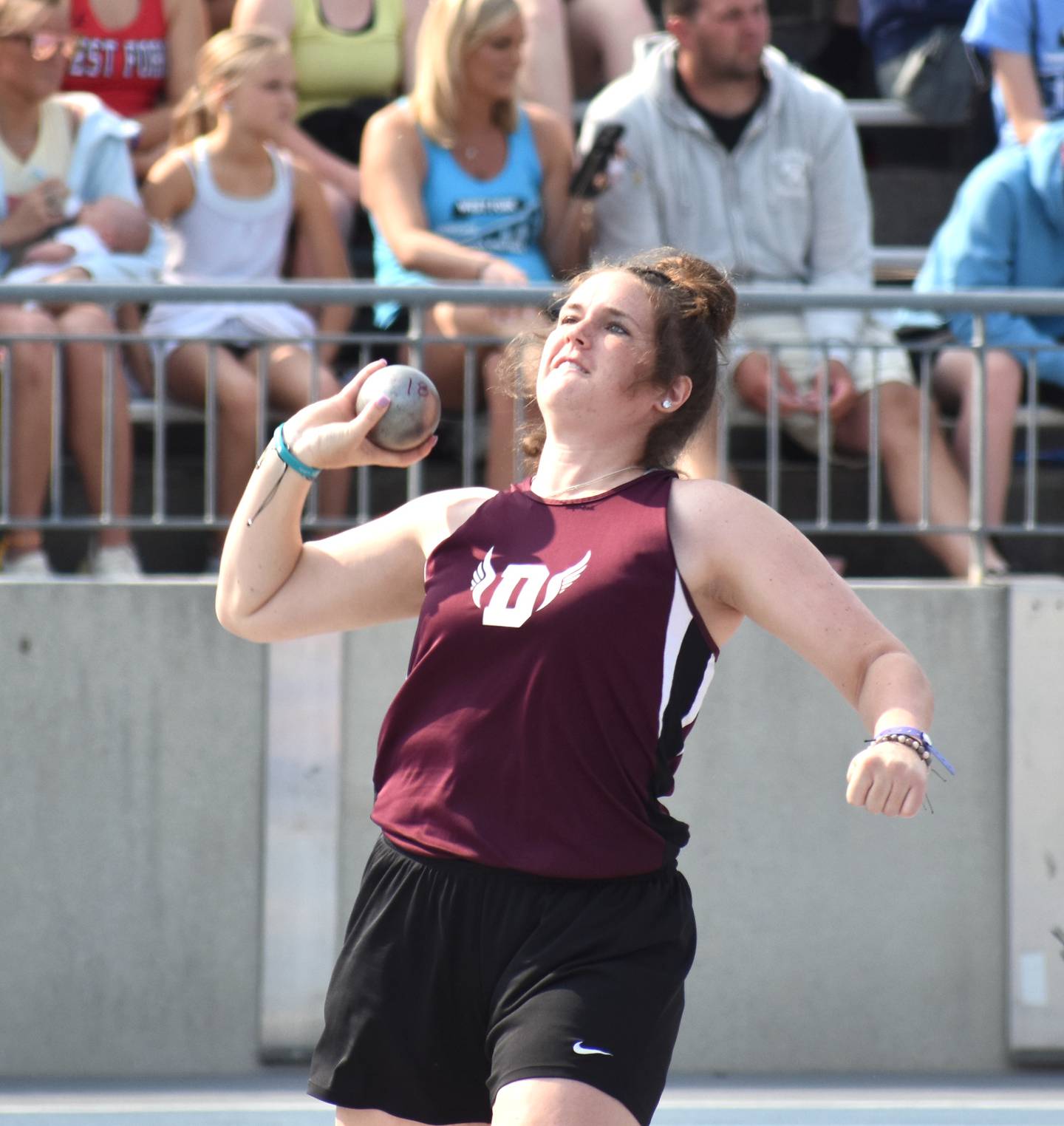 "Being here last year, I had high goals of being here again," she said. "It was very nerve-wracking last year."
It was the mental part she struggled with last year, so this year she focused on staying calm and breathing through the nerves.
On her first throw, she matched her qualifying mark of 36-06.
"It was good," she said of her first throw. "After that, I had no pressure. I set a good starting point."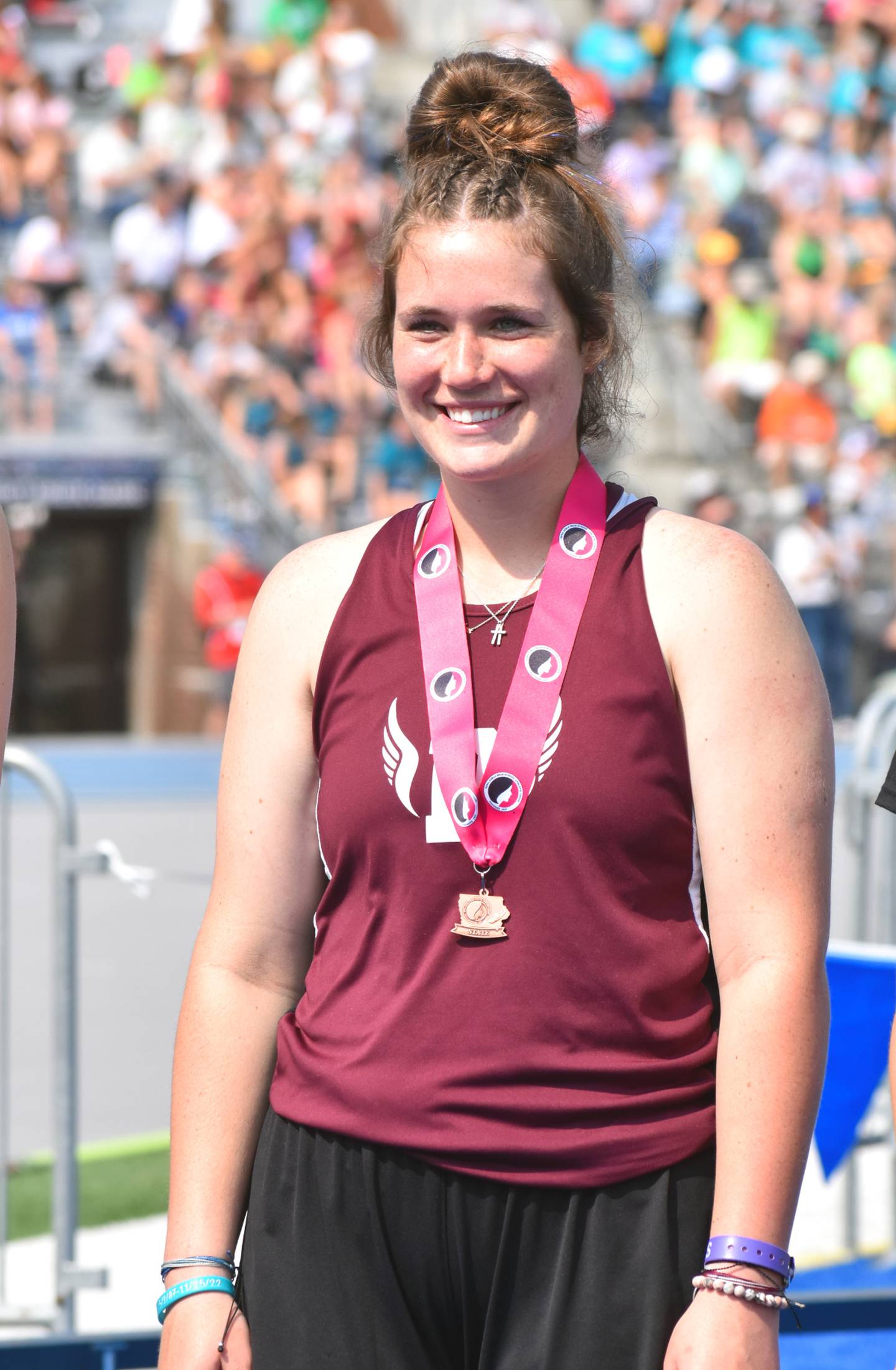 The mark earned Lumbard seventh place and a medal. "It's unbelievable," she said. "I couldn't have asked for more."
Murray junior Aleksys Gannon was a 1A standout in sprints, earning the top mark in the preliminaries of both the 100 and 200 meter dash.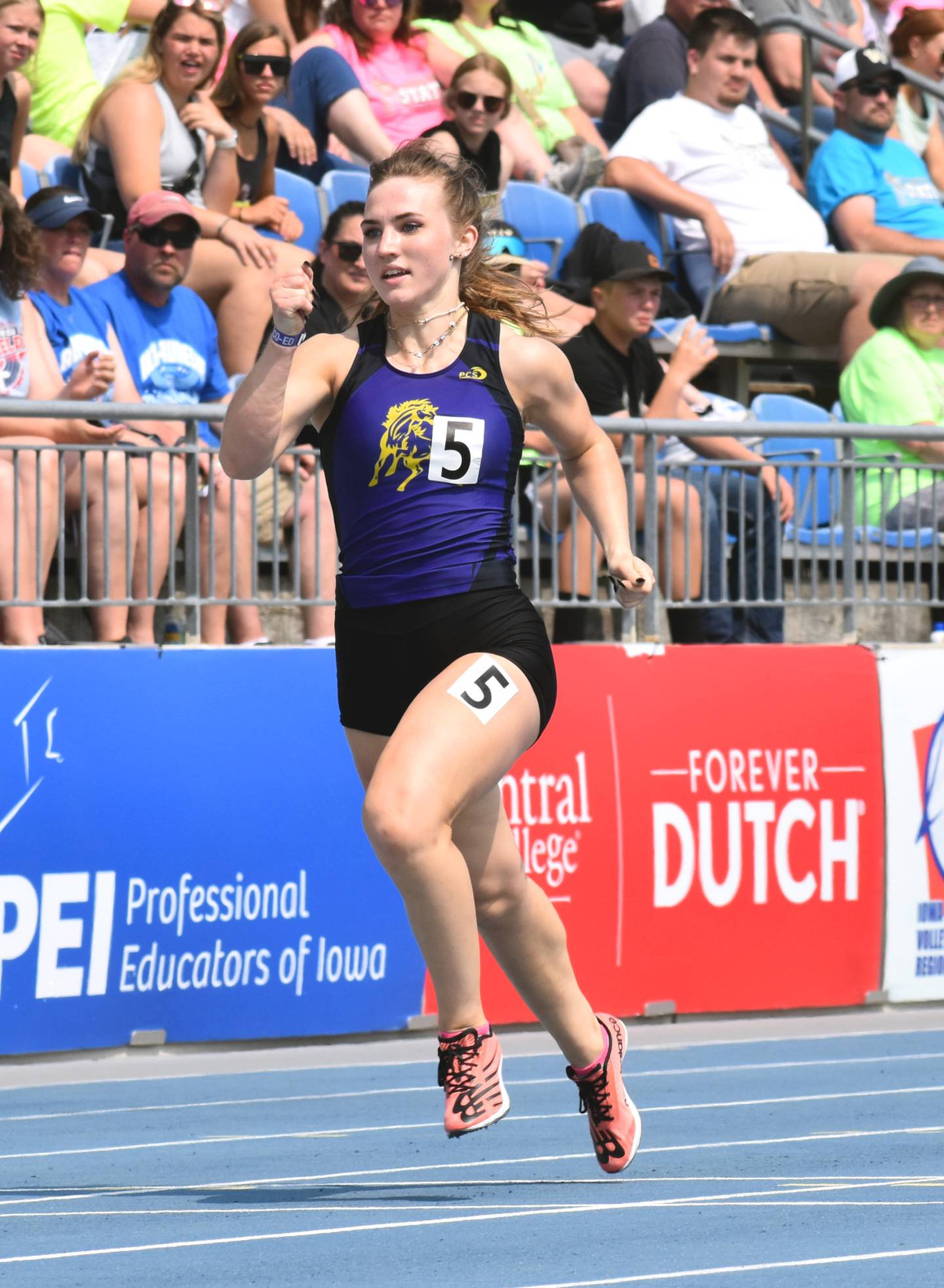 Coming into her races, she told herself, "don't get tired."
"Last year I missed finals by one spot, so to get to the finals this year, I feel so blessed," Gannon said. "I'm just so grateful."
In the 200, Gannon's :25.6 topped the school record previously set by Kate Patton. In the 100, Gannon ran a PR of :12.61.
Gannon will compete Saturday in the finals for each event where she will come in the number-one seed. She will attempt to become Murray's first female state champion.
Nodaway Valley junior Emma Lundy will also compete in the 200 meter finals after running a :25.9 to earn the third-fastest preliminary time.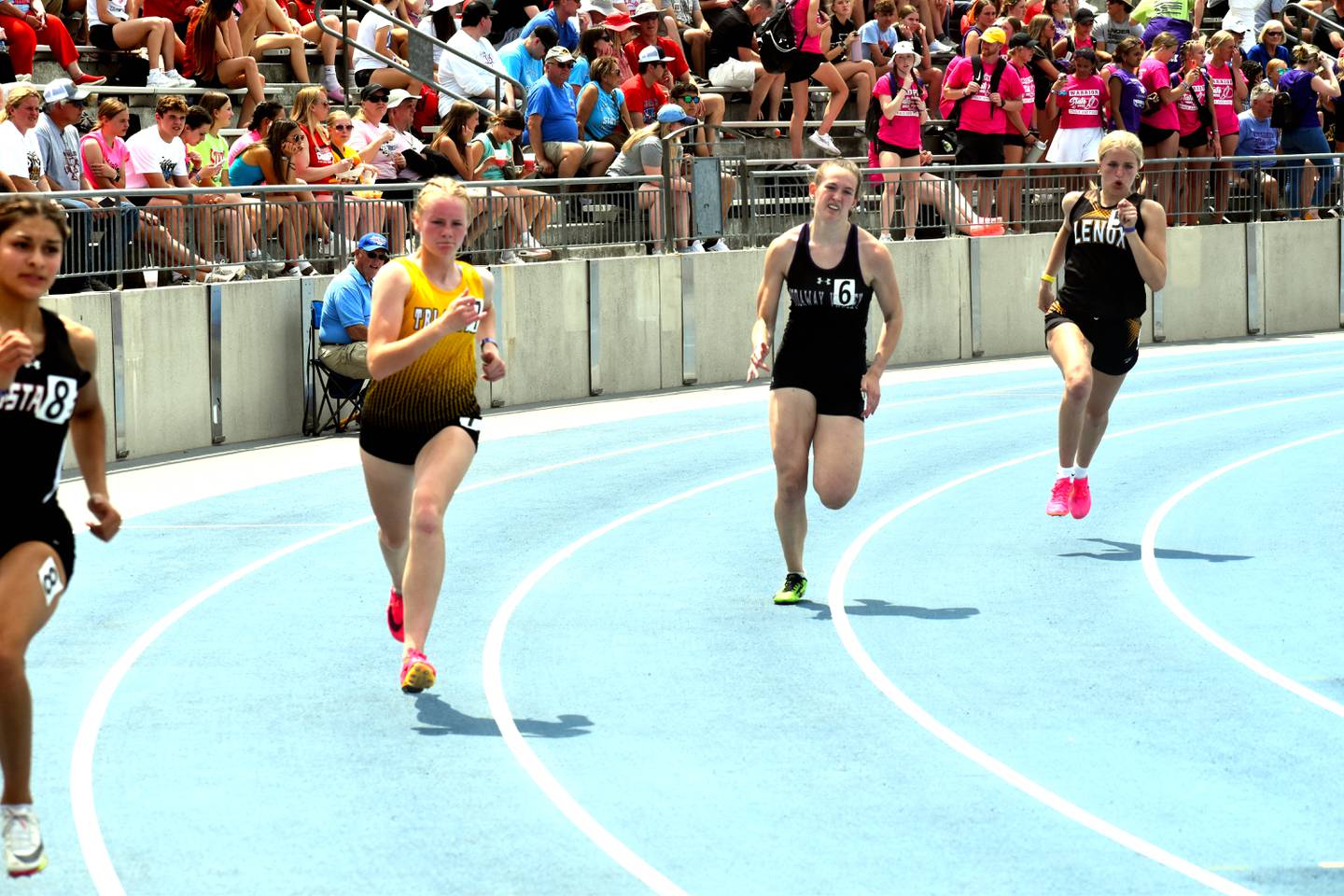 In the 400 meter dash, Sadie Cox of Lenox won her heat with a personal-best time of :59.46 to place fifth.
Other Results
CLASS 3A
Discus — Doryn Paup, Creston: 17th place, 111-05.
Discus — Cole White, Clarke: 15th place, 144-02.
200 m dash — Josey Dunbar, Clarke: 10th place, :26.26
400 m dash — Josey Dunbar, Clarke: 10th place, 1:00.01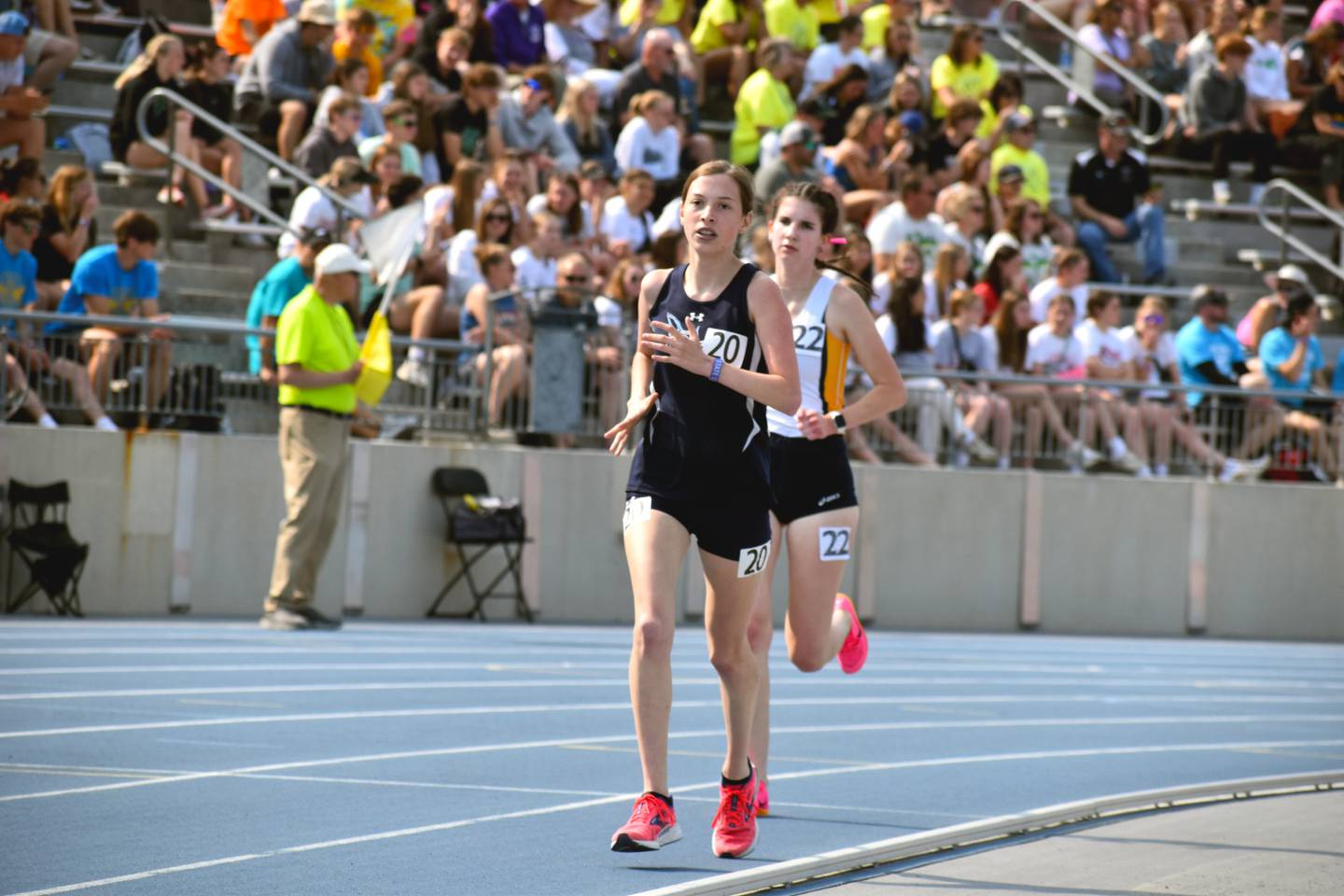 CLASS 1A:
Girls shuttle hurdle relay — Mount Ayr: 12th place, 1:11.35
Girls shuttle hurdle relay — Nodaway Valley: disqualified
Shot put — Jorja Holliday, Nodaway Valley: 23rd place, 32-0
Shot put — Mackenzie Richards, Southwest Valley: 20th place, 33-03.5
3,000 m run — Jillian Valencia, East Union: 17th place, 11:51.9
3,200 m run — Doug Berg, Nodaway Valley: 20th place, 10:30.81
Shot put — Trenton Warner, Nodaway Valley: 24th place, 42-01.75
Long jump — Emma Cooper, Southwest Valley: 15th place, 15-09.25
400 m dash — Abby Engles, Nodaway Valley: 16th place, 1:02.07