Though the Creston Panthers track and field team is dominated with underclassmen, it was the older athletes who led the way Monday and Tuesday in Bondurant and Glenwood, respectively.
Boys
Junior Brandon Briley and senior Jaydan Pettegrew led the boys team at both meets. They were the only Panthers to take home gold this week with top finishes at the Bondurant-Farrar coed.
After two close second place finishes at the indoor meet and in Carroll, Briley finally got the victory in the 800 meter run with a time of 2:01.97. Pettegrew earned a narrow victory in the 400 meter hurdles with a 1:02.14, taking down Landon Cory of Bondurant-Farrar by less than a tenth of a second.
Both athletes also participated in the 4x400m relay and the distance medley relay, both of which had top-three finishes at both meets. Placing second at both meets in times of 3:46.73 and 3:48.61, the 4x400m relay's additional members were senior Chris Aragon and junior Austin Evans.
The distance medley relay of Briley, Pettegrew, Evans and senior Payton Conley improved to second place in Glenwood (3:56.06) after a third-place finish (3:56.27) Monday.
The boys 4x800m rounded out placing events with a third-place finish at the H10 South Coed in a time of 10:06.78.
While there were no top-three field events for the Panther boys, juniors Max Chapman and Quinten Fuller were knocking at the door in the shot put and discus, alternating fourth-place finishes.
The boys will be back in action Friday at the Winterset Invitational.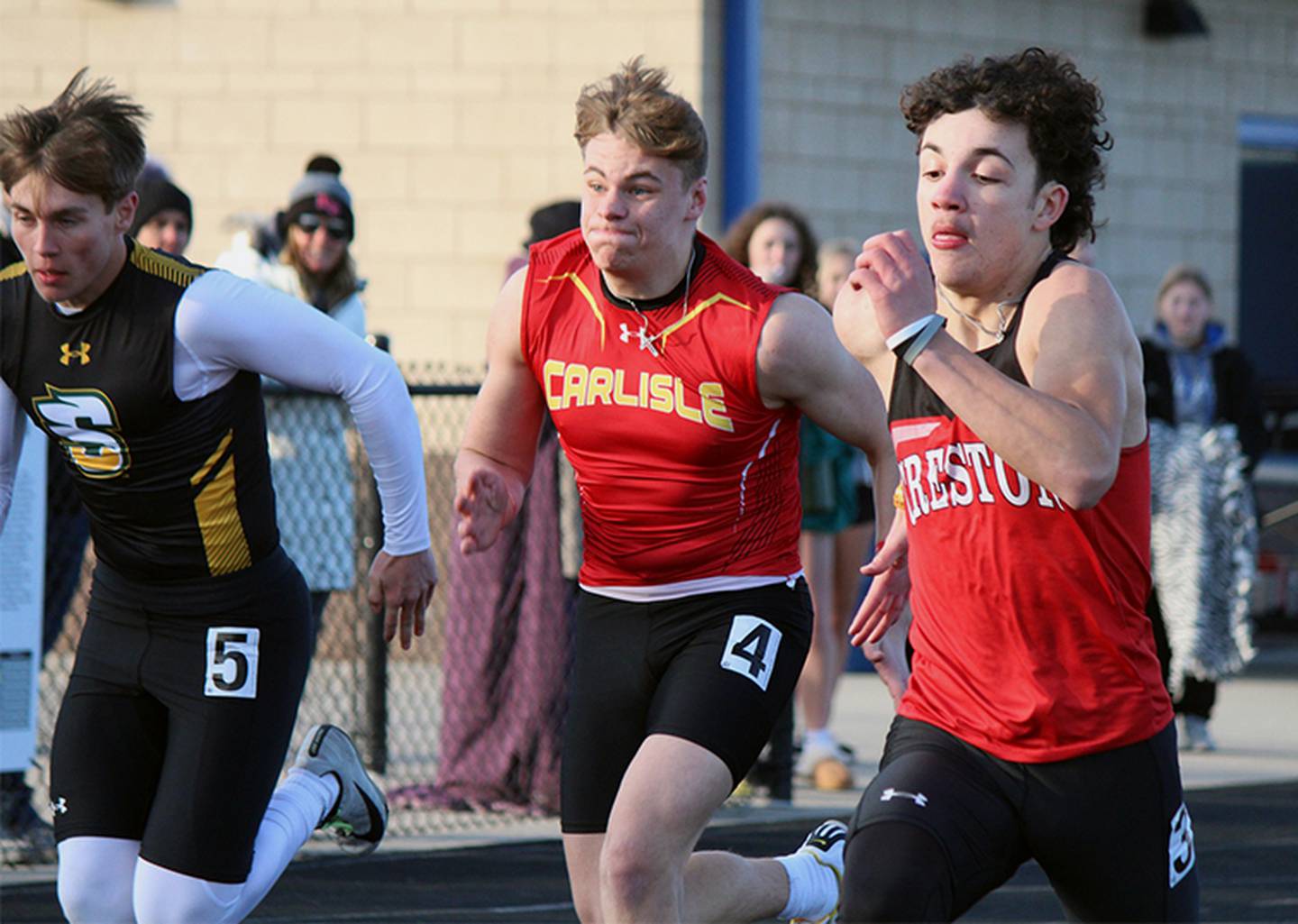 Girls
Senior powerhouse Doryn Paup led the girls in running and field events. Paup participated in five of the seven placing events for the lady Panthers, but was unable to clinch a victory.
On Monday, Paup took second in the 400m hurdles (1:17.26), third in discus (99 feet 7 inches) and third in the 4x400m relay with freshmen Braylee Pokorny, Kadley Bailey and Ella Turner (4:40.09). Pokorny landed a third-place performance in high jump with a mark of 4-08.
Tuesday, Paup placed second in discus with an improved mark of 98-08 and third with the same girls 4x400m relay team in a faster time of 4:36.54.
Bailey took second place at Glenwood in the 100m hurdles in :18.16.
Senior Emma Pantini came close to a medal with a fourth-place finish in the 800m race Tuesday.
The girls will be back in action Saturday at the 9-10 relays in Glenwood.