A native son with state baseball championship experience will be the sixth coach in the history of the Creston softball program.
A contract for Dave Hartman to succeed Mike McCabe as head softball coach was approved Monday by the Creston Community Schools Board of Directors. Teri Keeler will remain assistant coach and former Panther (and current SWCC catcher) Peyton Rice will be freshman coach.
Hartman, 57, is a 1984 graduate of Creston High School. He has been involved in coaching baseball for 36 years, including as an assistant for Hall of Fame coach Vic Belger during the playing careers of current Creston Activities Director Scott Driskell and Vic's son, Scott, on the 1990 state runner-up team.
Hartman served as Scott Belger's assistant at Des Moines Hoover and at Southeast Polk, when the Rams won back-to-back state championships in 2014 and 2015. Hartman then succeeded Belger as Southeast Polk head coach for four years when Belger resigne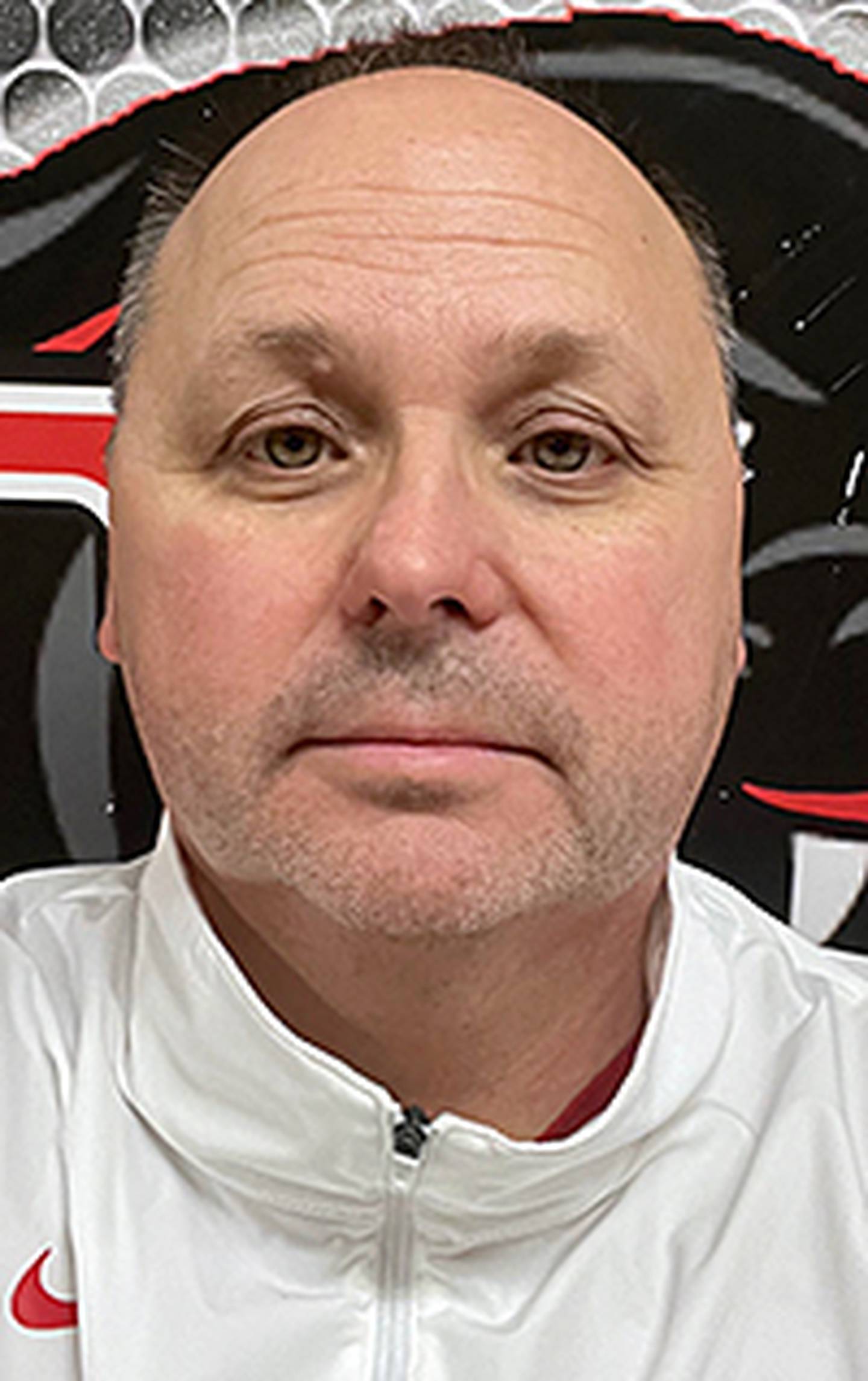 d in 2017 to become an assistant principal at the school.
"In my lifetime of being a baseball and softball fan, if I were to named five people that I would say you need to go to, to learn about the game, Dave Hartman is on that list, and near the top of that list," Driskell said. "He knows ball. Vic taught us baseball, and how to win through grit and determination. But Dave, even at age 20, taught us as much about the fundamentals of the game as Vic did. He's a great teacher of the game."
On O-M staff
Last summer was the first one since Hartman was 7 years old that he wasn't either playing or coaching baseball. He was named Des Moines Roosevelt head coach in the preseason, but withdrew from that as he decided to leave Des Moines Public Schools as an employee and coach. He took a job as social studies teacher, head girls basketball coach and athletic director at Orient-Macksburg.
He also coaches cross country and junior high track at O-M and commutes from Urbandale, where he lives with his wife, Lori. His parents, former Creston residents Dick and Larraine Hartman, now reside in Ames. Hartman has two daughters from a previous marriage, Brooke and Sydney, and two grandchildren.
"We're not planning to move," Hartman said. "Lori works in Grimes. But I really enjoy working in a small town, and the Creston softball job is a wonderful opportunity in my hometown. The administration at Orient-Macksburg has been great about allowing me this opportunity. I'll have a site manager at our home softball games and I will be at some of the games, including our tournament. (Assistant) coach Teri Keeler is an experienced coach and can take the girls on the one conflict I have in being at our tournament in Orient. Creston has great facilities and a system in place to take care of the field. There is just so much support from that community."
Softball had not been on Hartman's radar in terms of a possible coaching job until he was approached by Driskell. He said he was intrigued by the opportunity, in part through talking with coaches he knows who have switched from baseball to softball.
"When I was at Don Bosco the baseball coach at Independence quit and took a non-paid job as an assistant for a small college softball program in the South," Hartman said. "That coach is Pat Murphy, now the head coach at Alabama for one of the premier softball programs in the country. I've exchanged some messages with him. I've also talked to my brother-in-law Todd Mericle, head coach at Johnston for one of the best softball programs in the state. There are some other coaches I've bounced things off of, and to a person they all say I will love it."
Hartman and Scott Belger have some experience working with softball players while they were coaching together at Southeast Polk. Belger's stepdaughter plays softball and some of the Southeast Polk softball players who went on to play collegiate ball took hitting lessons from Hartman and Belger. Hartman has also worked with softball players in private lessons and at Grand Slam in Des Moines.
Hartman has been head baseball coach during stops at Diagonal, Carroll, Gilbertville Don Bosco, Corning and West Central Valley. He was also softball coach at Diagonal for a year and coached girls sports at Corning, volleyball and basketball. The only years he has been an assistant were under the two Belgers — Vic and Scott.
Common skills
Hartman said there are more similarities between softball and baseball than differences.
"There's so much information out there now, and studies have found that softball and baseball hitting are virtually identical," Hartman said. "The science says the angle of descent is so similar. Obviously, there are some differences such as the riseball in softball. But the approach at the plate is similar. Defensively the skills are the same, it's just that team defenses are sightly different and there are different nuances in baserunning. The big challenge is pitching, obviously."
Hartman noted that most varsity softball pitchers have already been trained by private pitching coaches and have learned the fundamental skills.
"Our pitchers are taking lessons from qualified people and putting in a lot of work on their own," Hartman said. "Where I can help is in pitching strategy and calling pitches, more than the mechanics. I think I can be of value to them in those areas."
Even though a head coach hadn't been named, Keeler took over duties in the interim to oversee offseason work.
"Teri has done a tremendous job and is a loyal assistant," Driskell said. "She has taken the kids to hitting, to camps. She led all of the offseason stuff and I couldn't be more proud of her. Our program is where it's at because of effort and dedication like that."
Strong tradition
McCabe announced his resignation after the 2022 season, after 31 years in the program, including 20 as head coach with a 428-267 record (.616). He guided the program to seven Hawkeye Ten championships, including last season at 19-1, and three state tournament trips in 2015, 2016 and 2020. The Panthers placed third in 2015.
While the team graduated four players from last year's 25-5 team including all-state shortstop Gracie Hagle, both varsity pitchers (Keely Coen and Taryn Fredrickson) return this year along with several position starters. That list includes all-state third baseman Nevaeh Randall, the program's all-time home run leader.
Driskell said some of the traditions of the program will be maintained, including the annual weekend tournament trip to Cedar Rapids, and the annual John Stephens Classic here. Driskell added that expectations will be high, but Hartman is no stranger to that scenario.
"When you're coaching at Southeast Polk and competing at the top level of Class 4A, you're used to high expectations," Driskell said. "Everywhere he's been he's had success. What Dave doesn't know, he's going to find out. You can count on that."