OSAGE BEACH, Mo. — The Southwestern Community College's bass fishing team opened its season this week at the Missouri State University Open Tournament on the Lake of the Ozarks.
"The weather conditions and cold water made the fishing difficult," head coach Cory Dorsey said. "Practice was tough on our anglers, but they did find some key spots that held a few schools of fish that were feeding on shad."
The three teams of two traveled to Missouri for practice Monday and Tuesday before competition began on Wednesday.
"Tournament day was warmer and windier than it had been in about a week," Dorsey said. "I was hoping this would get the fish fired up to feed as a cold front was approaching."
The anglers had no trouble finding bites early on tournament day, but struggled to pull in fish big enough to keep.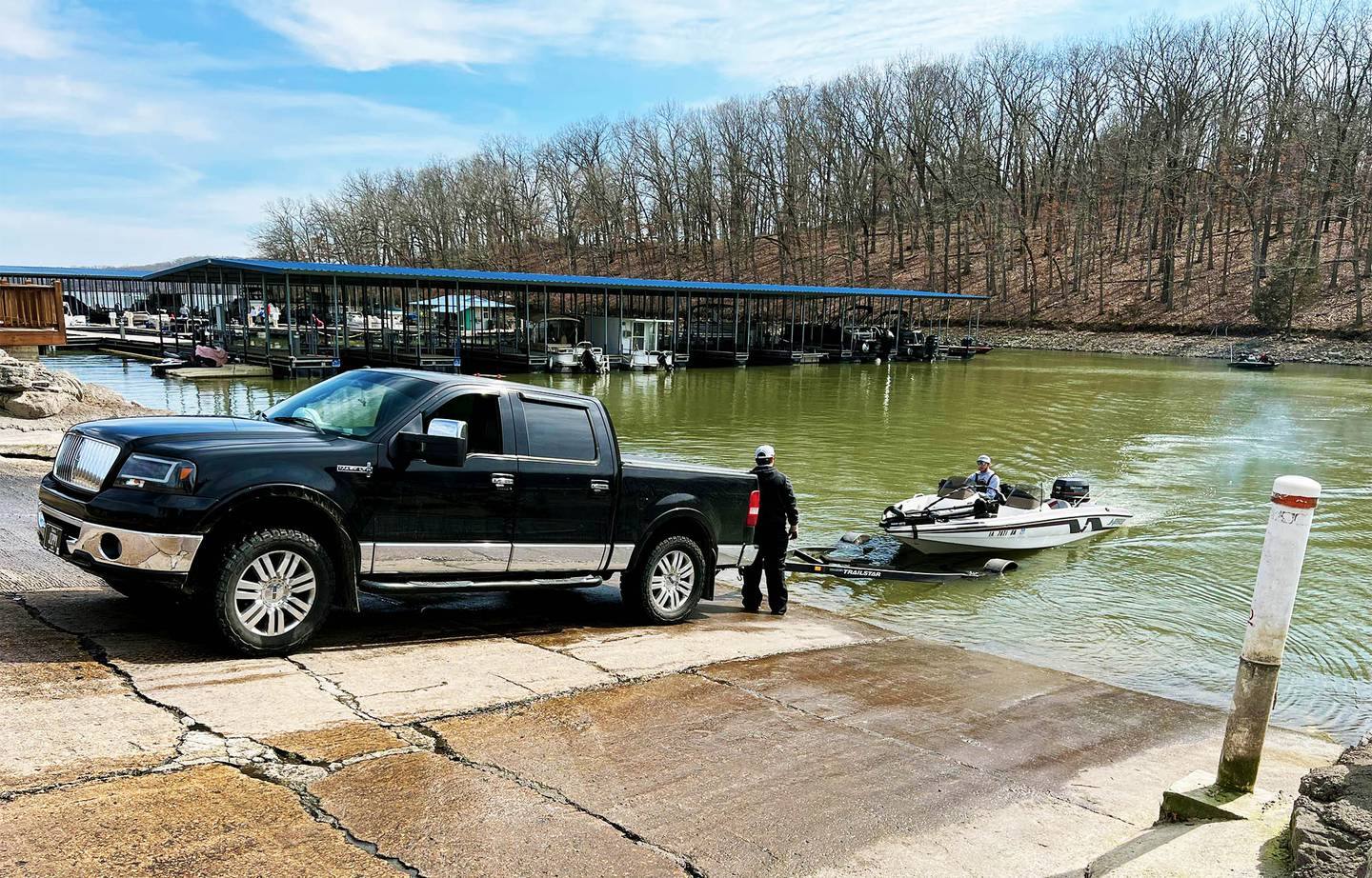 The team of Cole Sorensen and Joey Oathoudt logged one bass weighing 2.79 pounds.
The team of Owen Morrison and Wiley Ray weighed in three eligible fish weighing a total of 7.24 pounds, just a couple bites away from placing in the top five.
The team of Cooper Jipsen and Logan Eilts were unable to log any bass large enough to count. "They made a long run to some deeper cleaner water in hopes of capitalizing on a bigger class of fish," Dorsey explained. "After that gamble didn't pay off for them, they made a long run back to some dirtier water where the other teams were having success. Due to the amount of fishing pressure in this area, they were unable to come up with any keeper fish."
The University of Nebraska took first place with 20.6 pounds. Drury State took second place with 20.09 pounds and Missouri State took third with 13.74 pounds. Southwestern had 10.03 pounds.
"Our next event will be on Clinton Lake in Illinois on April 1. This is a great fishery and is a power plant lake," Dorsey said. "After that, we'll travel north to West Lake Okoboji for a tournament on April 29."
Any high school or college students interested in joining the SWCC bass fishing team should reach out to Dorsey at dorsey@swcciowa.edu or fill out the "Recruit Me" form on SWCC's bass fishing page.