WATERLOO — Out of 272 youth wrestling programs represented at the Iowa AAU Super Peewee State Tournament last weekend at Young Arena, the Creston Express Wrestling team placed eighth.
First grade wrestler Brooks Malmanger (42 lbs) and second grade wrestler Heston Harris (64 lbs) took home the championship in their class, a second title for them both.
"They did really well," coach Matt Buck said. Everybody's got tough brackets, but they were in control the whole entire time. They came focused and ready to go right from the get go."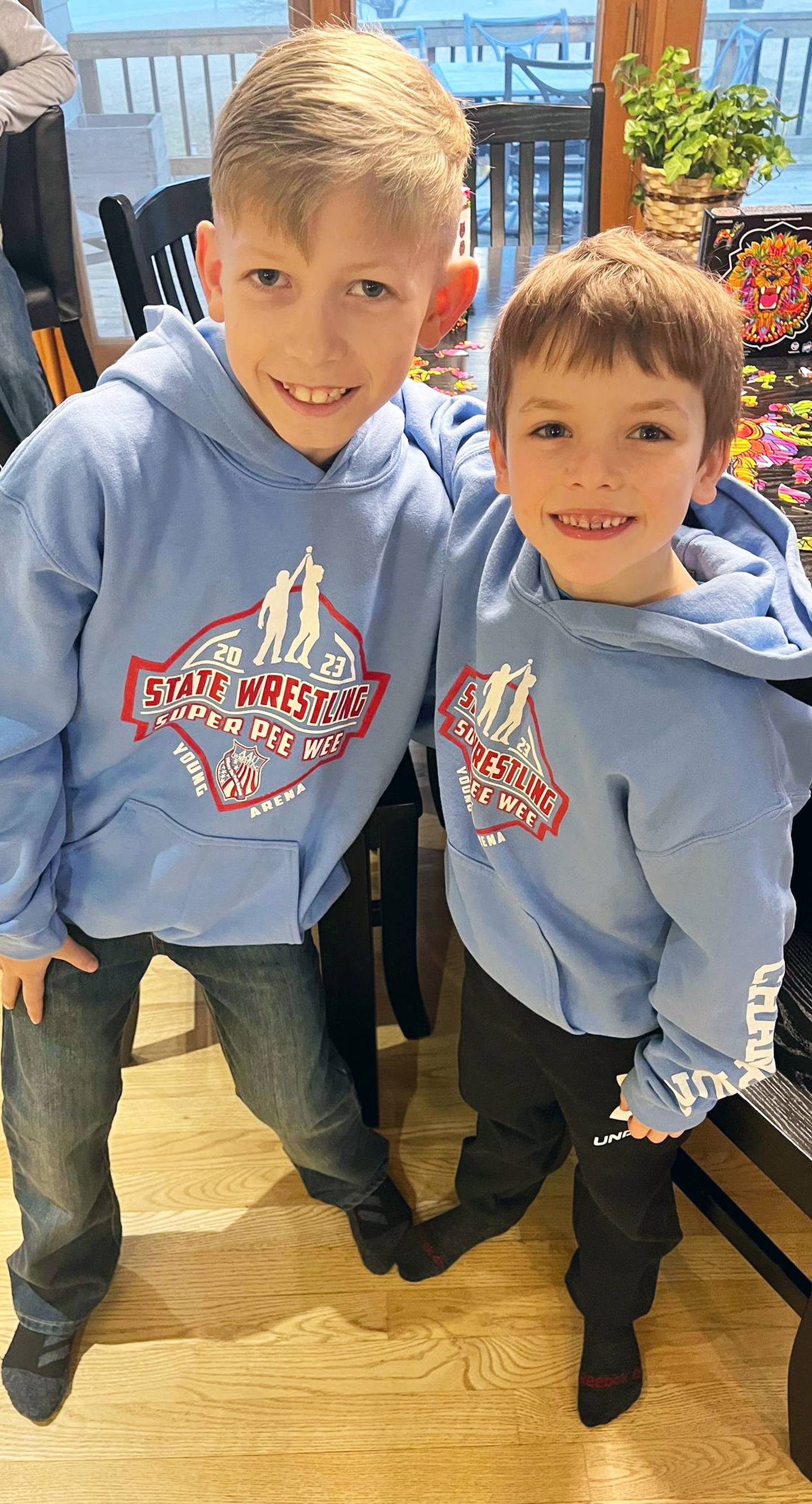 In his climb to the top, Malmanger had two first quick pins, a technical fall and a major decision.
"He has such an unbelievable balance. He's a little hammer, if you get on your heels, he's shooting in," coach Matt Buck said. "Brooks doesn't always pin, he always racks up a lot of points."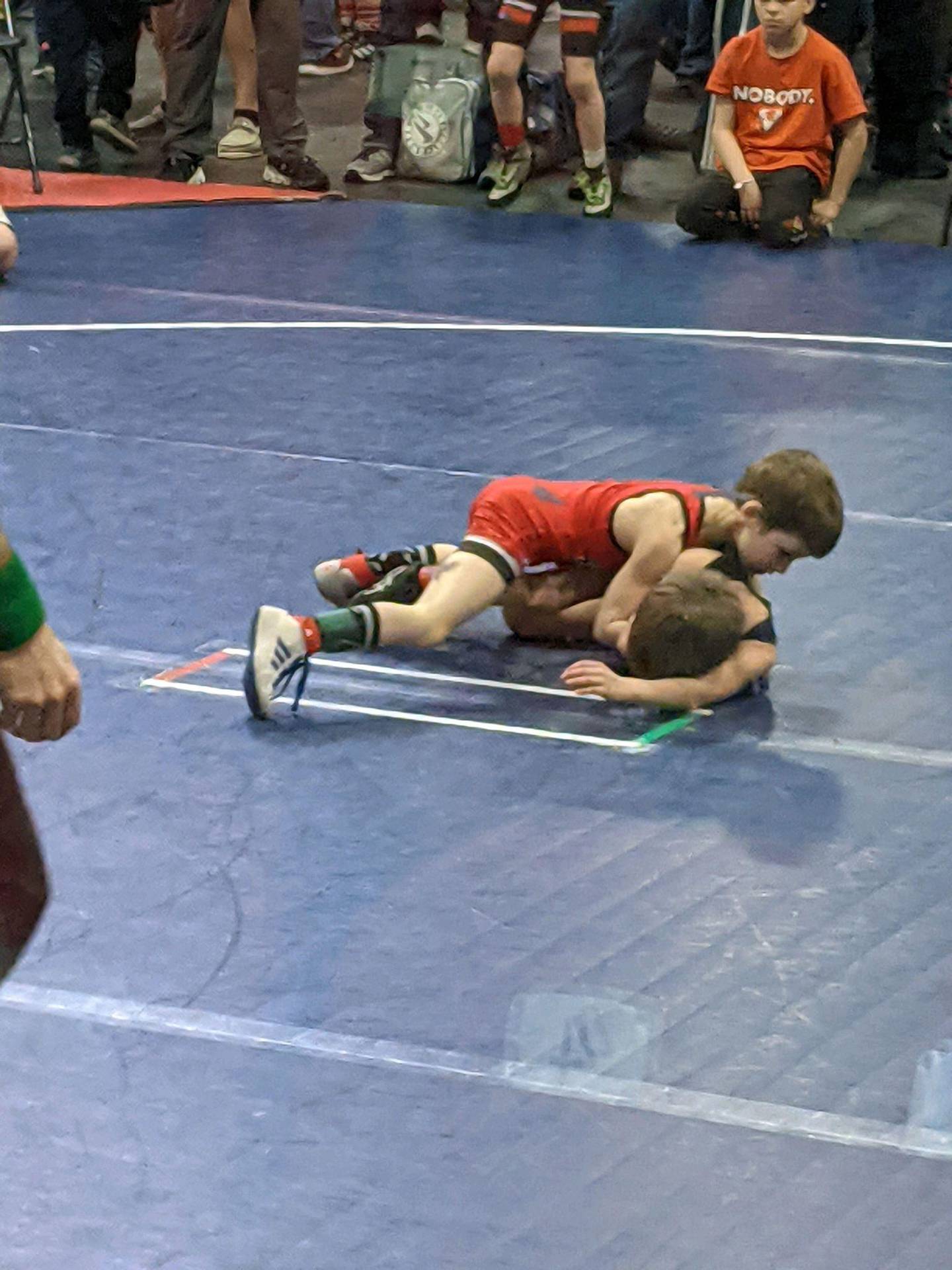 Harris had two pins in less than a minute. He also logged a major decision and three decisions. "Heston had one close match, but he took care of it. He had a tough kid in the semi-finals, and he did well against him," Buck said. "Heston is so hard to take down, he's got so much control — really great stance, movement, strong legs."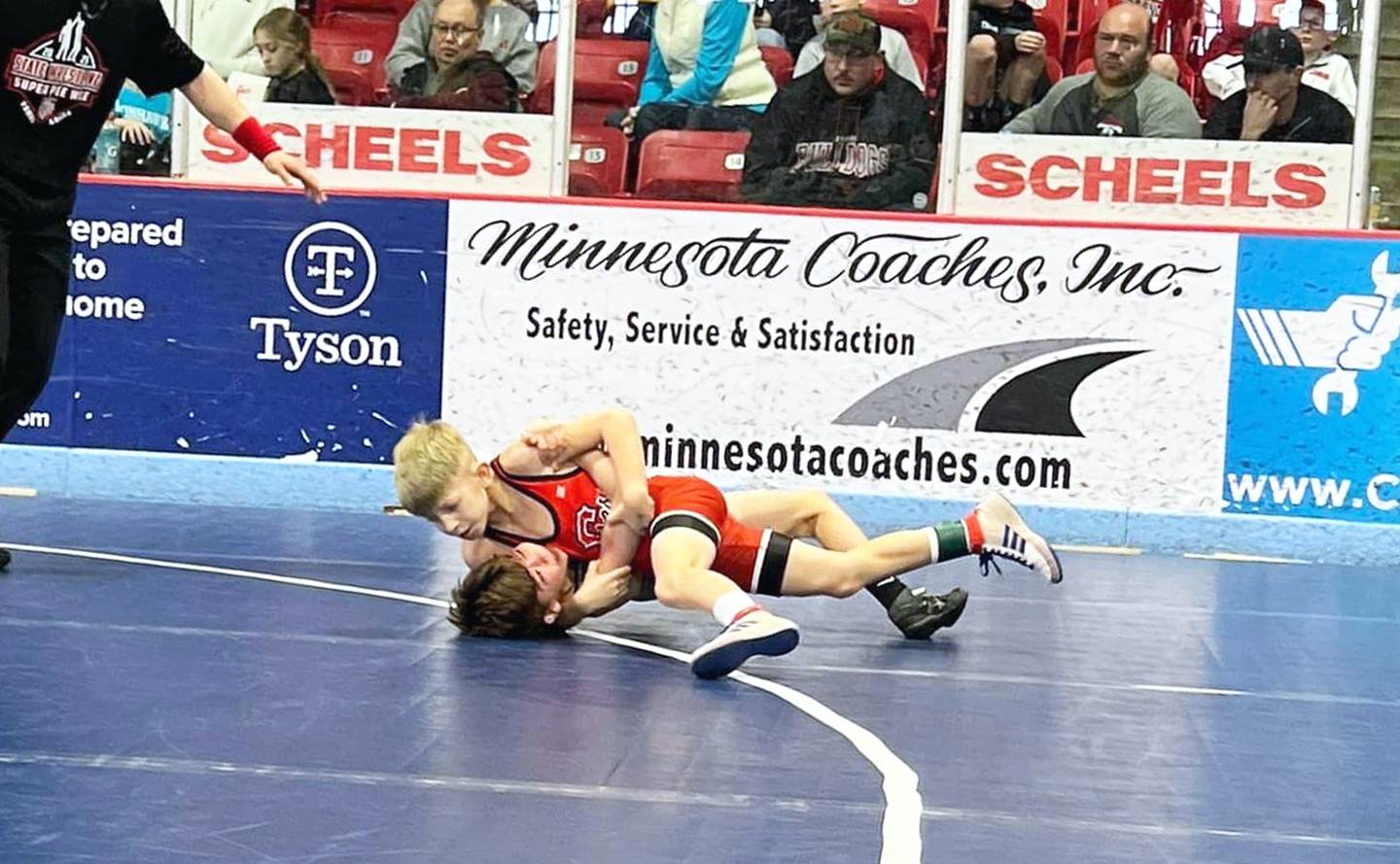 Though Harris was taken down early in the championship match, he came back to win 9-7.
Cousins Elias and Drew Buck both took silver in their first-grade brackets after championship match losses.
With four consecutive pins, Drew racked up the points for the Panthers. "He's a phenomenal athlete, lightning fast," Buck said. "Like his dad, he's springy, fast, strong. He'll shoot so fast right at the start that he surprises refs."
In the finals, Drew was up 4-1 before getting put on his back and losing the match 5-4. "He made a first grader mistake," Buck said. "We'll learn from that; that's what we do. We want to make these mistakes in grade school instead of high school."
Buck's son, Elias, won five straight to make it to the championship match.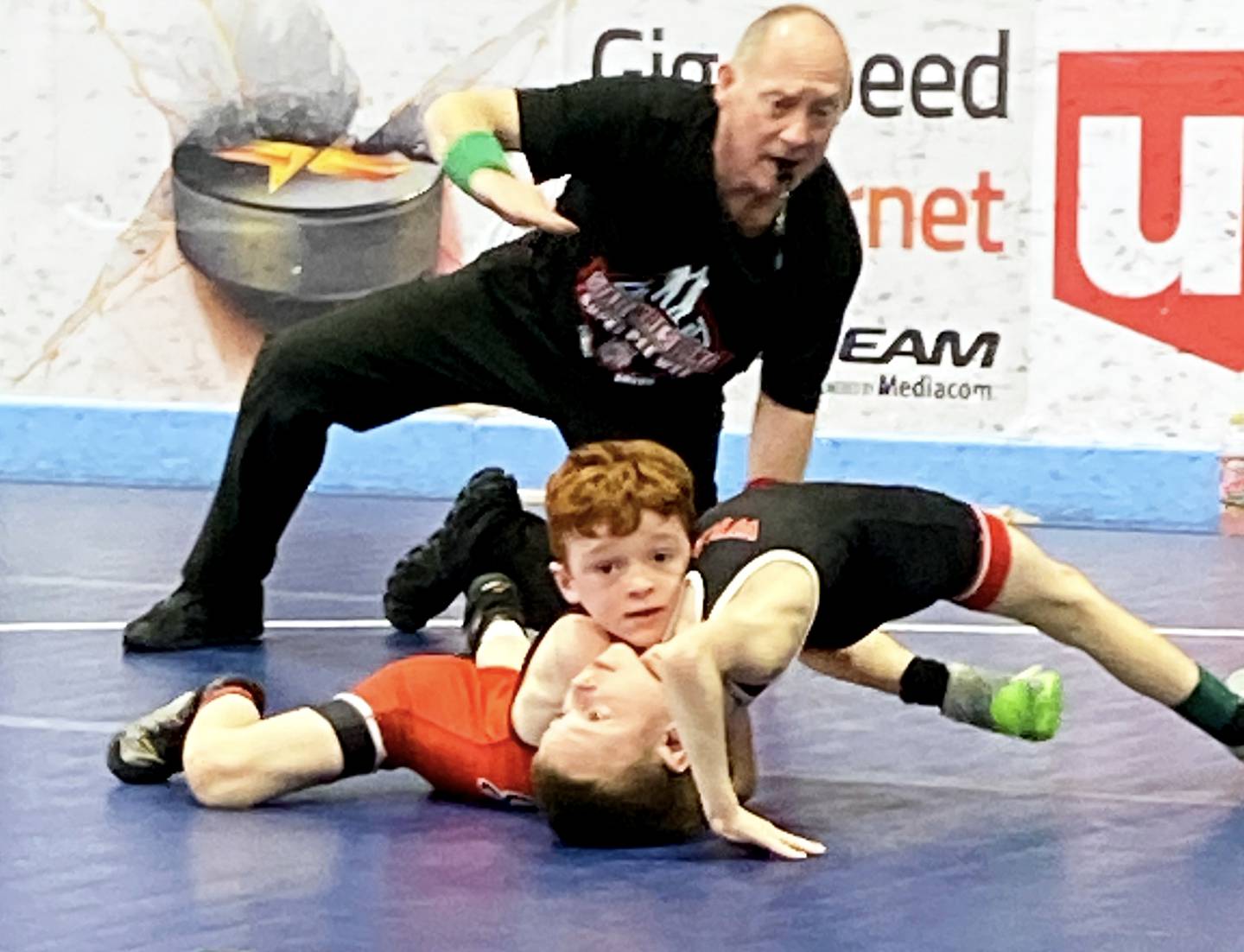 "He had a really good tournament," Buck said. "He cruised all the way through to the championship." With barely any time left in the championship match, Elias's opponent tied the score, sending the pair to sudden death. Instead of just going for the takedown, Elias went for the pin. The move was unsuccessful and Elias claimed second place.
"We want to keep those kids hungry for more and make them work that much harder," Buck said. "They're pretty elite in the state of Iowa."
Also at the tournament for the first time was Rahzalyn Mullin, competing in the girls K-2 bracket.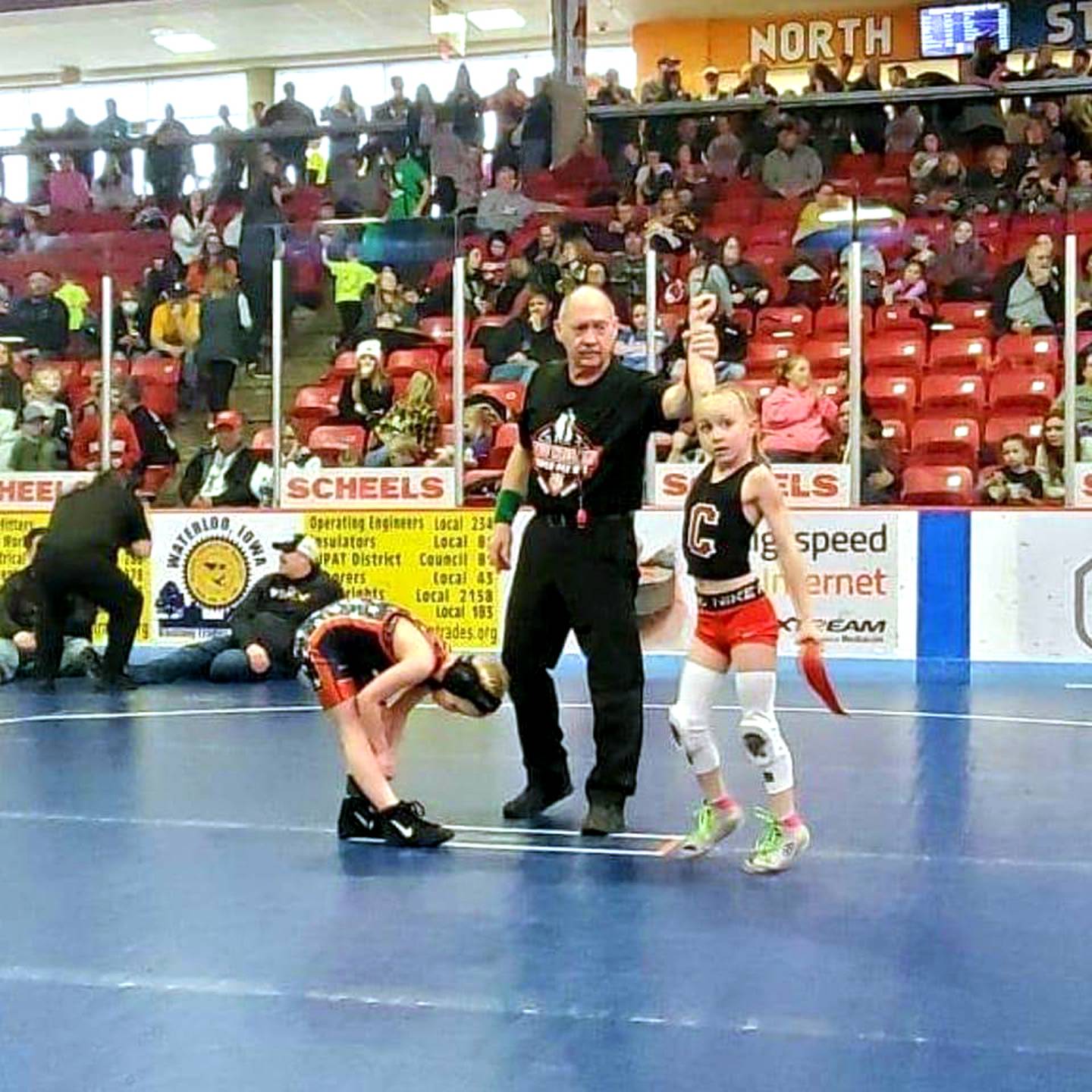 "She's super athletic and the sweetest kid," Buck said. "The highlight of my tournament was getting to coach a girl at the state tournament."
Buck said he hopes Mullin can serve as the poster child for getting girls involved in wrestling at a young age. Though she didn't place, he attributed their placing eighth to not only the podium wrestlers, but to her points and the effort of all 100-plus kids in the program.
"Those kids that got team points for us, took us from 10th to eighth place," Buck said. "Everybody in that program made us 8th place. It's a team win."
Also placing in the tournament were Ethan Jannings (fourth), Easton Sharp (fifth) and Calvin Hudson (sixth).
All three battled back through the consolation bracket to land on the podium.
Other Panthers competing were Raleigh Vonk, Nash Malmanger, Teller Witt, Rex Downing, Krue Floyd, Chandler Malmanger and Calvin Hudson.
"I thought the kids did really well this weekend," Buck said. "It was an unbelivable tournament. It's all of Iowa; it's not classed."