As February approaches and accompanying postseason, Creston started that momentum Saturday winning the Hawkeye Ten Tournament.
The Panthers finished with 243 points with three champions, four in second place and medaled all 14 wrestlers. Creston won the conference meet for the third time in the past four years and 13th in school history.
The Panthers individual winners were Lincoln Keeler (126 lbs.), Austin Evans (138) and Chris Aragon (145). Evans earned his second Hawkeye Ten Conference win beating Atlantic's Easton O'Brien.
Christian Ahrens (120), William Bolinger (160), Kaden Street (170) and Max Chapman (285) all finished second. Trey Chestnut (132) and Milo Staver (152) each finished third.
Atlantic was second in the team standings with titles from Braxton Hass (106), Aiden Smith (113) and Evan Sorensen (285).
Glenwood finished third as a team. Vinny Mayberry (120) and Matt Beem (132) won their respective weight classes.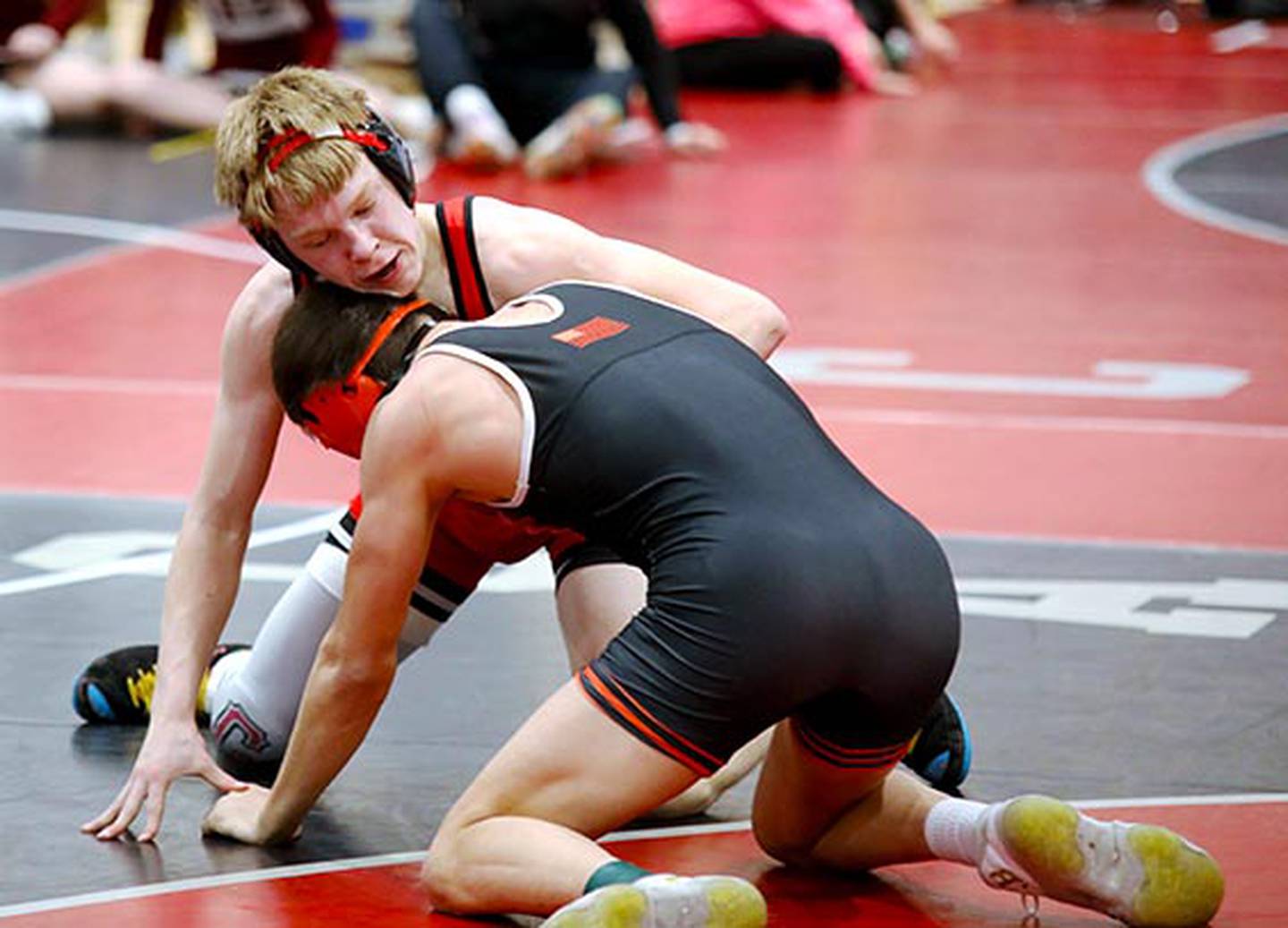 Lewis Central finished fourth with 115 points. Braylon Kammrad won 170 pounds over Panther Kaden Street.
Clarinda finished seventh with one individual champion from Karson Downey (182).
Red Oak's Dawson Bond (160) won his weight with a 14-2 major decision over Panther William Bolinger.
Creston hosts the regional team duals at 6 p.m. Tuesday.
INDIVIDUAL CHAMPIONS
106: Braxton Hass (Atlantic)
113: Aiden Smith (Atlantic)
120: Vinny Mayberry (Glenwood)
126: Lincoln Keeler (Creston)
132: Matt Beem (Glenwood)
138: Austin Evans (Creston)
145: Chris Aragon (Creston)
152: Owen Laughlin (Shenandoah)
160: Dawson Bond (Red Oak)
170: Braylon Kammrad (Lewis Central)
182: Karson Downey (Clarinda)
195: Zane Bendorf (Harlan)
220: Jaxson Hildebrand (Denison-Schleswig)
285: Evan Sorensen (Atlantic)
TEAM SCORES
1. Creston (243)
2. Atlantic (220)
3. Glenwood (166)
4. Lewis Central (115)
5. Kuemper Catholic (114)
6. Harlan (110.5)
7. Clarinda (98)
8. Shenandoah (87.5)
9. Denison-Schleswig (85)
10. Red Oak (82.5)
11. St. Albert (53.5)