It was a nostalgic night in the Creston Community High School gym Tuesday night as 50 years of girls basketball was celebrated.
After a series of speakers addressed a good crowd in the north bleachers on their experiences in the program, a group of 11 former Creston players and family members of current players scrimmaged against the current high school squad in the 6-on-6 format used in Iowa girls basketball until the 1993-94 season.
The evening concluded with an intrasquad scrimmage by the current high school Panther squad in preparation for Friday's season opener at home against Des Moines Christian. It will be a tripleheader with the JV2 game (formerly known as freshman game) at 4:30 p.m., JV1 at 6 p.m. and varsity at 7:30.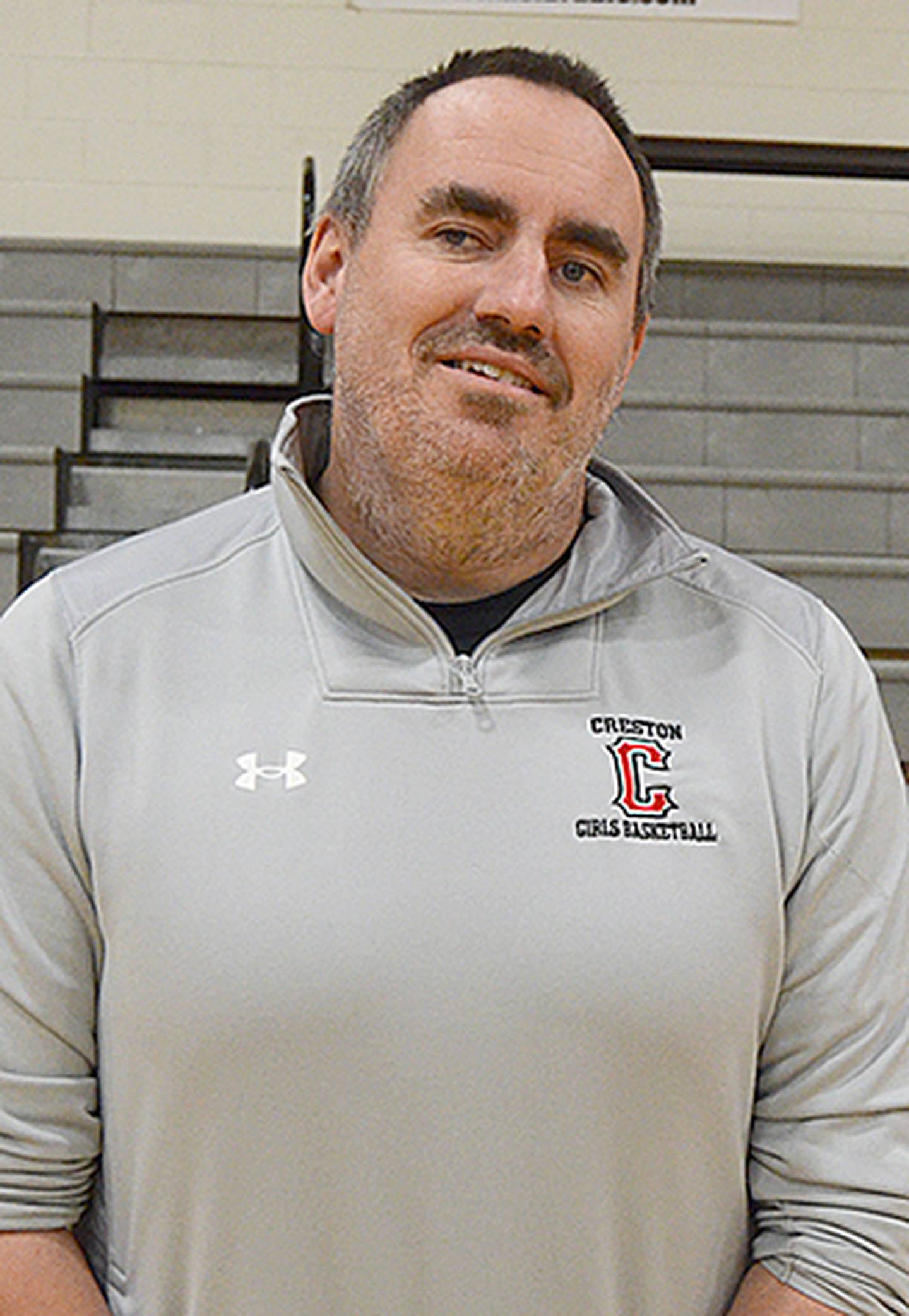 Head coach Tony Neubauer began the event by talking about the origin of the program, saying it was modeled after a similar celebration of 50 years in his hometown of Cresco in northeast Iowa. He briefly mentioned the start of the sport in Creston in 1972 and then asked Polly Luther, daughter of original coach Eldon Gammell, to talk about those early years.
"I was a little kid but I remember going to the state tournament (1977 and 1978) and they were so much fun to watch," Luther said. "Vets Auditorium was packed for 6-on-6 then. My dad created a family atmosphere on the team. I got to play for my dad for four years and it was so much fun."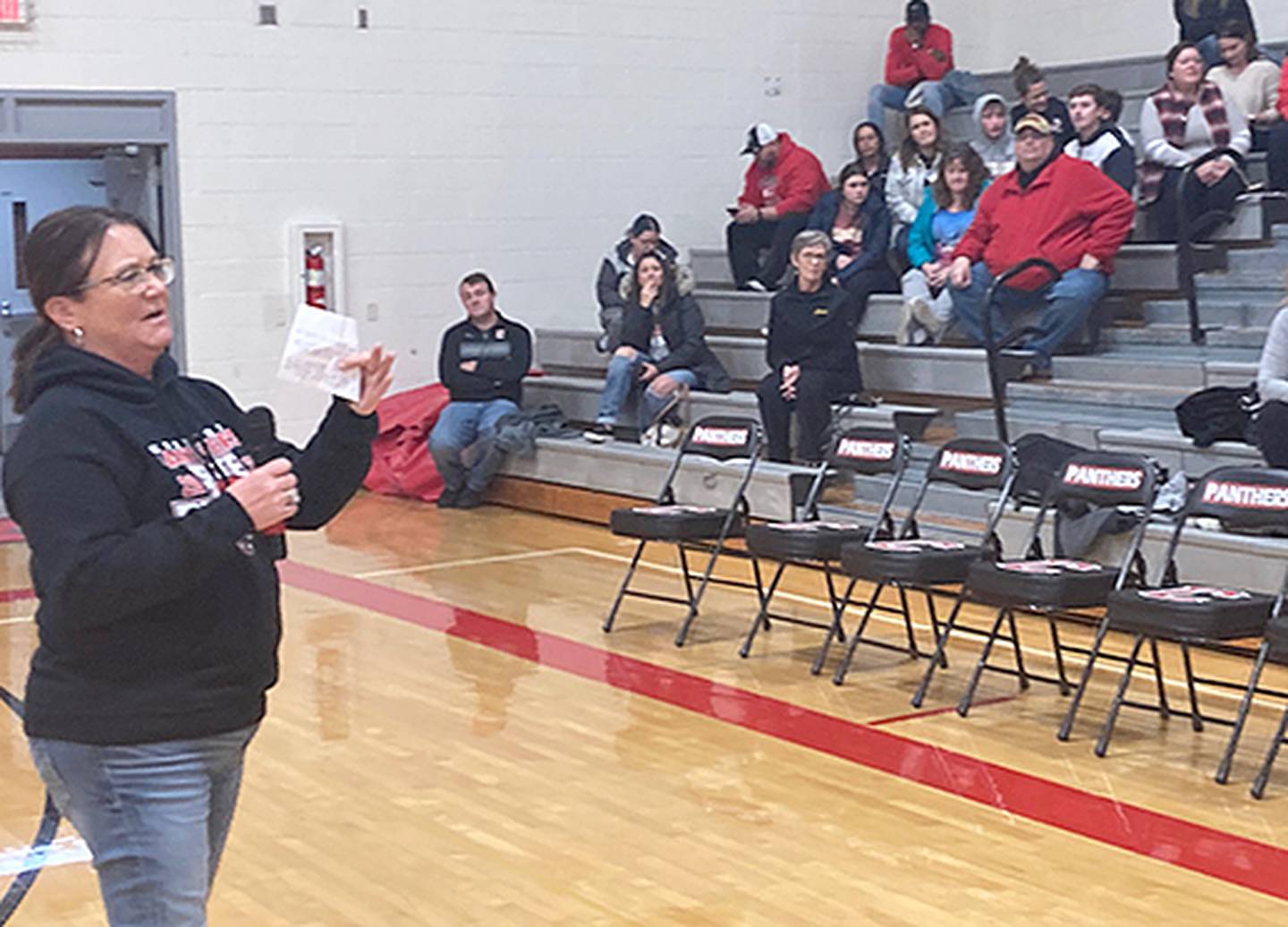 Mike McCabe succeeded Gammell as head coach beginning in 1990 and coached the 6-on-6 style for three seasons before the entire state transitioned to the current five-player format. He said during the 1992-93 season Creston played in both the final 6-on-6 tournament and the five-player tournament.
"I had never coached 6-on-6 before but I fell in love with the flow of the game, and it was a sport that created opportunities for a lot of kids with players needed in the defensive guard court in addition to your offensive players," McCabe said.
Several of his former players were among those alumni and family members participating in the 6-on-6 exhibition.
Todd Jacobson one of the coaches who followed McCabe, said he grew up watching 6-on-6 girls basketball in Stanton. During his five years as coach, the Panthers went 15-7 in 2007 (still the most five-[player wins) and made the regional finals. He spoke about the experience of coaching that group as he addressed the crowd Tuesday.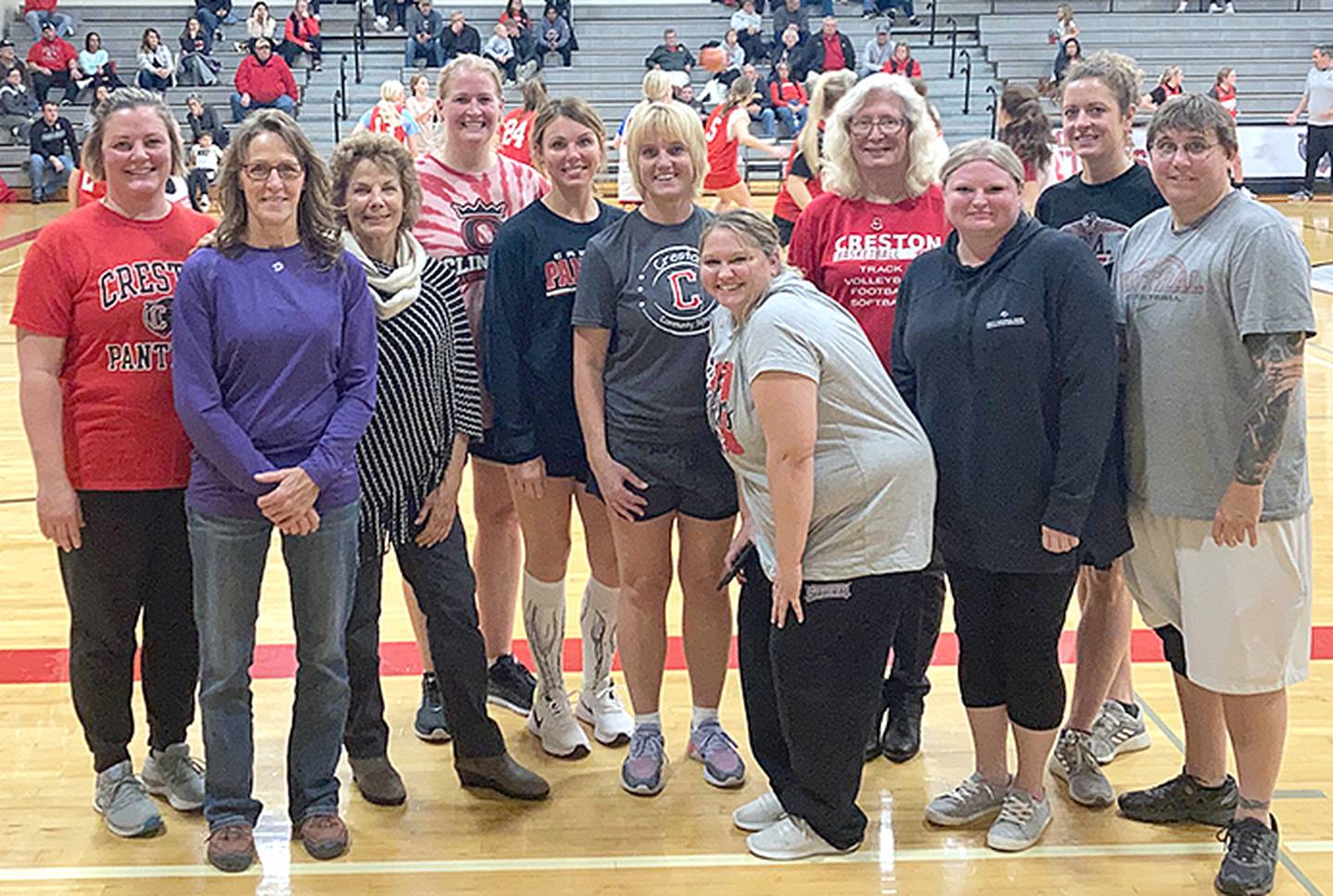 Neubauer, in his fifth season as coach with a 51-37 record, has guided Creston to two of its three regional final appearances (2020 and 2021) in the five-player format.
He talked briefly about this year's team before having the squad play a scrimmage prior to the annual parents meeting. Afterward, he saw th night as a success.
"I thought it was fun," Neubauer said. "I thought the 6-on-6 got pretty competitive. I was impressed with how people played. It was fun listening to Polly talk about all the neat stuff that happened in the early days of the sport, and playing for her dad."
A preview of the 2022-23 season will be published in Thursday's News Advertiser.