Following the Tigers loss in the state semi-finals Wednesday at the UNI-Dome, a plethora of Lenox players were honored in all-district positions.
Senior Isaac Grundman repeated his title of offensive player of the year. Grundman ranked first in District 9 in all-purpose yards (940), rushing yards (651), total touchdowns (20), offensive touchdowns (18), rushing touchdowns (14) and longest reception for a touchdown (62 yards).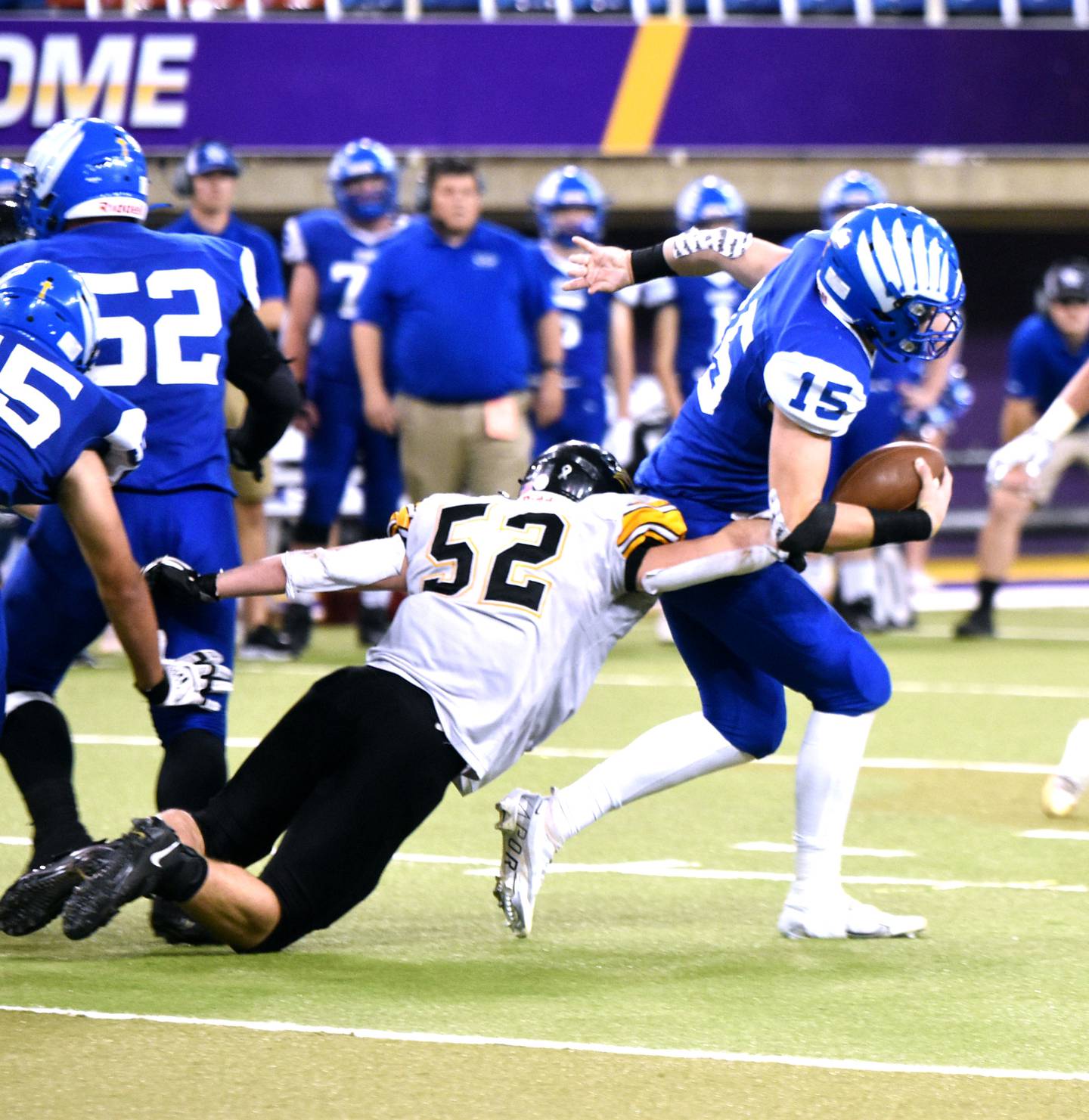 Senior Trayce Miller's performance this season earned him the lineman of the year title. Miller was part of an offensive line that helped the Tigers lead the district in rushing touchdowns (35), offensive touchdowns (43), 2-point conversions and passing yards per completion (20.2). They were second in the district in rushing yards (1,500), offensive yards (2,025) and 3rd in rushing yards per carry (6.5).
The Tigers boasted 10 players filling 15 all-district positions. East Union had five players earn awards.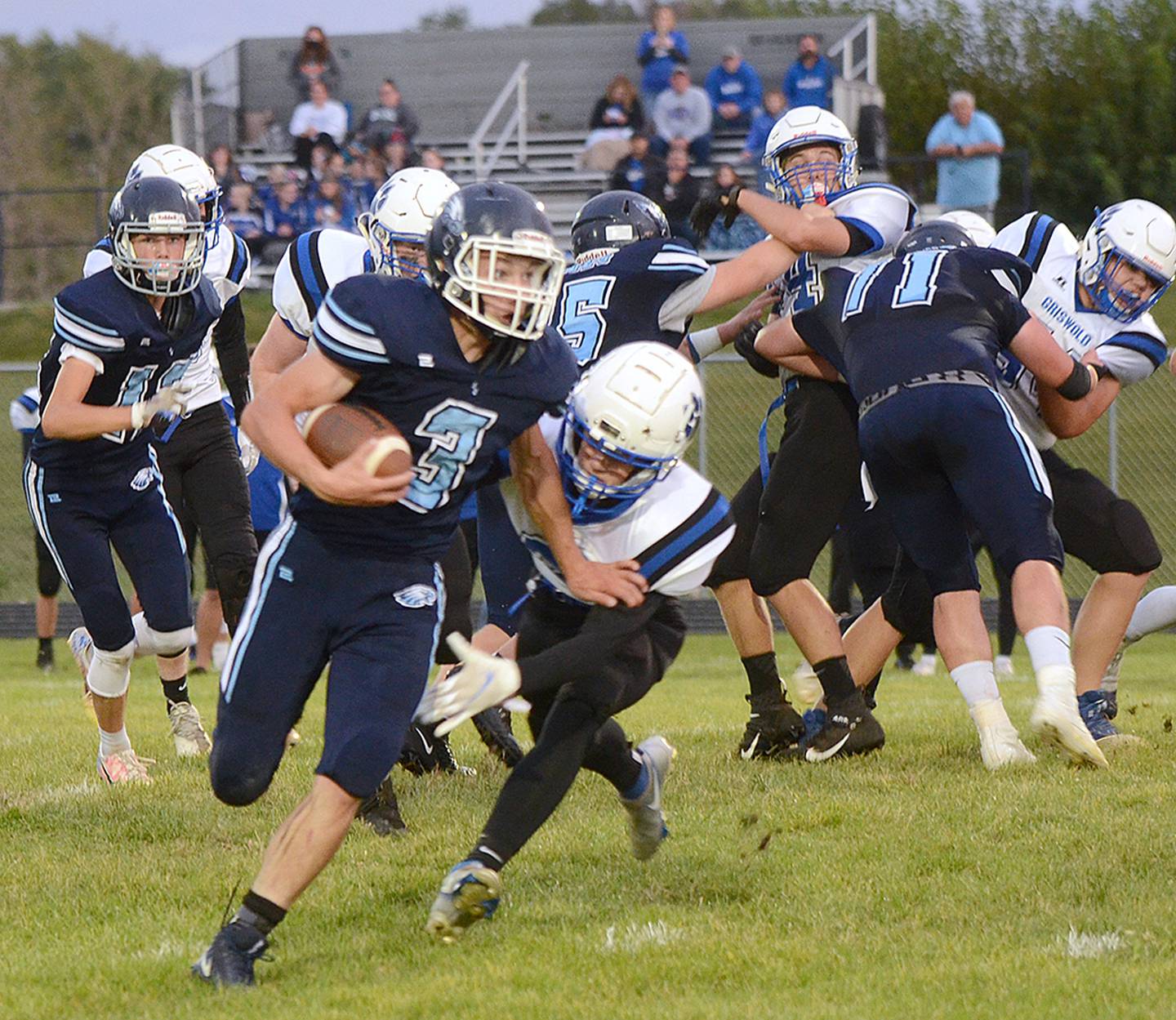 First Team District 9 Offense:
Lenox - sophomore Gabe Funk at quarterback, Grundman at running back, Miller at lineman, senior Owen Junker at lineman.
East Union - senior Emmet Long as a returner.
First Team District 9 Defense:
Lenox - Miller at defensive line, senior Kiegan Kitzman at linebacker, Grundman at defensive back and senior Caeden David as utility.
Second Team District 9 Offense:
Lenox - Kitzman at running back and senior Samson Adams at wide receiver/tight end.
Second Team District 9 Defense:
Lenox - junior Dalton Kitzman at linebacker.
East Union - junior Austin Lack at defensive back and junior Josh Lopez as a punter.
District 9 Honorable Mention:
Lenox - seniors Xavier Adamson and Jake Cox.
East Union - juniors Rason Grail and Mike Cooley.