COUNCIL BLUFFS – Lewis Central jumped out to a 21-11 lead after the first quarter on their way to a 54-40 win Thursday night.
Creston, who was without both forward Nevaeh Randall due to injury and head coach Tony Neubauer due to illness, played pretty much even with Lewis Central for the remainder of the game.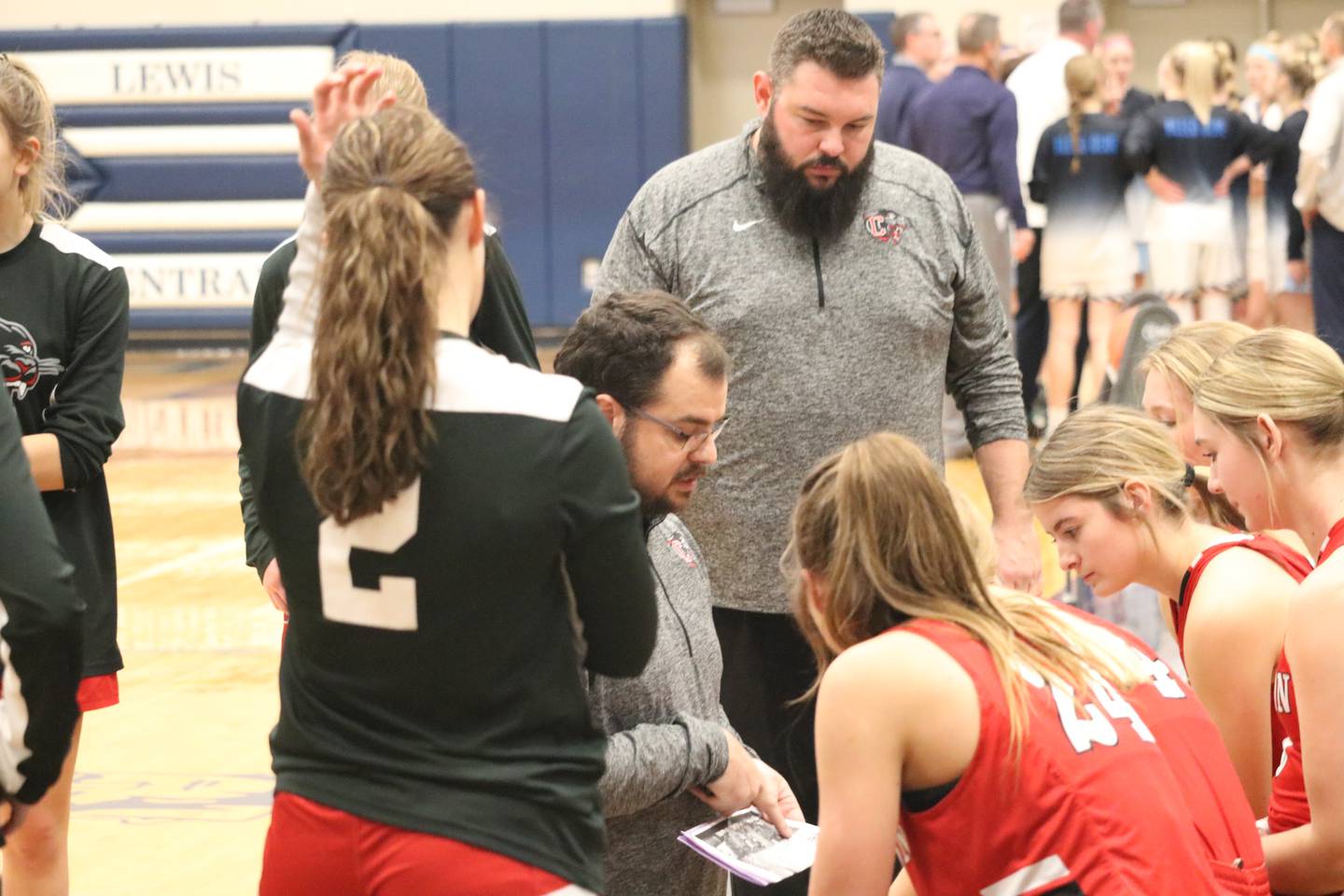 Creston kept Lewis Central without a basket until the 3:22 mark in the second quarter and at halftime the Titans held a 29-19 advantage.
"I thought we came out and played well," interim head coach Bryant McCabe said. "We came out and knew it was going to be physical. The press in the first half threw us through a loop, we had a few turnovers and that was really kind of the difference in the first half. Our kids battled, the turnovers in the first half caught up with us. [Lucy] Scott had six threes. Things happen and kids go off."
For the first time all season, Creston switched to a 3-2 defense.
"We've never ran that," McCabe said. "They adjusted OK."
Bri Fields and Doryn Paup had another double digit scoring effort with 13 and 12 points respectively.
The other scoring came from Jacy Kralik and Gracie Hagle who contributed five 3-point baskets total for Creston.
"We stress that," McCabe said. "I said 'we've got to start kicking it out.', they can shoot it and I want them to shoot the ball and we're going to need that now at tournament time."
Lewis Central led 41-31 after the third quarter and continued their momentum into the final quarter a they went on an 11-2 run to open up the final stanza.
The Panthers return to action Monday when they host Red Oak. Tip is scheduled for 6 p.m.
"It'll be a great bounce back game after falling in double overtime at Denison-Schleswig and falling her tonight," McCabe said.