MOUNT AYR — A hot Southeast Warren volleyball team extended its winning streak to 16 matches in winning the Pride of Iowa Conference volleyball tournament Tuesday night.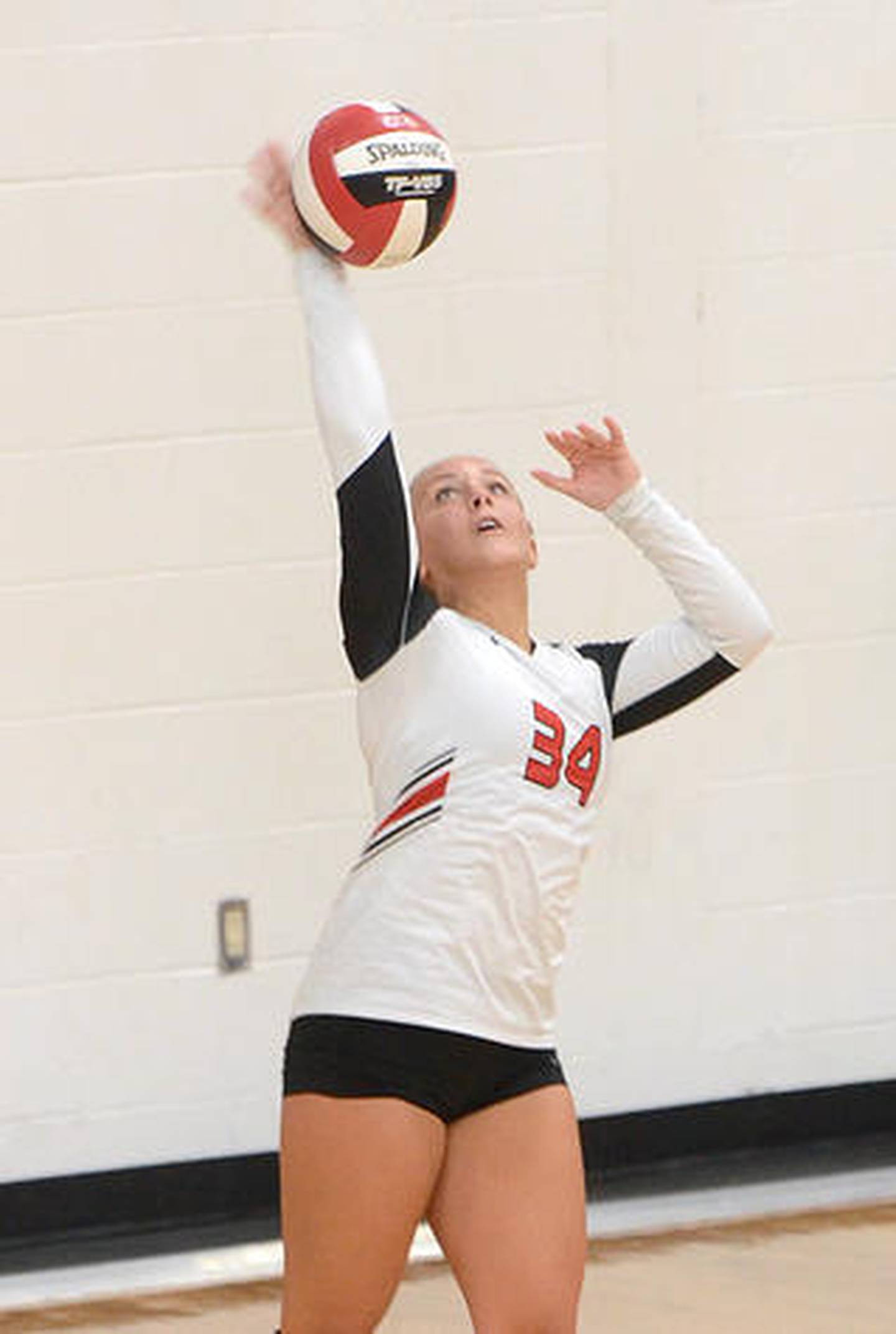 The Warhawks (31-7) defeated Nodaway Valley 23-25, 25-18, 25-13, 25-16 in the semifinals at Mount Ayr Community High School, while the host Raiderettes secured a five-set victory over Southwest Valley 25-15, 25-21, 16-25, 10-25, 15-12. Adalyn Reynolds had 16 kills for Mount Ayr in that match and Payten Lambert had 10 kills.
In the finals, hitter Alivia Rubie led a relentless Southeast Warren front row attack that downed Mount Ayr in straight sets 25-12, 25-14, 25-23.
Nodaway Valley rebounded from the semifinal loss to sweep Southwest Valley for third place 25-17, 25-23, 25-19.
With head coach Jodi Clendenen home with an illness, Southeast Warren rallied behind assistant coach Ken Hutchinson to storm to an early 12-4 lead in the opening set of the championship match, finishing with a dominant 25-12 triumph.
Mount Ayr co-coach Kristen Graham thought the Raiderettes were physically and emotionally spent from the hard-fought 3-2 win over rival Southwest Valley.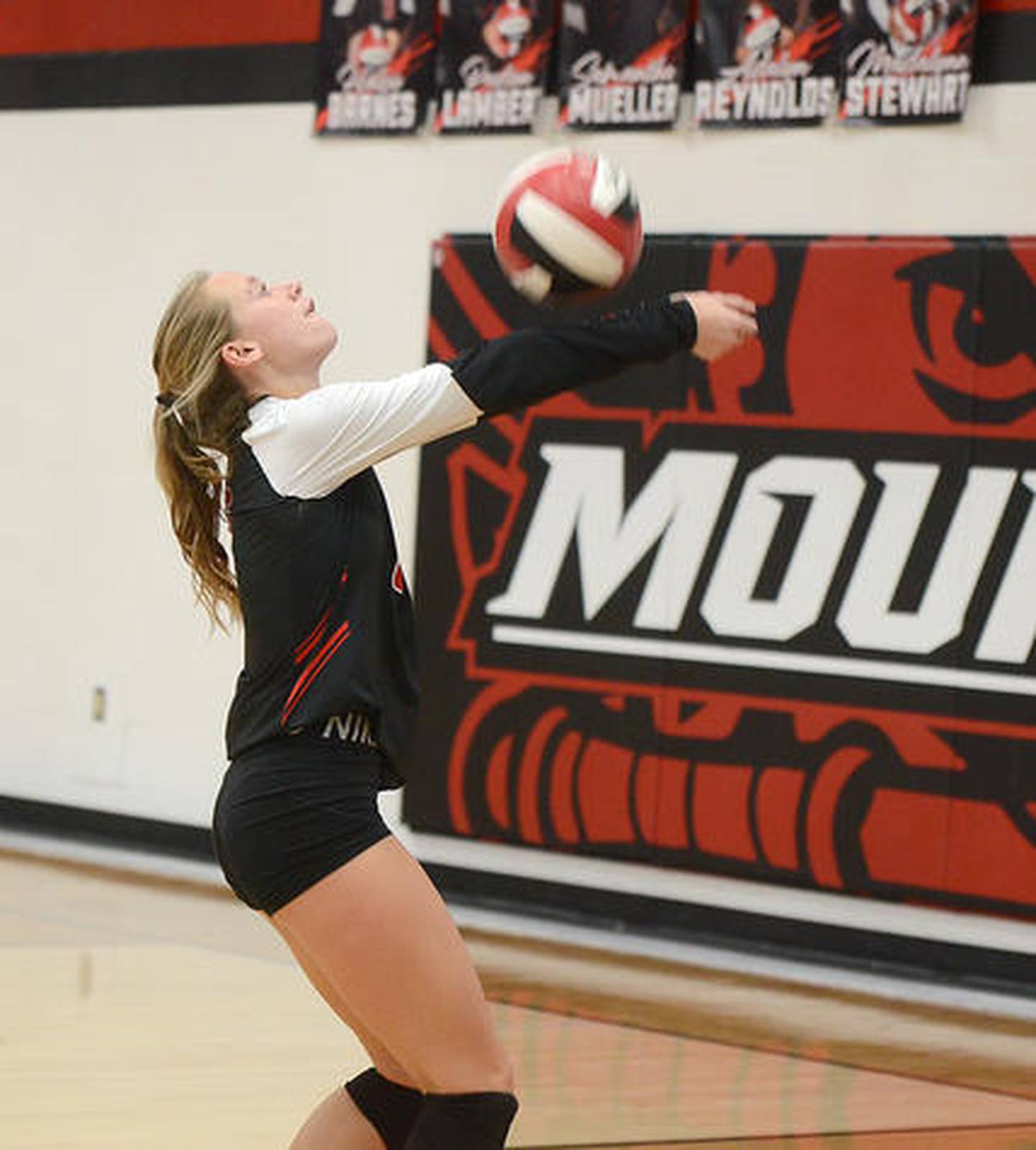 "Our five sets with Southwest Valley were just go-go-go from the start, and you could tell they were tired in that first set against Southeast Warren," Graham said.
The second set was more competitive at 9-9 before the Warhawks finished on a 16-5 run to secure a 2-0 match lead with the 25-14 win.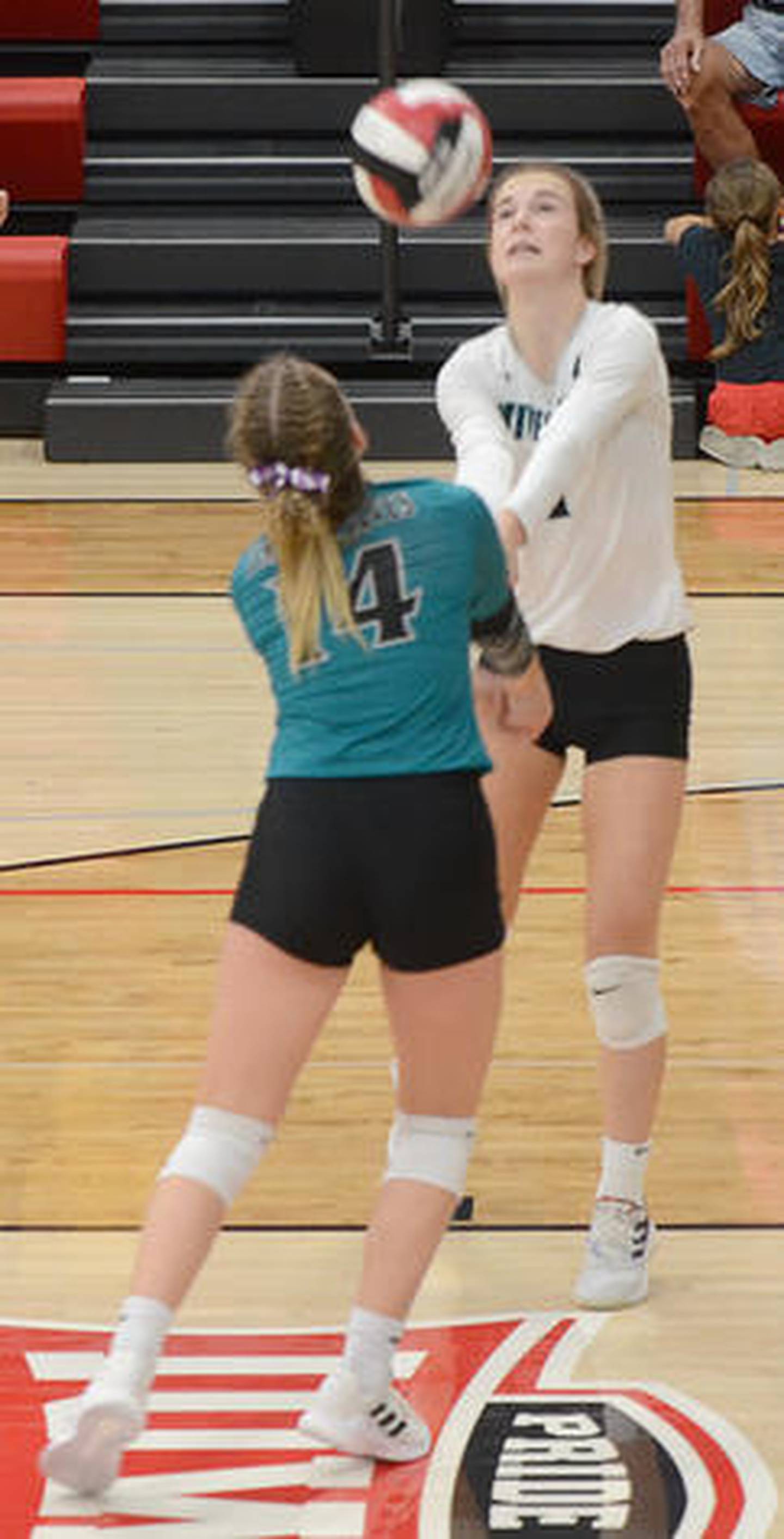 Mount Ayr seemed to gain more momentum as the match progressed, staving off match point for several minutes after trailing 24-17 in set three.
Hayden Ruggles served five straight points, including an ace, and Reynolds pounded a kill as Mount Ayr pulled within a point at 24-23. Josie Hartman's kill to an opening in the Raiderette defense punched the championship ticket for the Warhawks for the 25-23 victory.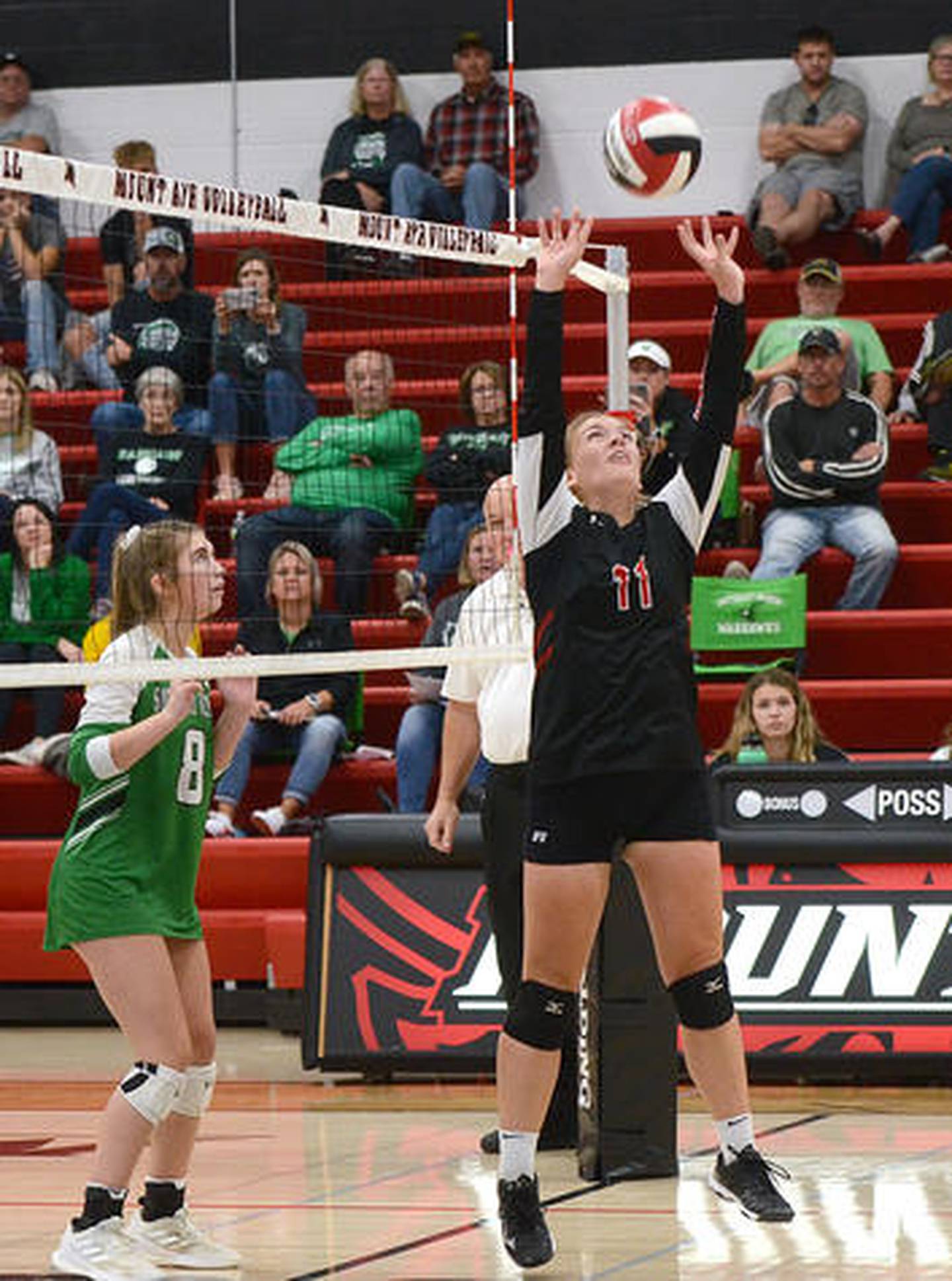 "We didn't go down without a fight," Graham said. "I'm proud of these girls for getting second place. We subbed in Tabby Henle in the back row and our passing got better, and our blocking is improving every single game. We're getting more touches, and that really helps the defense."
Lambert, Halsie Barnes and Linsie Barnes each had three total blocks in the championship match. Reynolds led the offense with seven kills. Maddie Stewart sparked the defense with 20 digs. Lambert set 11 assists.
Graham said the runner-up finish for Mount Ayr, now 11-11, will be helpful in the regional tournament opener Monday at Murray, which owns a five-set victory over the Raiderettes earlier this season.
"This momentum and energy we have now, playing together like this, that's right where we want to be going into regionals next week," Graham said.
Mount Ayr statistics
Kills — Adalyn Reynolds 7, Kacee Klommhaus 3, Tegan Streit 3.
Blocks (solo-assists) — Payten Lambert 1-2, Linsie Barnes 1-2, Halsie Barnes 0-3.
Digs — Maddie Stewart 20, Olivia Huntington 6.
Assists — Lambert 11, Kaylie Shields 2.
Service aces — Hayden Ruggles 2, Streit 2.