AFTON — East Union took a 19-16 lead in the first set of Tuesday's home volleyball match against Mount Ayr, and seemed to be poised to offer a challenge all night despite the Raiderettes rallying for a 25-22 win.
Instead, Mount Ayr seized the momentum with a more forceful net attack and left with a 3-0 sweep with wins of 25-16 and 25-9 in the next two sets. Senior Adalyn Reynolds led the attack with 15 kills.
Mount Ayr also had a big advantage at the service line, finishing with 11 aces and only three missed serves for the night. Mistakes hampered the smaller East Union squad, both at the service line (five errors hampered the chance to win set one) and in hitting at the net.
"We can play really well at times, but right now it's getting that consistency," said first-year East Union coach Bailey Lukavsky, after Gail Thatcher held the position for 24 years. "Mentally, I don't think we recovered from losing that first set. We weren't in control and playing our game. They had some good hitters and we were kind of on defense a lot."
The difference at the net really started to take shape when the Raiderettes broke away from an 18-15 lead in set two to outscore the Eagles 7-1 down the stretch. That momentum carried over to a 13-2 start in the final set.
"We came out swinging in the second game and worked together," said Mount Ayr co-coach Kristen Graham. "We set up Ady Reynolds and she was mixing up her attacks well, reading the court. Our defense was scrappy, moving their feet to get to every dig."
Besides the match-high 15 kills, Reynolds provided eight digs in a strong overall match. Maddie Stewart had a team-best 12 digs and Olivia Huntington finished with six digs. Setters Hayden Ruggles and Kaylie Shields combined for 28 assists. Reynolds and Tegan Streit each had three serving aces.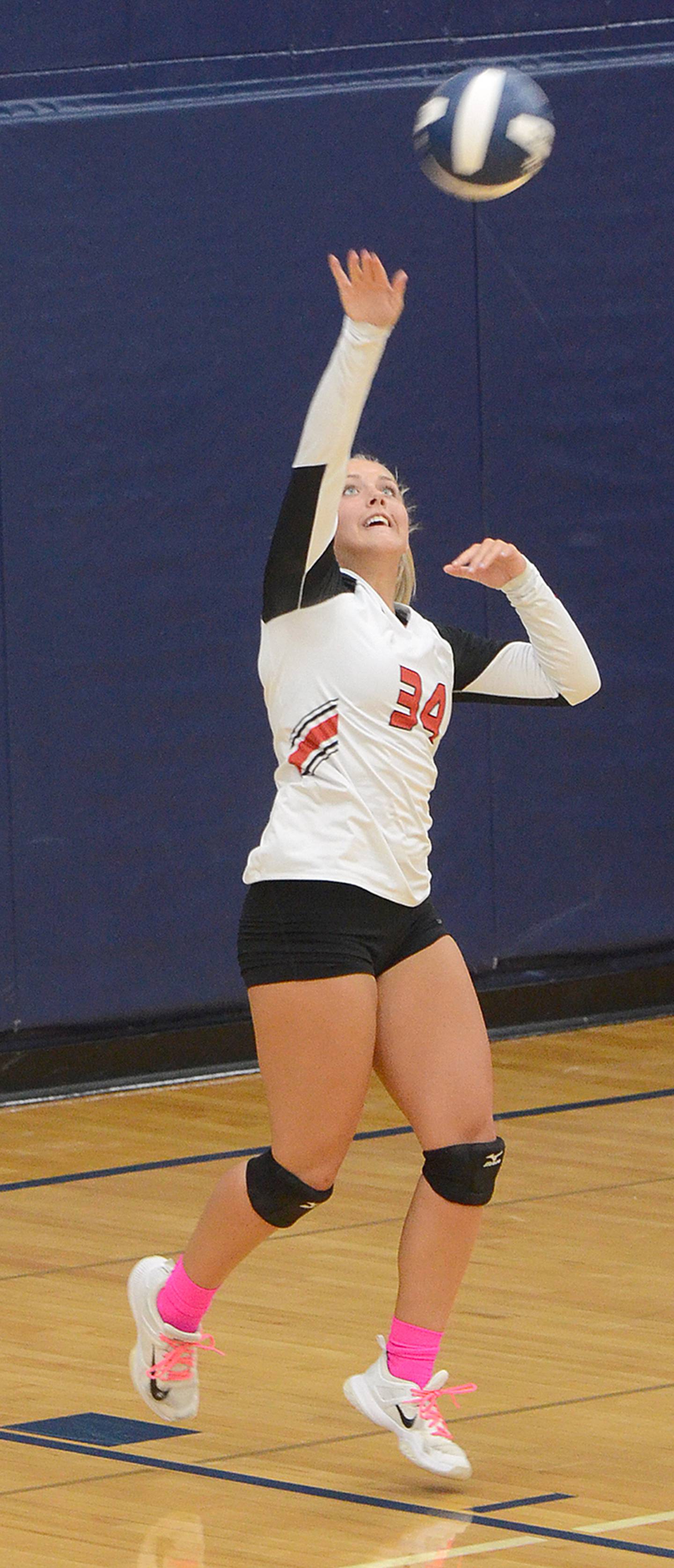 Mount Ayr, which hosts its tournament Saturday, improved to 2-1 in Pride of Iowa play and 6-1 overall. East Union, now 1-1 in the league and 4-8 overall, travels to a triangular in Earlham on Thursday.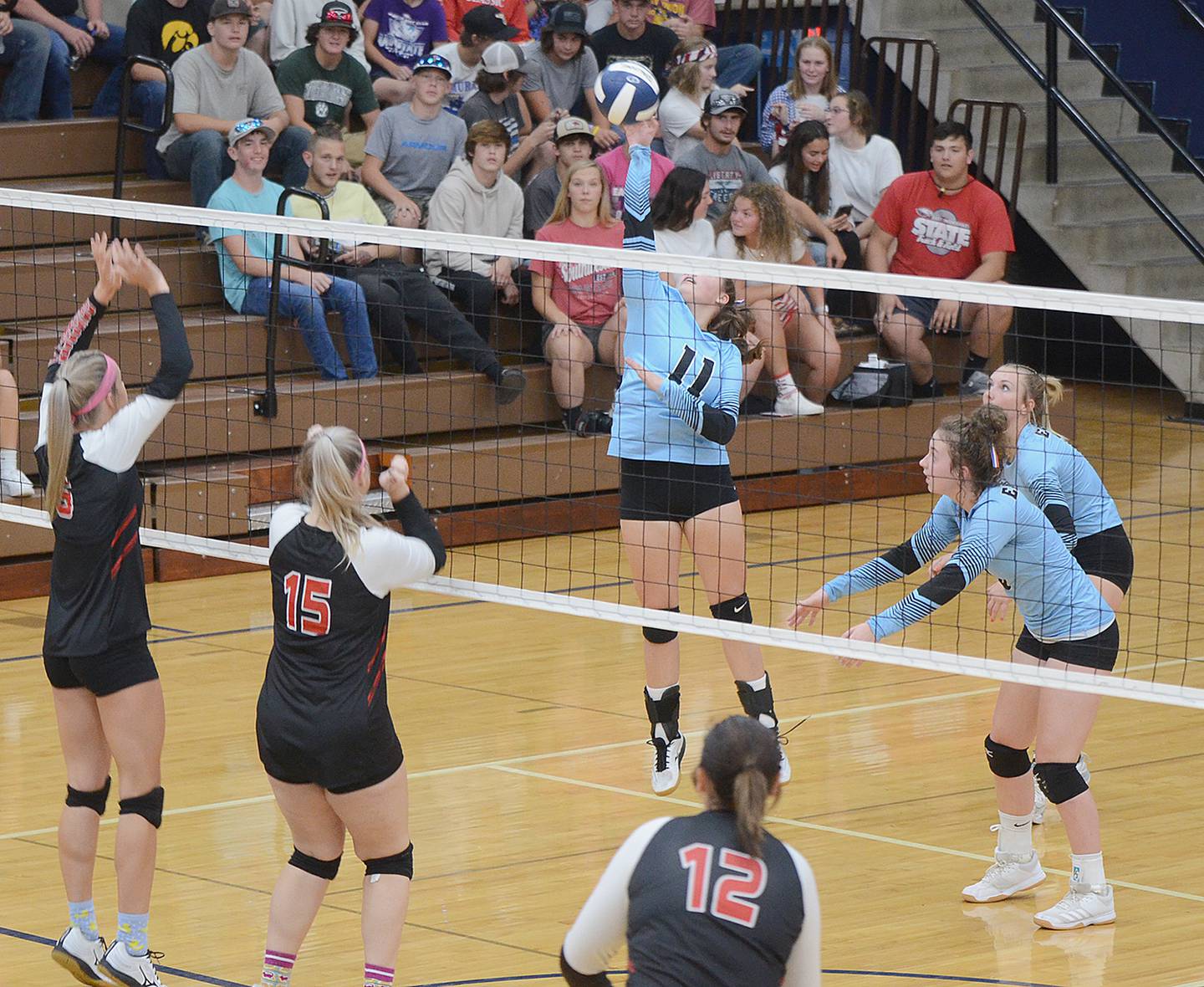 Kills — MA: Adalyn Reynolds 15, Tegan Streit 6, Kacee Klommhaus 4. EU: Mallory Raney 7, Kaitlyn Mitchell 3.
Assists — MA: Hayden Ruggles 15, Kaylie Shields 13. EU: Elizabeth Hardy 11.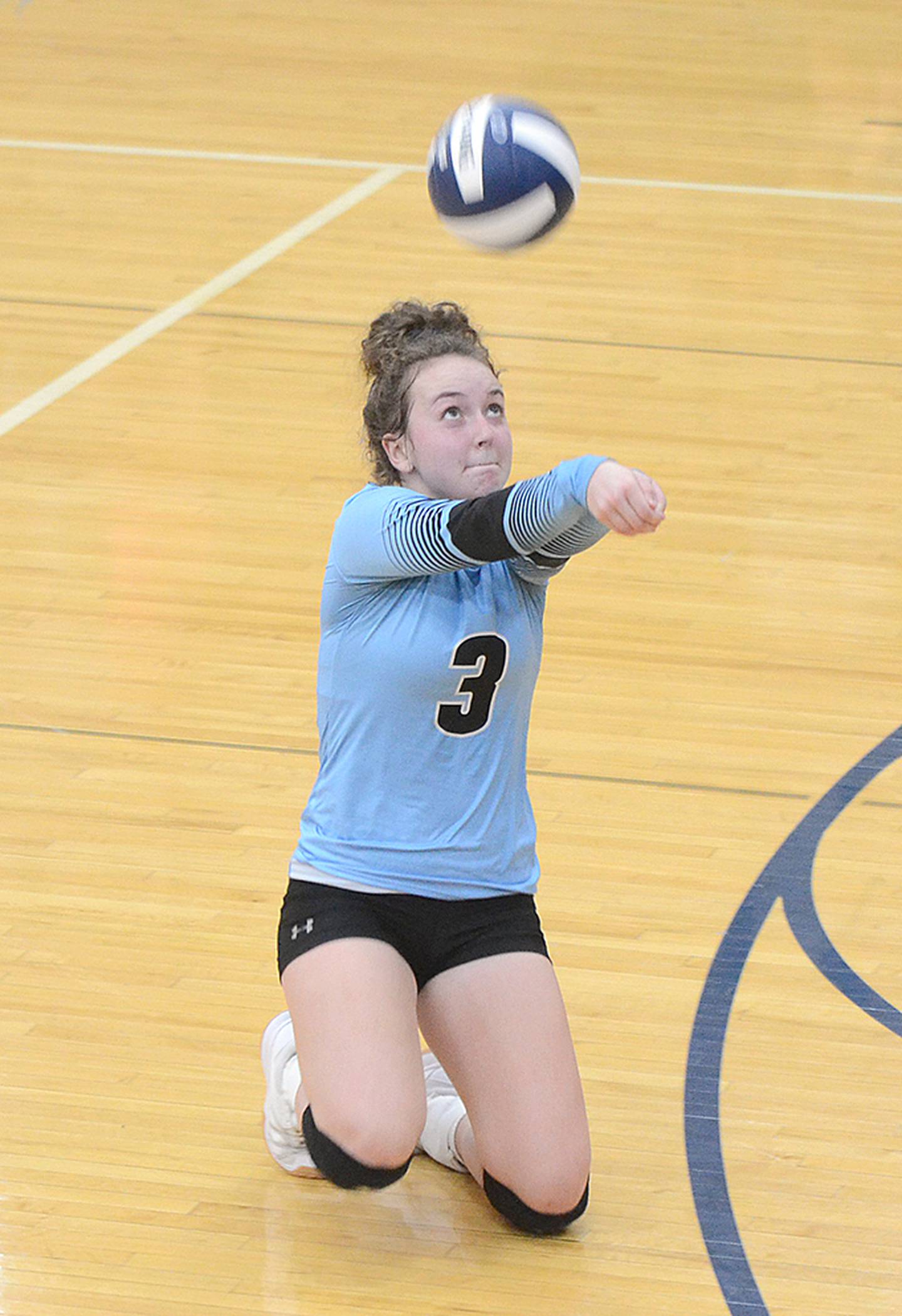 Digs — MA: Maddie Stewart 12, Adalyn Reynolds 8, Olivia Huntington 6. EU: Aubrey Hansen 7, Mitchell 7, Karah Kirkland 7.
Service aces — MA: Reynolds 3, Streit 3, Stewart 2, Ruggles 2, Huntington 1. EU: Hansen 2, Raney 1.