DIAGONAL — Devotion to the community's school, and more specifically the sport of basketball, is part of the fabric of Diagonal's history.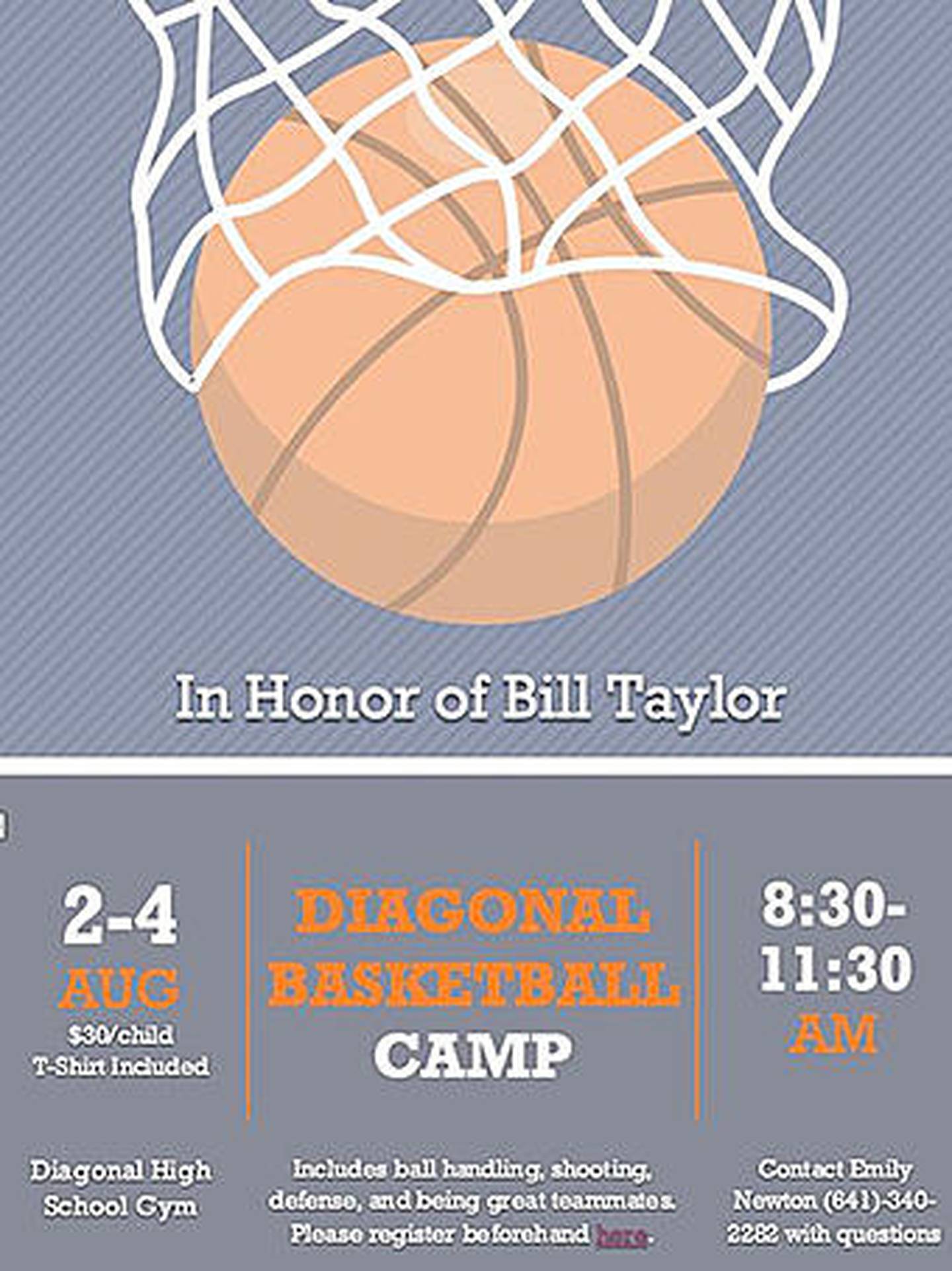 Diagonal High School graduate Emily Newton, a junior this fall at Buena Vista University, where she is a member of the women's basketball team, has organized a special event in the school gymnasium this week that touches on those sacred traditions.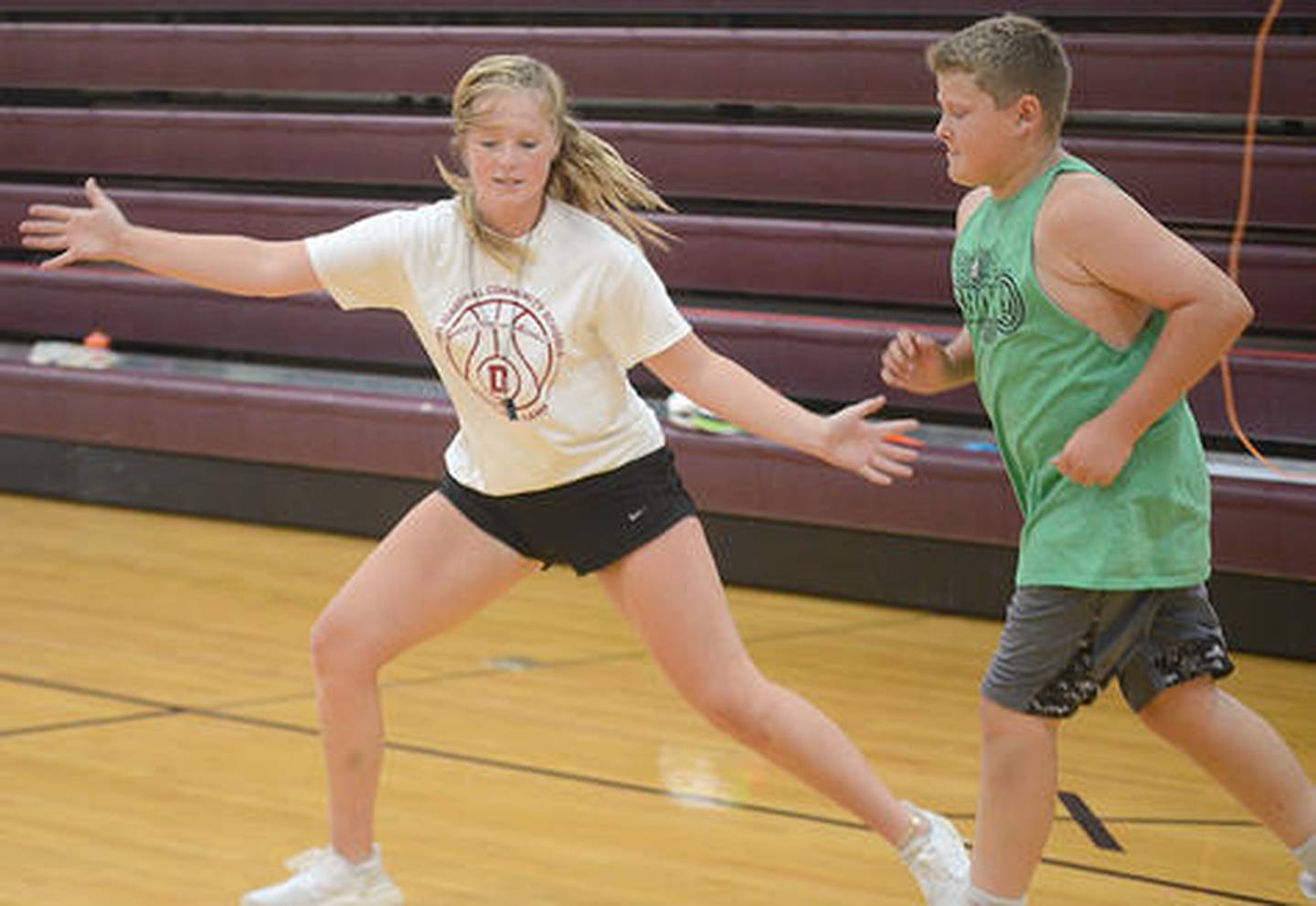 Newton is directing a youth summer basketball camp that concludes today (Wednesday) involving nearly 40 children in grades 3-8. The flyer circulated prior to the event stated that the camp was in honor of Bill Taylor, 1982 Diagonal graduate and standout basketball player who went on to become head basketball coach at Southwestern Community College.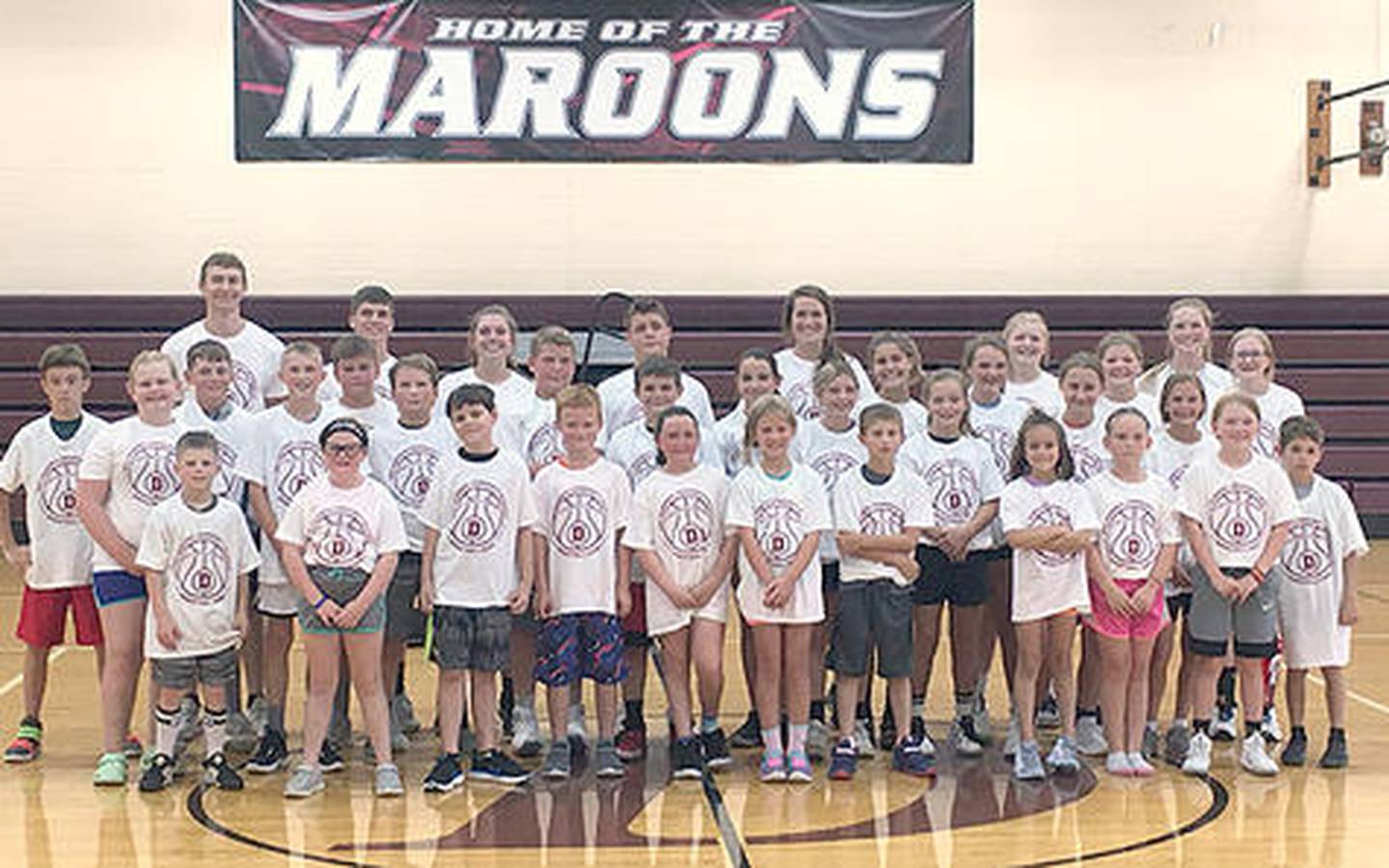 Taylor was vice president of instruction at SWCC at the time of his death in 2019. He led many youth basketball camps throughout the area for many years, often volunteering his time to work with any families who requested his guidance in the sport.
The camp flyer also stated that the sessions would emphasize the fundamental skills of ball handling, shooting, defense and being a good teammate, which were hallmark features of Taylor's camp instruction over the years.
Newton and Taylor's daughter, Jenna, are currently women's basketball players in the American Rivers Conference for Buena Vista University and Simpson College, respectively. Jenna's brother Colby, a 2013 Creston graduate, became Central College's all-time leading scorer with 1,856 points and played two years of professional basketball in Spain. He is currently employed by Principal Financial Group in Dies Moines.
As Tuesday's camp session ended, featuring Colby Taylor as a guest instructor on his father's birthday, Newton said the idea of holding the camp was both to provide local youths an opportunity, as well as honor a special graduate in Bill Taylor. She talked about her own roots that were tied to camps organized by coaches such as current Diagonal High School Principal Larry McNutt, who was boys basketball coach at Diagonal at the time.
"It was mentioned that we don't have a summer camp in Diagonal right now," Newton said. "I always attended a camp with Colby's sister Jenna, probably in fourth or fifth grade. Larry McNutt and a couple of the other coaches at the time put it on, and I had an absolute blast. I wanted to make sure these kids got those same kind of experiences and opportunities that I did."
Newton first approached Jenna Taylor about the possibility of collaborating in presenting this week's camp, but she is beginning an accounting internship in Des Moines associated with her career plans after finishing one last basketball season at Simpson College. However, Colby said he could be available to help out.
"I think it's awesome," Colby Taylor said. "I grew up in Creston, but I know that my father loved Diagonal and we never broke ties with the community. I know he loved the idea that the school was still here and everything. I thought maybe I could take at least a half day off and try to be involved. When I saw the camp flyer and some of the stuff about fundamentals, that's amazing because those are the things that he loved about the game."
Newton also praised the collaboration efforts of Southwestern Community College, where Bill Taylor was employed for many years. SWCC donated water bottles to all camp participants and provided prizes for award winners on the final day of camp.
The camp concluded Wednesday morning with current Diagonal High School players assisting Newton in working with the 38 young participants.