In a game that resembled a district tournament showdown rather than the season's opening week, Nodaway Valley came away with an eight-inning, 3-2 victory over Creston in the Panther baseball team's home opener Thursday night.
It was a sparkling pit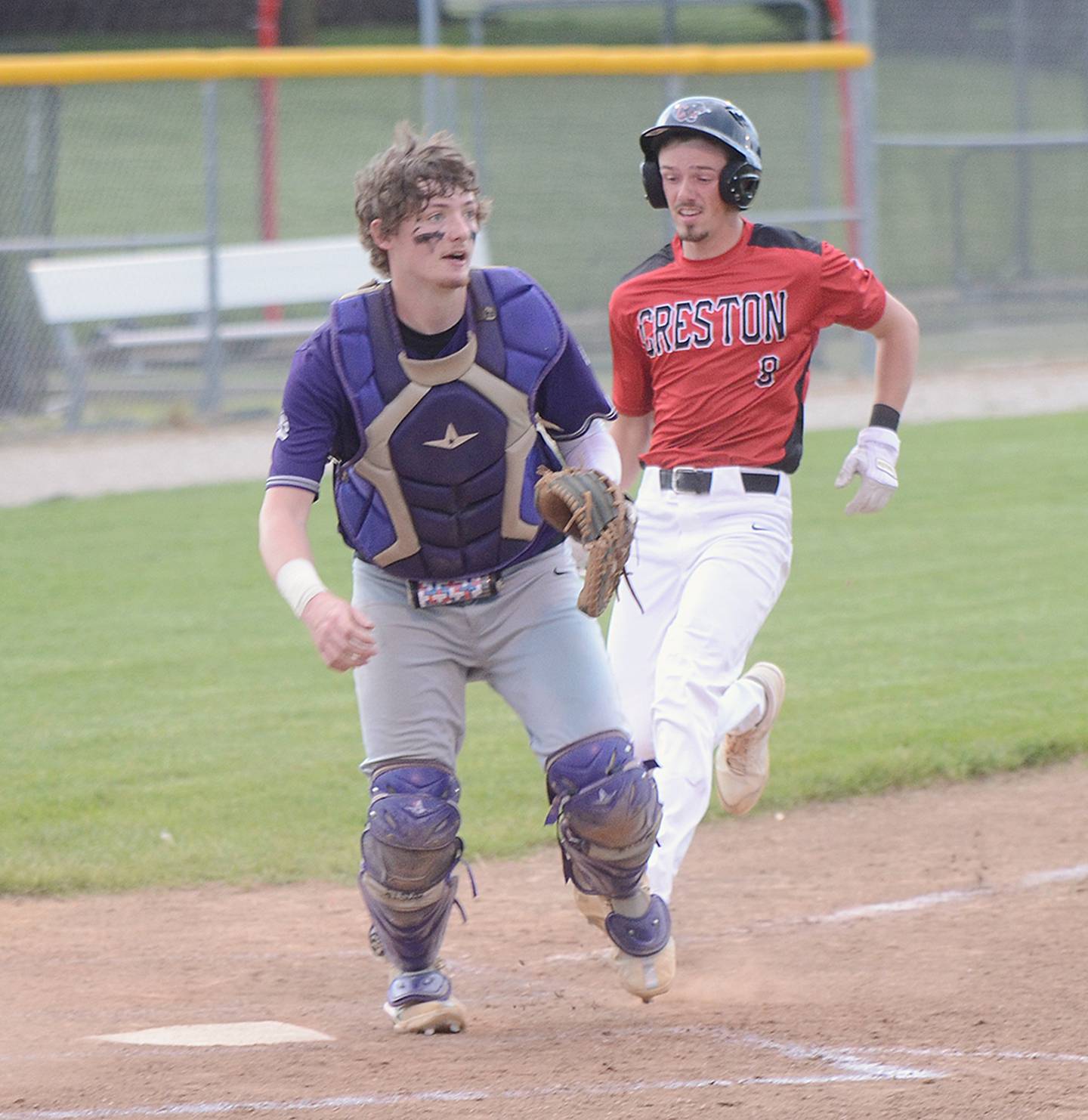 ching display by both teams as Wolverine senior ace Caelen DeVault and Panther sophomore Dylan Hoepker kept both offenses in check most of the night.
Tyson Ross, one of two Orient-Macksburg players in the NV lineup in this year's sharing agreement, reached base on a bunt hit in the eighth inning. Hoepker fanned NV leadoff batter Mathew Weber for the second out, but he hit his pitch count limit with 111 on the night and gave way to freshman Parker Varner, who was playing third base.
Ross stole second base and scored on Boston DeVault's ground single to the backhand side of Hoepker, who moved to shortstop with Cael Turner spelling Varner at third. Boston DeVault was brought in to relieve Caelen DeVault in the sixth inning and picked up the pitching win.
In 5 1/3 innings, Caelen DeVault struck out 11 with three walks while allowing four hits. Boston DeVault tossed 2 2/3 innings with five strikeouts, two walks and two hits allowed.
In his first varsity start on the mound, Hoepker was just as impressive. He went 7 2/3 innings with 13 strikeouts, four walks and two hits allowed. Varner gave up a hit and recorded an out in his brief appearance.
"He hit his pitch limit and had to come out, but that was a great start for Dylan," Creston coach Brandon Phipps said. "Our defense was there. Now we just have to put both sides of the game together. Sixteen strikeouts is too much. We've scored four runs in two games and that doesn't cut it, even if we are facing other teams' best guys right now. We just need more at bats, seeing that velocity and getting our timing down."
The Panthers had six hits, including a double by catcher Kyle Strider. Hitting singles were Turner, Gannon Greenwalt, Hoepker, Conner Wiley and Gavin Millslagle. Playing right field, Millslagle ended the NV fourth inning by throwing out a batter on a one-hopper to shallow right.
The Panthers were without four players for various reasons Thursday night. Senior Avery Fuller was playing in a band concert at CCHS, senior Gage Skarda had wisdom teeth removed this week, and sophomores McCoy Haines and Jack Walter are members of the Panther soccer team that lost in substate play at ADM Thursday.
Nodaway Valley won the game with only three total hits. Dax Kintigh had an RBI double in the first inning. Caelen DeVault drove in a run on a groundout.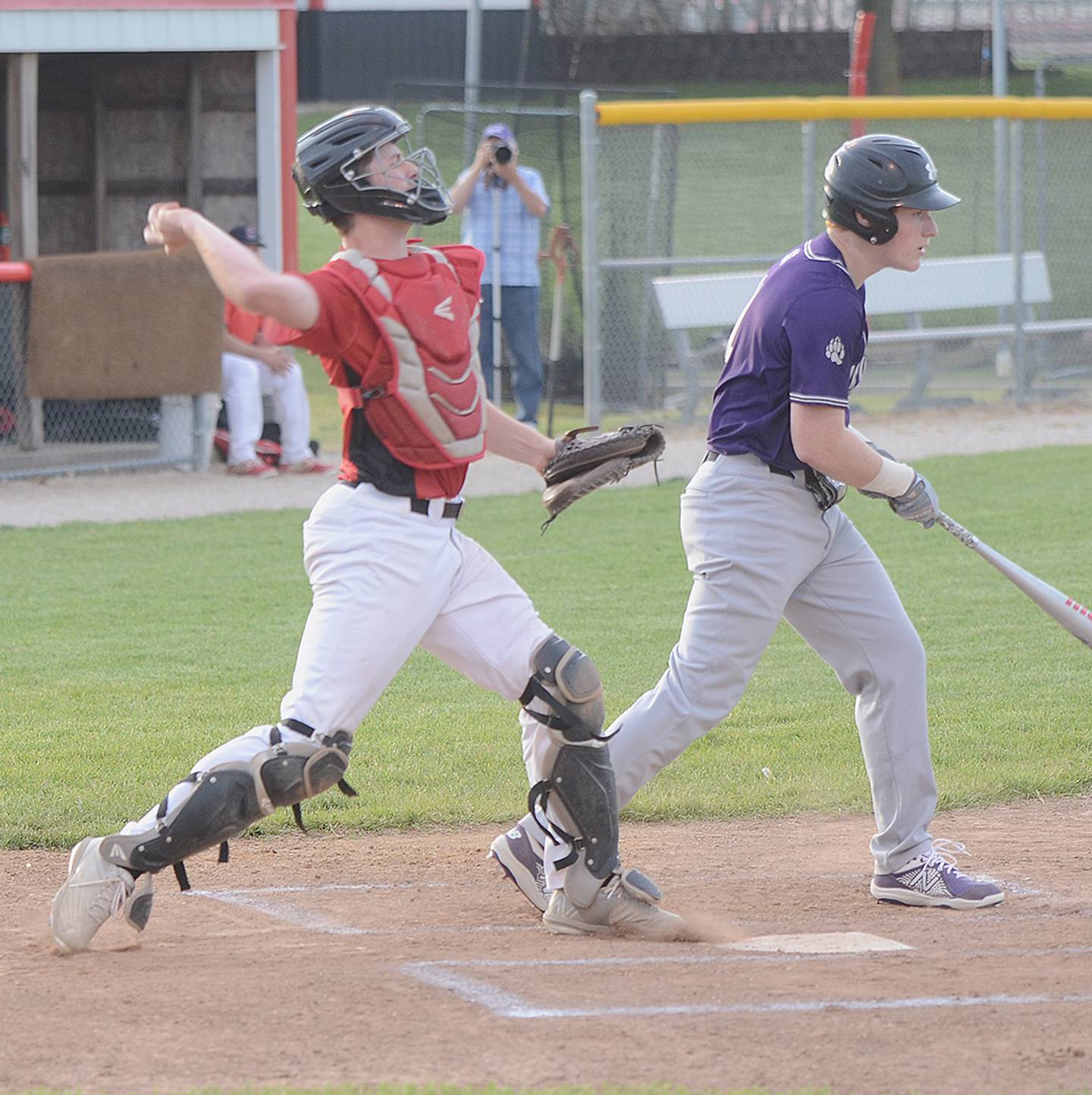 "Their pitcher was around the zone and we weren't squaring things up enough tonight," Nodaway Valley coach Dan Jameson said. "With only one game this week, we could afford to throw both Caelen and Boston and they did a good job."
Creston won the JV game 17-1. Quinten Fuller pitched the victory and had two hits. Tanner Klejch hit a double.
The Panthers play at fourth-ranked Winterset tonight in a game that was rained out earlier in the week. Nodaway Valley begins a four-game week on Tuesday against Greene County.