Just days post election, Senate Democrats moved on a bill to provide federal protection for same-sex and interracial marriages.
The Respect for Marriage Bill passed the House of Representatives in July 267-157 with all 220 Democrats voting for along with 47 Republicans.
On Wednesday, the Senate approved the bill 53-23 with 12 Republicans joining all 50 Democrats in favor.
Though five of Iowa's six federal legislators are Republican, four voted for the bill. Sen. Chuck Grassley and Rep. Randy Feenstra, both reelected in this month's election, voted against while Sen. Joni Ernst and representatives Cindy Axne, Mariannette Miller-Meeks and Ashley Hinson voted for it.
The bill would not require any state to allow same-sex couples to marry. But it would repeal the Defense of Marriage Act, which denied federal benefits to same-sex couples.
The Respect for Marriage Bill repeals any federal provisions that define marriage as between a man and a woman and spouse as a person of the opposite sex.
It also repeals provisions that do not require states to recognize same-sex marriages from other states. This would prohibit the denial of full faith and credit or any right or claim relating to out-of-state marriages on the basis of sex, race, ethnicity or national origin.
The push to bring it up for a vote began over the summer, after Supreme Court Justice Clarence Thomas suggested in his opinion in the ruling that overturned the 50-year-old Roe v. Wade decision, which had established abortion rights, the court also "should reconsider" precedents enshrining marriage equality and access to contraception.
In a statement, Grassley said, "Interracial and same-sex marriages are not under threat, and I don't support reversing the federal recognition of these marriages. Of course I believe that all married couples should be able to continue to benefit from the same federal rights and privileges that Barbara and I have enjoyed for 68 years – regardless of their race or sexual orientation. Marriage is a contract that often leads to many other contracts, and the federal government cannot void these agreements and upend the plans that couples have relied on for years.
My vote against this bill is not about opposing the recognition of same-sex or interracial marriages; it's about defending the religious liberty enshrined in our founding documents. This legislation is simply unnecessary. No one seriously thinks Obergefell is going to be overturned so we don't need legislation. I've heard from multitudes of Iowans who are fearful of freedom of religion lawsuits."
Following the Supreme Court's ruling in 2015 requiring states to recognize same-sex marriage, Grassley said "Nobody should have their deeply-held religious beliefs trampled by their government. Although the decision is the law of the land, at least for now, history has taught us that a cultural debate like this one will not be settled with this ruling. I expect we will be debating marriage for years to come."
While Ernst had a similar reaction, her decision changed over the years. "I am disappointed by the Supreme Court's decision and its failure to recognize the freedom of our states to make their own decisions about their respective marriage laws," she said in 2015. "While it is my personal belief that marriage is between one man and one woman, I maintain that this is an issue best handled at the state level."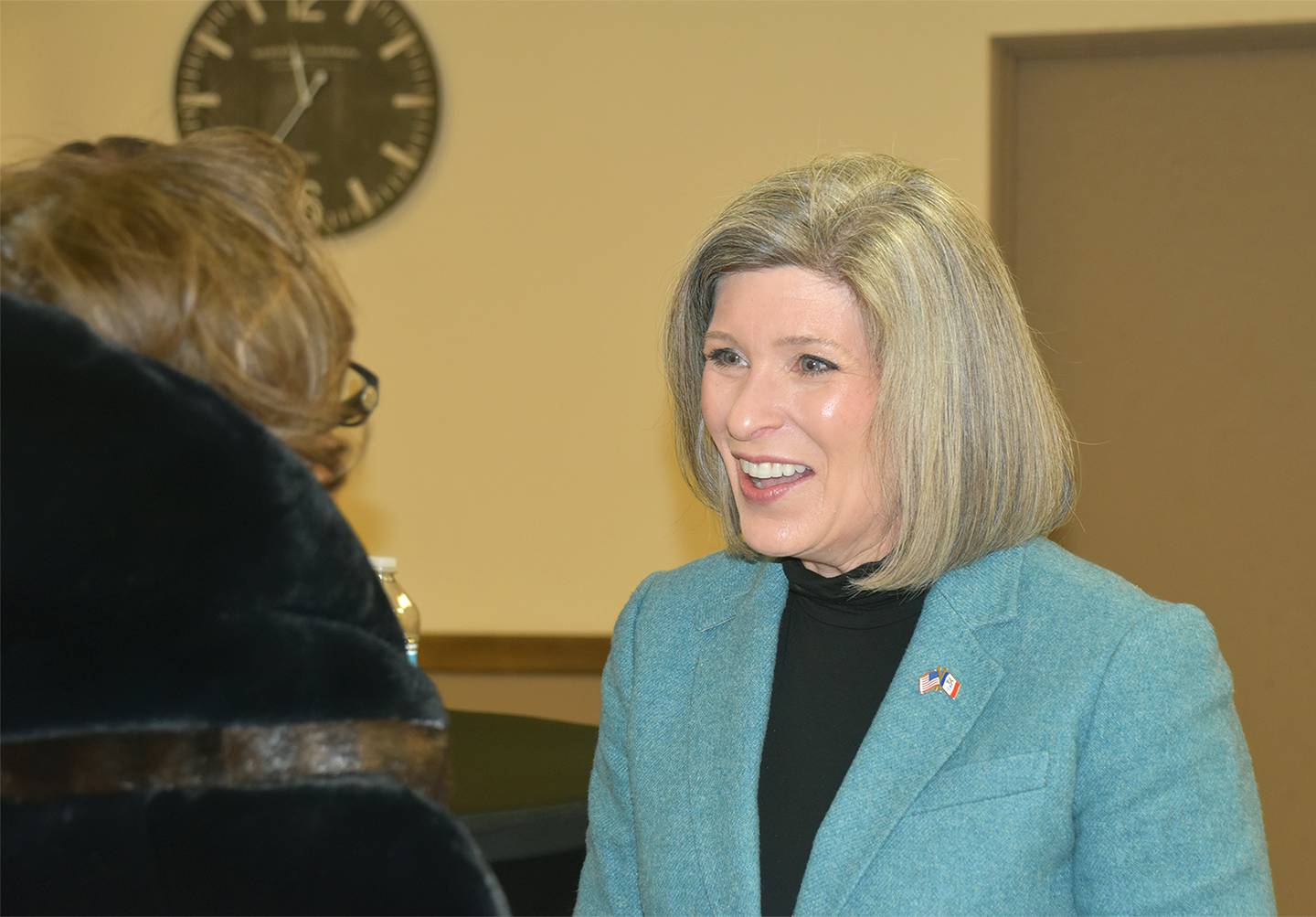 Before the bill came to a vote, Ernst said she was open-minded about voting for it depending on the content and verbiage of the bill. In the end, she joined Republicans Cynthia Lummis, Roy Blunt, Shelley Moore Capito, Lisa Murkowski, Rob Portman, Dan Sullivan, Thom Tillis, Todd Young, Susan Collins and Mitt Romney in supporting the legislation.
In her July vote for the bill, Hinson said, "I voted for the Respect for Marriage Act, legislation that respects and maintains settled law. Now, Democrats need to focus on policies that will help families: lowering costs for groceries and gas, securing our border to keep our communities safe and getting our economy working again."
This legislation comes just before Republicans officially take control of the House, setting the stage for two years of divided government.
A red wave swept through Iowa, pushing out Democratic law-makers at every level. Zach Nunn will take over for Axne in January after a narrow victory in District 3.