When picturing a Girl Scout, many people picture a little 7-year-old romping from door to door to sell cookies. Makenzi Martwick is proud to be more than that.
Makenzi, a senior at Creston Community High School, will be the first Girl Scout from Creston to graduate from the Girl Scout program in many years.
Makenzi first got involved in Girl Scouts in the first grade, according to her mother Traci.
"I got her into Girl Scouts because I was a Girl Scout when I was younger and I thought it would be good for her," Traci said. "A lady in Lorimor started the Daisies, so I started her in that. Audrey [Wright] and I took over seven or eight years ago."
Makenzi said she continued with the Girl Scouts because of the environment it produced.
"The environment was really nice," Makenzi said. We knew each other and we were able to talk about certain things. If it was a big group, we wouldn't get to, but we're a smaller group."
As a senior, Makenzi is an Ambassador Girl Scout. Her time is often spent with the five other Girl Scouts in her group, with whom she has grown close. In fact, her favorite parts of Girl Scouts are the friends she made.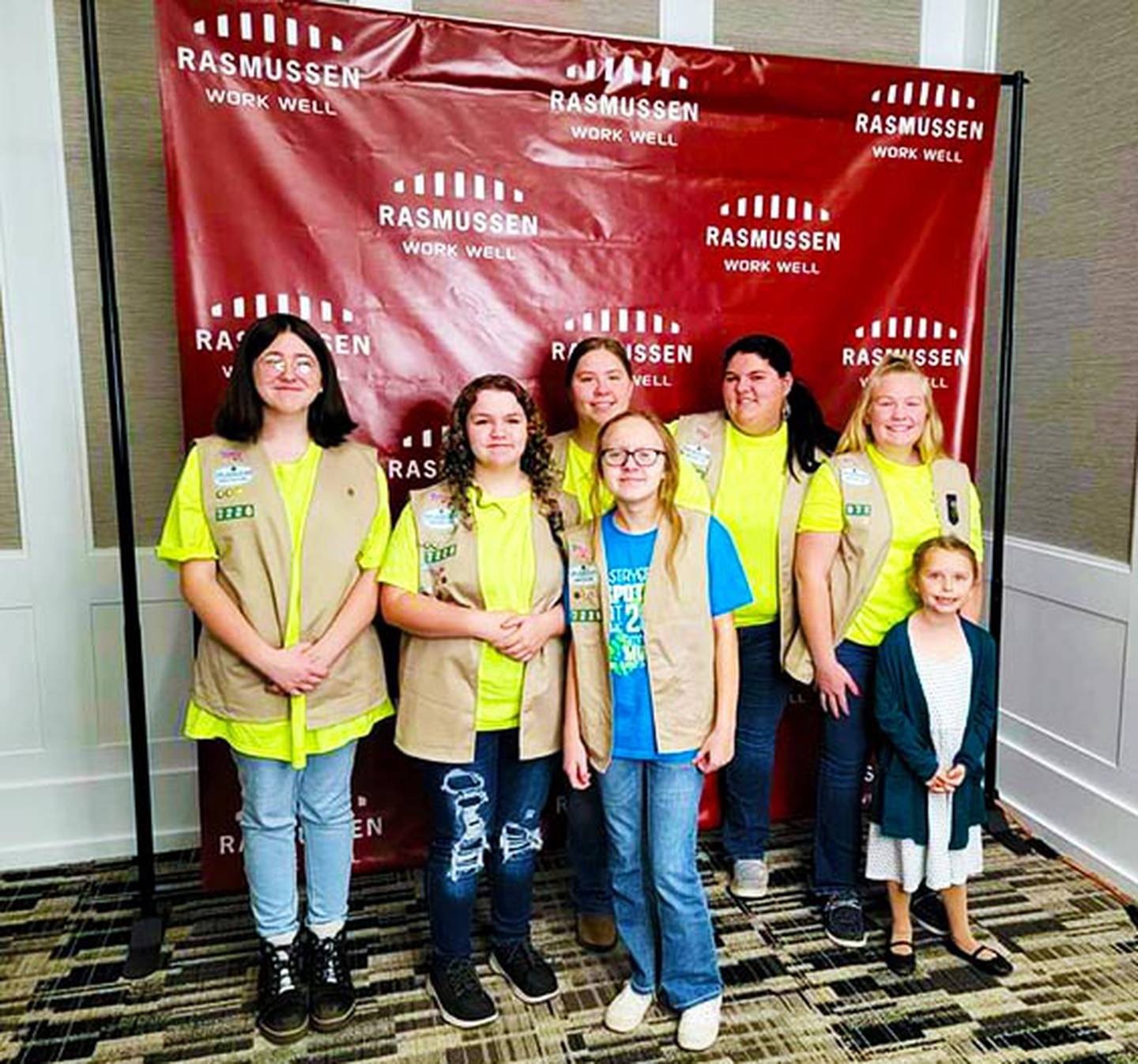 "The girls and the experiences that we've had... We've all bonded together and just have really fun times, especially at camps, " Makenzi said. "We'll joke around and laugh and it's really nice."
Aside from friends, Makenzi said she's learned some important skills through her time as a Girl Scout.
"I'm able to learn some valuable skills like money management, social skills, leaderships roles," Makenzi said.
Her mother agreed, saying the classic Girl Scout cookies program brings the girls a lot of life lessons.
"That's one thing, cookies have really helped them get talking with customers and dealing with the money and everything," Traci said.
Makenzi explained that, as an Ambassador, she has more responsibilities.
"You're more in charge, able to put more of your personal stuff into it," Makenzi said. You can make judgments like you think would be best for the whole group and the other girls don't get as much of a say since they are younger."
Her mother shared that the older girls have been working a lot with the younger girls.
"She's an ambassador and the other girl's a senior," Traci said. "They partnered them together to have a Brownie group, so they have three little girls that they're in charge of to find activities and earning badges."
Makenzi's work in Girl Scouts has helped lead her toward her future career.
"I want to be an early childhood education teacher, so basically like a preschool teacher," Makenzi said. "I'm going to go to SWCC first for two years and then transfer to a four-year."
In addition to her high school graduation, Makenzi is looking forward to her graduation from Girl Scouts.
"It feels really nice, since I'm the first one to ever do that in a really long time. It's really special," Makenzi said.
Her mother reiterated this sentiment.
"I don't even know when the last time was," Traci said. "Not since I've been in Creston. I don't think anyone actually graduated from Girl Scouts, they always dropped out before. They never made it that long."
Makenzi's graduation will be celebrated on April 15 at the Circle of Excellence, an annual spring celebration hosted by the Girls Scouts of Greater Iowa.