On Saturday, Senators Tom Shipley and Amy Sinclair and Representative Devon Wood met with Union County constituents for the March edition of Legislative Coffee.
In his opening statment, Shipley referred to a number of bills he has introduced dealing with railroads and railroad safety. While there's only so much the state can do, Shipley said that he's pushing as far as he can for railroad legislation.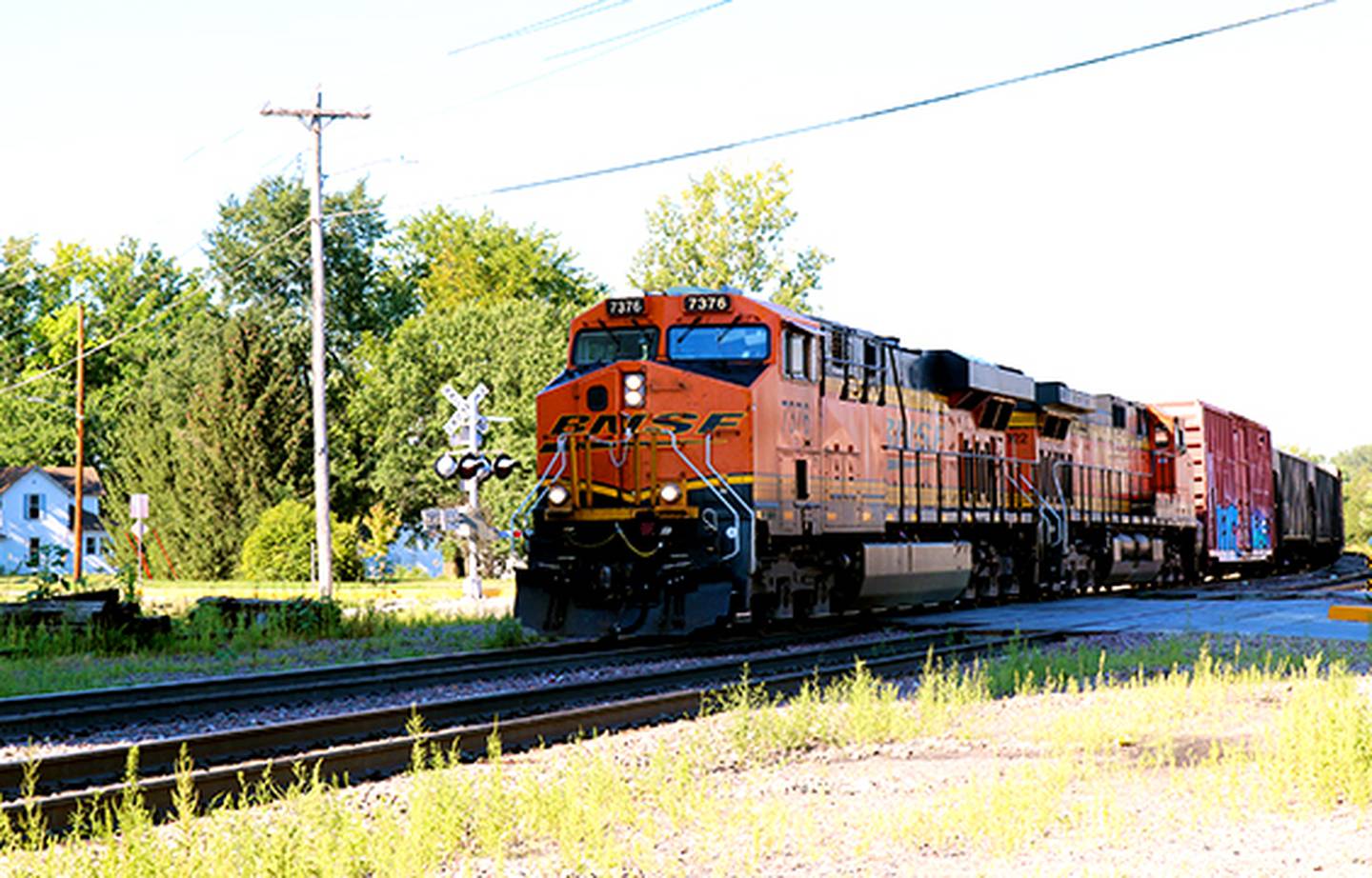 "I discovered there were a number of things that states can do to regulate railroad activity and behavior," Shipley said. "Most of it's the federal government, but there were a few things, and so I put a bill out on each and every one of them."
One of the 11 bills Shipley has introduced is Senate File 184, which states, "A railway corporation shall not operate, or permit to be operated, any freight or work railroad train that exceeds 8,500 feet in length on any part of a railroad." Shipley said this bill would be beneficial to small towns in Iowa.
"Blocked crossings are huge," he said. "We've got access to get through Creston. If this [South Elm St.] is blocked, we can go around. Not everybody has that."
These bills seemed to have grabbed the attention of the railroad industry, as Shipley said that on March 8, "we had representatives from all the railroads in Iowa come to the meeting ... to address the issues."
In addition to rail, there were a number of questions on what the state government was doing to help stimulate economic growth, especially in smaller businesses. The legislators initially focused on general economic growth.
"What we're doing with the property tax, we view as economic growth," Sinclair said. "We view making Iowa's tax climate more friendly to business a way for economic development."
Sinclair said she wants to work on streamlining the property tax system in order to make it easier to understand.
"I understand property taxes and how those levies work, and it's a complicated, convoluted system," Sinclair said. "The average person can't pick up their tax bill and even know what they're looking at. It needs to be streamlined, we need to have a conversation about what all those levies mean, we need to make sure we're using objective standards on how to levy those property taxes and we need to put some guard rails in place so that, just because your assessment goes up 20%, your property taxes don't also go up 20%."
When asked to specify what is being done for small businesses, Sinclair said there were too many to explain.
"There are a hundred things as far as small businesses are going," Sinclair said. "Most of our small businesses are LLCs and most of the individual income taxes that are phasing in over the course of the next few years will go to that economic vitality and viability of individuals who own small businesses."
One of the final topics discussed involved a variety of bills that have been called "anti-LGBT." When asked the question, "Why are there so many anti-LGBT bills being passed right now," Sinclair and Wood pushed against this thought.
"I don't think there's a single anti-LGBT bill," Sinclair said. "These are minor children and parents have a legal and moral obligation to raise their minor children and have the right to make the decision on issues. There's nothing anti-LGBTQ here, there's pro-parent and pro-parenting."
Wood agreed with this sentiment.
"I don't think there's any bills out there that are targeting a subsection of children more than another or at all," she said. "We can't talk to them without parental consent about certain issues, whether they're at the doctor, whether they're in the court system, whether they're in our schools."
The next Legislative Coffee will be at 8 a.m. on Saturday, April 15 in the Congregate Mealsite in the Restored Depot in Uptown Creston.