Jane Briley
Creston Historical Commission
This is the third of our series of contractors who constructed the buildings of our past, present, and hopeful our future. Some of these buildings are gone but many mentioned in our articles are still in Creston and the surrounding communities. The Creston Historic Preservation Commission hope to educate you about our architectural history.
Charles Conrad Young was born in St. Joseph, Missouri, on the April 8, 1866, to Peter Young of Bavaria and Louise Tieroff of Germany. Charles became a bricklayer and contractor and was living in Washington, Buchanan County, Missouri, when he married Selma Demske in 1890. They continued living in Washington, Buchanan County, Missouri, until after 1900. Charles and his wife, Selma, had children, Ervin born April 1891, Helena born February 1893, Selma born January 1896 and Carl born December 1899. According to 1900 Federal Census of Washington, Buchanan County, Missouri, Charles C. Young at that time was a building contractor and was listed as being an employer, otherwise he owned his own company.
Sometime between 1900 and 1905 they moved to Creston where they had one more son, Theodore. Theodore was born in 1905 in Creston and the 1905 Census of Iowa listed the family's residence at the northwest corner of Adair and Stone streets. In the Brick and Mason in 1907, C.C. Young received the contract to build a laundry building for Black, the laundryman in Creston. This laundry was located at 501 West Adams St. and the proprietor of Creston Steam Laundry was Moses F. Black.
The 1910 Federal Census of Maryville, Nodaway County, Missouri, list them as living on North Maier Street, Ward 2 in Maryville. Selma must have been born in Missouri where Bernice was born in 1912. Even though the family was living in Maryville, in 1911, Charles C Young was the building contractor who completed a façade change on the Mallory Block in Creston which included 201 W. Adams St. and the building at 203-205 W. Adams St. or the location of the First National Bank and two store fronts west of the bank that were a drug store and a jewelry store at the time. Charles C. Young's specialty was brick and stone or a brick/stone mason.
In 1913, according to the Creston City Directory, the family was back in Creston again and living at 613 West Adams St. The American Contractor in 1913, announced that C.C. Young had received the contract to build a printing building in Fontanelle. A company called the Creston Hotel Company was formed by several businessmen in Creston in 1913. The R.L. Polk & Co.'s Directory for Iowa in 1914 lists Charles C. Young as Vice President of the Creston Hotel Company. Businessmen of the company went to work on the remodeling of an existing hotel in town and planned a new hotel for the downtown. Their hopes were to draw more people to visit Creston. The planning resulted in the building of the Iowana Hotel in 1920. C.C. Young joined with O.M. Woodard both living in Creston to complete one of several contracting jobs. Western Contractor on April 25, 1913, said Young and Woodard were awarded the construction contract for a two-story fireproof school in Lorimor. In 1914, Young and Woodard were the contractors for a two-story high school in Chariton and at the same time contracted to renovate Hotel Summit for Creston Realty Company in Creston. This was a $9 million project, the one that Charles had worked so hard for as a member of the Creston Hotel Company. In the Construction News, April 25, 1915, it was announced that Young & Woodard would be the contractors to build a 28 ft x 120 ft warehouse on West Adams.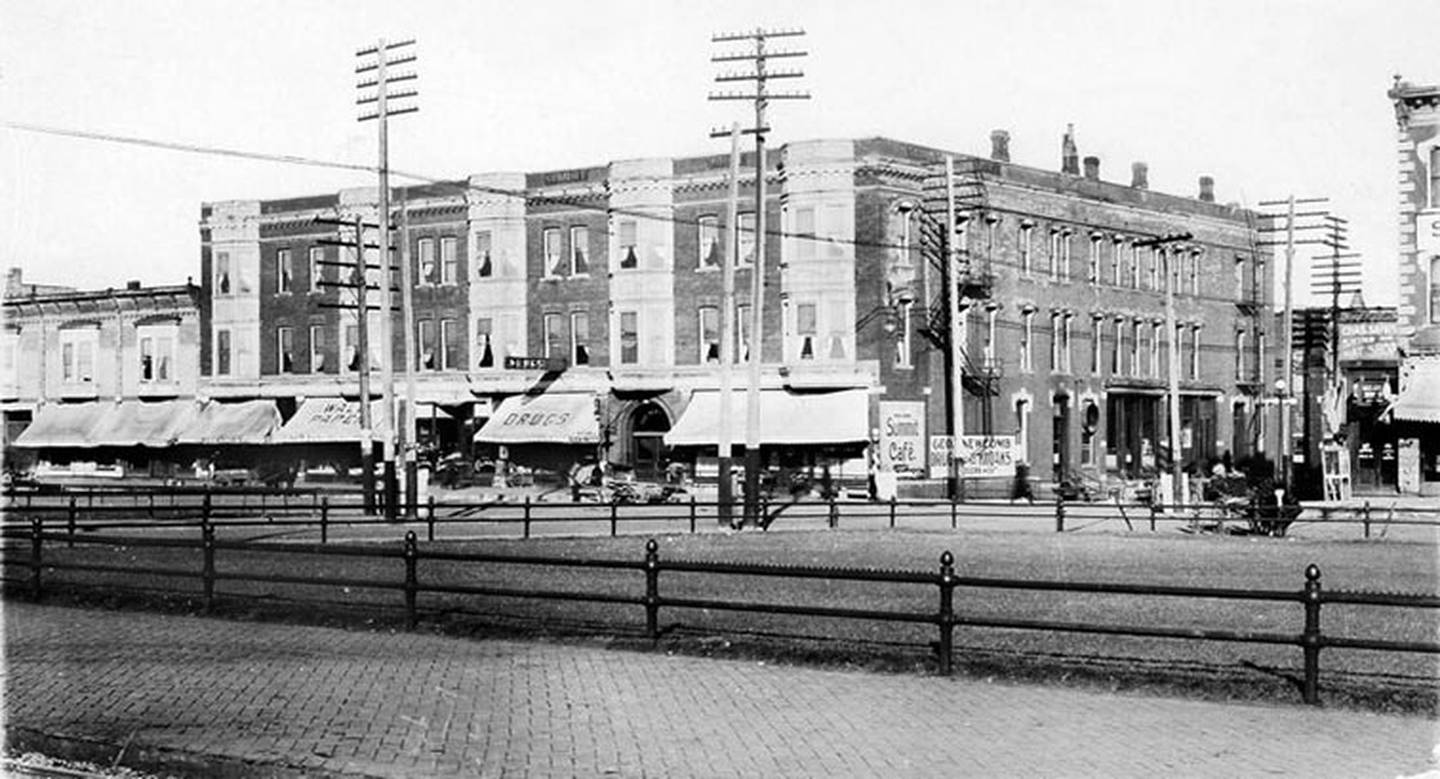 in Creston. It would be used by a wholesale grocery. According to the 1915 Iowa Census, the Young family had lived in Iowa 14 years. They must have ignored the short time they lived in Missouri between Theodore and Bernice's birth. They continued living in Creston until after 1917. According to the 1920 U.S. Federal Census the family had moved to 436 Second Ave., Casper, Natrona County, Wyoming, where Charles continued as a building contractor. In 1926, he traveled to Key West in Florida. One other contractor, Bert Hintz, had a construction company in Florida and did considerable work in Key West. Since Charles Young went alone to Key West in 1926. It is possible he did some work in that area as well or teamed up with his old competitor, Bert Hintz. In 1930, Charles C. and Selma Young moved to California living with their daughter, Selma in Los Angelos, Los Angelos County, California. Charles was still listed as a building contractor. He later lived in San Gabriel, Los Angelos County, California, where he died on Nov. 25, 1936, and was buried in Ashland Cemetery in St. Joseph, Missouri, in November 1936. This is another contractor living in Creston who made his mark to build southwest Iowa.