Dennis Carter may have been the example of what he explaining Tuesday during the 83rd annual Creston Chamber of Commerce annual meeting.
After being named the chamber's Creston Citizen of the Year, he told the audience at the Eagles Club what it feels like for his efforts.
"It's hard to know if what you do is important to anyone else," he said.
Carter was given the award for his decades of being involved in the Creston business community including insurance and real estate. He was also noted for his volunteer efforts through the Creston Kiwanis Club and First United Methodist Church.
And he admitted there are people who were recognizing him and he didn't even know. He said there were people on Facebook who were acknowledging him for his service.
"It is something nice," he said.
Citizen of the year was one of three awards presented. Creston High senior Sydney Strunk was named student of the year. Creston High Future Business Leaders of America (FBLA) advisor Shannon Smith explained why Strunk deserved the honor in her nomination form.
"Leadership opportunities are something that Sydney enjoys getting involved in. Sydney has gone through the Lead Union County youth program which has helped her throughout her leadership roles," Smith said. "Sydney has also been a huge asset to Future Business Leaders of America. She has been a three-time officer, which included the challenging year of having all events virtual in 2020-2021 school year."
Strunk is only the second member from Creston to earn a state-wide officer position in FBLA.
Union County's chapter of Sleep in Heavenly Peace was named volunteer group of the year.
The organization started in 2012 when a man from Idaho made a bed for someone sleeping on the floor for C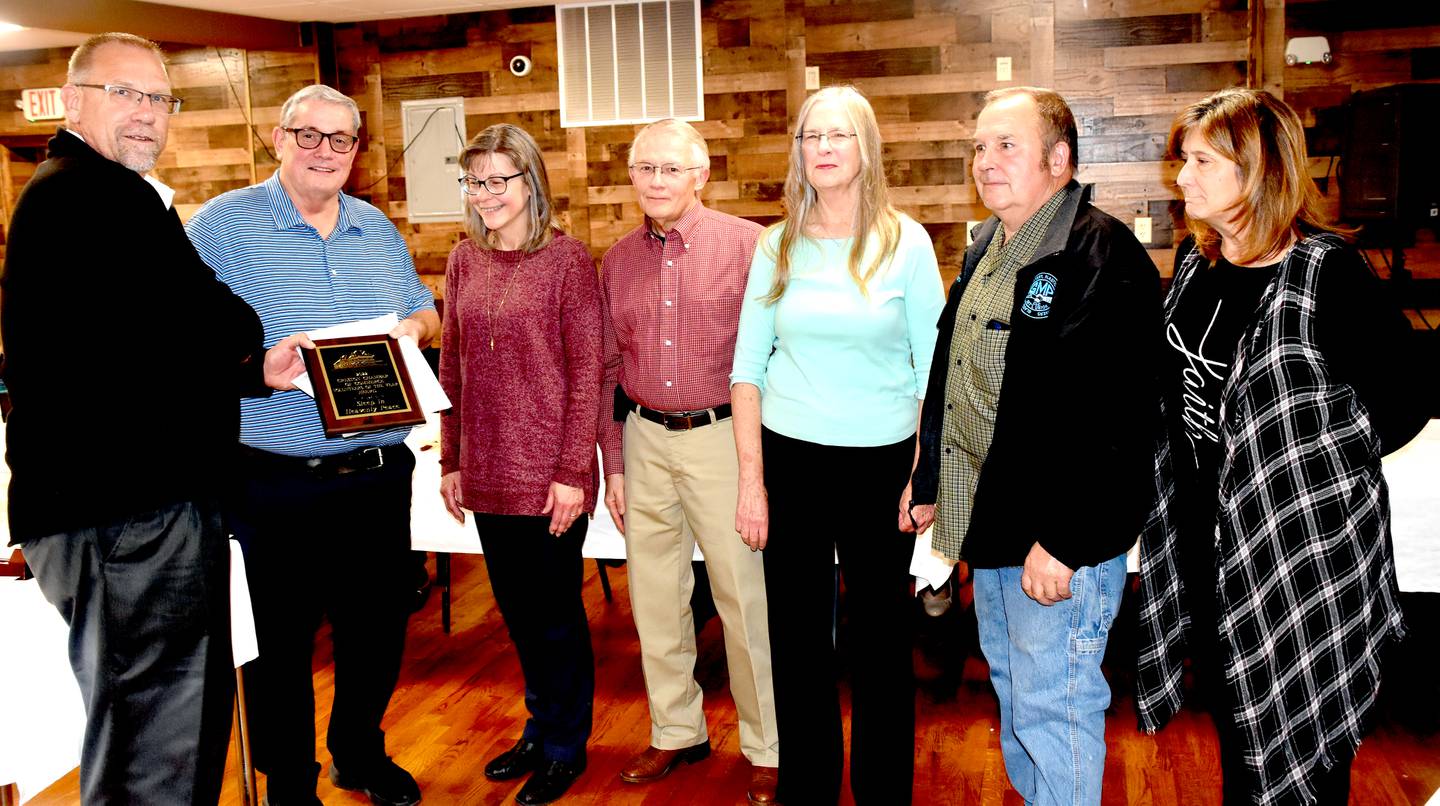 hristmas and decided to keep making beds.
Union County's organization made its start in March 2021. Since then, the organization has delivered 97 beds to children in need. "To date, we've built 170 beds," Union County organizer John Walsh said last week. "Forty are in Ringgold County and they've already delivered 15 of them."
Tuesday, Walsh took a moment to thank the many area organizations and individuals who volunteered their own time to the local chapter.
Hundreds of volunteers have helped to build beds, deliver beds, donate bedding, donate funds, make quilts and more. "I feel honored we were chosen, but it's a reflection of the community being willing to volunteer and help out where there is a need," Walsh said last week. "We had to get it going and we got it going, but the community had an incredible effort to keep us going."
In addition to his wife, Donna, there are many families who have been involved since the beginning. Steve and Jean Kinyon, Joe and Tammy Ross, Randy and Deb Goerndt, Jim and Rhonda McIntosh and Stacy and April Moore are just a few of the many volunteers.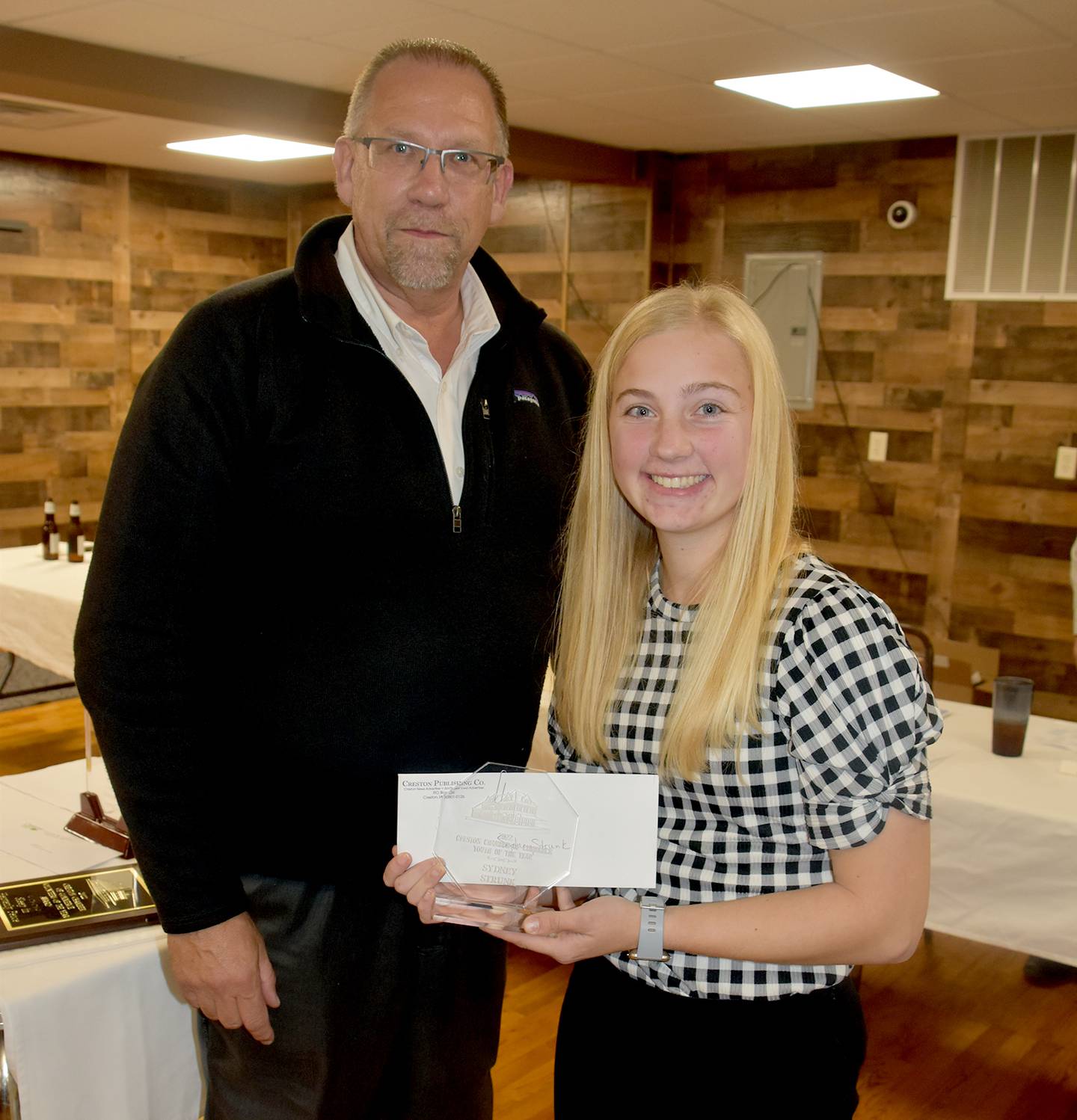 Creston Mayor Gabe Carroll highlighted some of the city's activities during the past year including action on the 10-year tax abatement for residential properties. The multi-residential housing under construction on West Adams is taking advantage of that.
Carroll said the city is still working on the rental inspection program. He was pleased with the response to the Fiesta on Maple event held this fall. Those in attendance were shown various Hispanic culture.
Officers and board members for 2023 were approved as follows:
President, Darin Goins; First Vice President, Bruce Pearson; Second Vice President, Danna Buls; Treasurer, Adam Snodgrass; Past President, Karen Berry.
Board members who were approved for three-year terms were: Lesa Downing, Jessica Duncan, Brian Davis, John Gravlin, Sandy Harris, Drey Lybarger, Kyle Shaffer, Gabrriela Tercero.
Retiring board members were Callie Anderson, Dan King, Taylor McClellan, Kayla Hoffman, Chris Lane and Amy Perkins.
Goins said Berry was a "great president" and is honored to follow her.
Berry credited the efforts to chamber Executive Director Ellen Gerharz.
"If you were not on the board or at a meeting, you don't know how much she put in after hours."