On Sept. 10, 1917, Iowa's Company C was sent to Camp Mills in New Jersey along with the the rest of the 168th Regiment. It was here that Colonel Douglas McArthur assembled and named the 42nd Division the "Rainbow Division" because it was composed of units from 26 states.
Jane Briley of the Historical Preservation Committee, joined the Rainbow Park Restoration Foundation to share the history of the division Friday evening at Rainbow Park. They featured stories about Creston men who served in Company C. The information provided was researched and written by Briley.
In one of the most brutal weeks for the Rainbow Division, more than 1,500 casualties were listed during the advance of 25 kilometers. Many of the 168th were killed or wounded during this time in the summer of 1918 - especially those in Company C.
But they continued their advance, pushing the Germans back and advancing 20 kilometers, capturing a fortress they had been told was impenetrable. They participated in the final drive through Argonne Woods to Sedan, a distance of 25 miles. The war was won.
Of the 133 members of Company C, 14 died.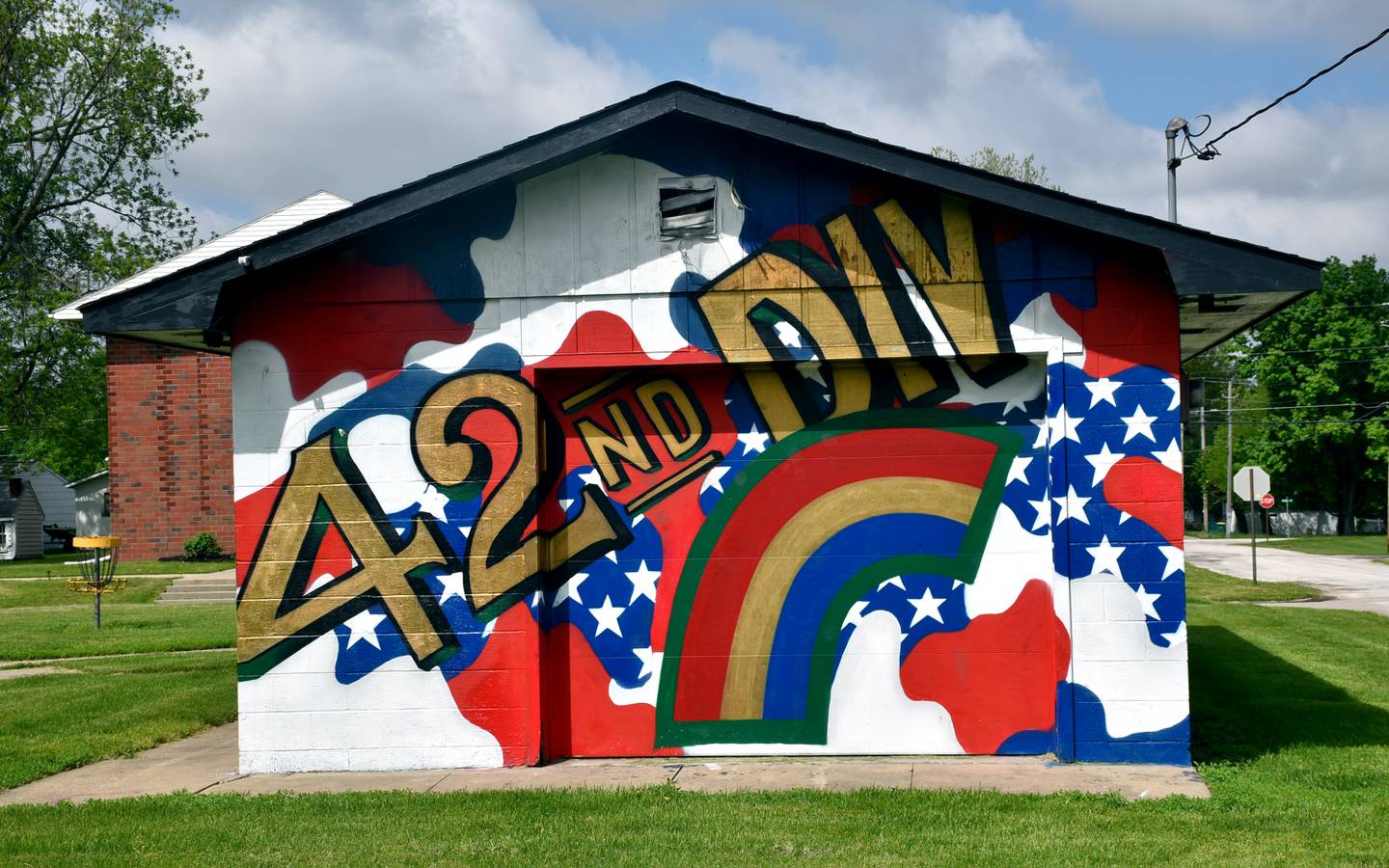 Allen R. Peterson
Allen Peterson was born on Nov. 1, 1889, in Creston. Peterson lived at 203 SW Poplar St. in Creston until he left for service in World War I. He was a Corporal in the 168th Infantry and Company C. He had enlisted in Company C when it first organized.
He had served with distinction when Company C was sent to the Mexican border. Due to Corporal Peterson's efficient service while under fire, he was transferred to the intelligence branch in his division.
He was killed at Champagne Front in France near Camp 3/5 on July 15, 1918. Corporal Peterson was on outpost duty; near barbed wire German line when a high explosive shell hit near him. Peterson and his two comrades were killed from the concussion. A comrade went out to take their mess to them the next morning and found Allen and the two soldiers on duty lying dead.
Funeral Services over the remains of Corporal Peterson were held on Sunday Sept. 18, 1921, at Rainbow Park. Services were conducted by the Masonic Lodge and by the American Legion.
John R. Jarvis
John Jarvis was born on Sept. 26, 1895, in Creston. He was living with his parents at 204 S. Sumner Ave. before his time in the Army. He was a Corporal in the 168th Infantry and Company C.
He was killed July, 28, 1918, in Chateau-Thierry, France. Corporal Jarvis was advancing with his platoon. They were in a skirmish line advancing against the German front line when he was hit by a high explosive shell and killed instantly.
His mother Mary was a Gold Star Mother since John died in service to his country during World War I. In 1930, she joined a group of Gold Star Mothers as they made a pilgrimage to visit their son's graves in France.
Eddy Hurlburt
Eddy Hurlburt was born in February 1898, in Creston. He was a private in the 168th Infantry and Company C.
Hurlburt was with Company C when they were advancing toward Sergy. They were advancing in skirmish line. He was hit in the legs by machine gun and both legs were broken. While lying waiting for the stretcher bearers to take him to the aid station, he was killed by a bursting shrapnel shell. He was cheerful in the last, asked for and was given a drink of water just before he died on July 30, 1918.
Hurlburt was buried in the Section Europe Site 2888 at Arlington National Cemetery.
Guy R. Heflin
Guy Heflin was born on March 20, 1897, in Union County. He was a machinist helper when he enlisted for the United States Army in June 1916. He was an early enlistee for Company C.
No information is available on the events of his service. Heflin was a Sergeant of Company C 168th Infantry according to the records filed in February 1919. He was discharged at Camp Dodge on May 16, 1919.
He married Veryl Allen in 1933. Following his military duties, Guy was a government bank examiner, a bank clerk, and by 1940 was the cashier for First National Bank. Guy Richard Heflin died at the age of 90 on May 4, 1987, in Des Moines.