Union County, Thayer and BNSF officials have not yet come to an agreement for the future of two railroad overpasses in eastern part of the county.
A year ago, the railroad suggested replacing the overpass on Redwood Avenue, south of U.S. Highway 34, and remove an overpass in Thayer.
"BNSF's submitted proposal to Union County is to replace the existing Redwood Avenue overpass to improve motorist traffic and increase public safety. This proposal also stipulates the removal of the 5th Avenue overpass once the work on Redwood Avenue is complete. In the proposal's current form, BNSF will pay for the construction and removal costs associated with the project. Once the Redwood Avenue overpass is complete, Union County will assume ownership and maintenance responsibilities," according to a statement last week from BNSF.
Unobstructed access to Thayer is an issue.
"Without that bridge and without that crossing it's at least six and half minutes around," said Thayer Mayor Jennifer Mitchell last year about using other roads in the area to get from U.S. Highway 34 to Thayer. Mitchell favors having some form of access into Thayer for emergency services.
"We want access to our town if the at-grade access is blocked," she said about Third Avenue.
Third Avenue is a farm-to-market road maintained by the county. Building an overpass on Third Avenue would be a challenge in multiple ways since the northbound approach to the crossing is on an incline. To meet requirements for a railroad overpass, the grade would be rather steep. The overpass would probably stretch from closer to U.S. Highway 34 and extend much farther into Thayer.
"That's a huge hill," Mitchell said.
Properties on each of the overpass would be impacted.
The county has researched an overpass Fourth Avenue in Thayer, but it would also need substantial work to extend the street and consider the regulations knowing the difference in elevations between the tracks and the surface of the street.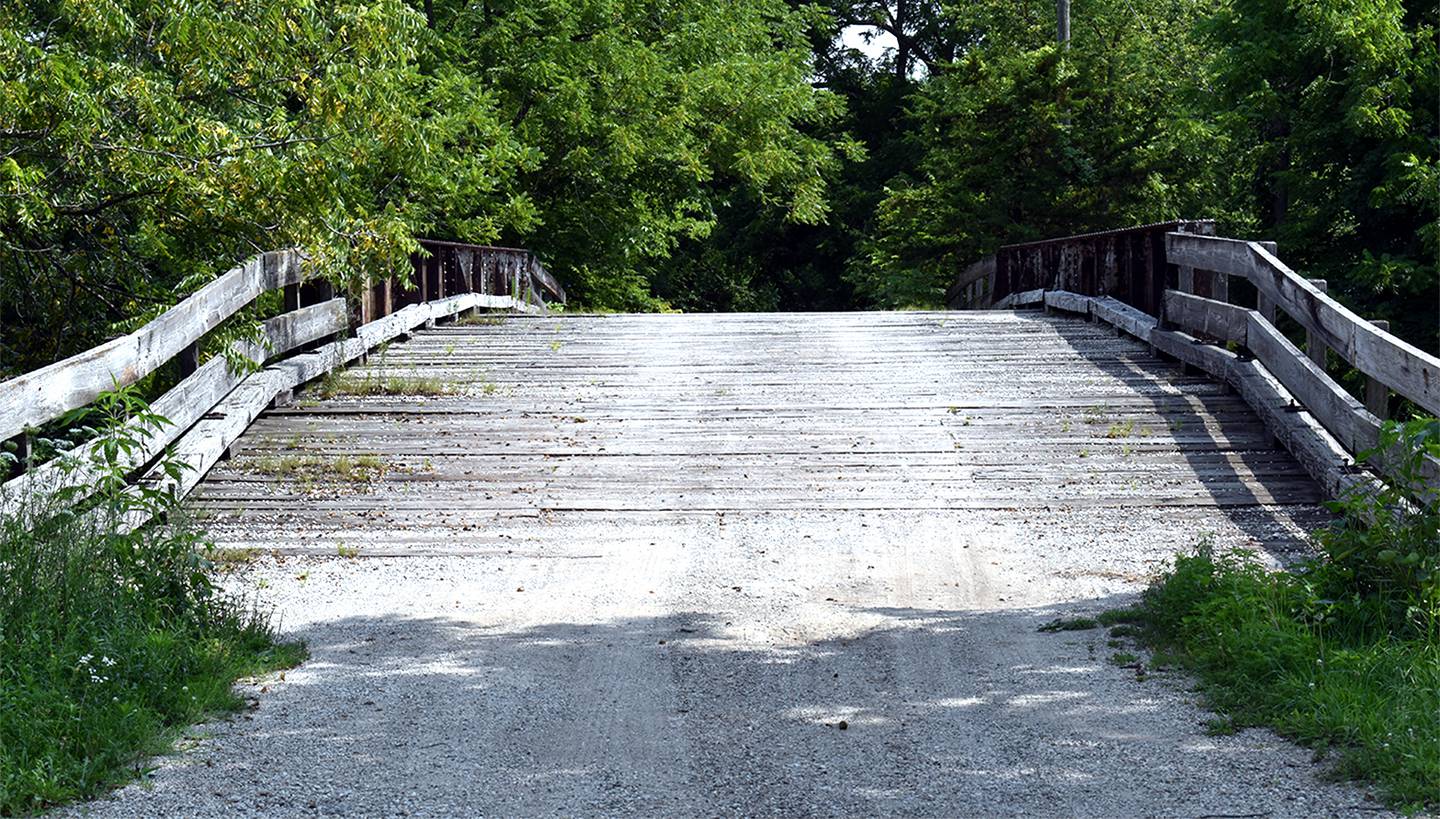 Building a new road west of Thayer where there is no rail crossing, that intersects with Highway 34, leading into the town is another option for the county.
"Your ideal situation is to work out a cooperation with them as to what they are willing to do, fits their needs the best," said Union County Attorney Shane O'Toole last year. "Private landowners can make demands for a crossing. Your not getting a bridge, necessarily. You can demand they have some crossing, it just may not be a bridge. They don't want to have a bridge, but you need that as an important access to the community. They don't have an obligation to give you a bridge. They have an obligation to give you a crossing."
Mitchell said Thayer's finances are so limited, it's would be impossible to take on such a construction project for Fourth Avenue.
"It's not something we could do," Mitchell said about Thayer having any authority with overpass construction.