"My news feed is filled up with bad news. The violence, the anger and the outrage that you're seeing," said Mike Rowe, star of "Dirty Jobs." "Americans have suffered through pandemics and more disasters than I can name, but where there are calamities, there are always people doing nice things for their community in a completely selfless way."
In January 2021, John Walsh had to quarantine for two weeks after his wife tested positive for COVID. During this time, he came across Rowe's video series on Facebook called "Returning the Favor." The project featured individuals giving back to their communities through hard work and selflessness.
Walsh is a high school math teacher at East Union. He considered the kids he teaches and the difference he could make to them. "I thought, I've got kids in my classes sleeping on the floor," Walsh said. "I thought I could do this."
It began with conversations with his colleagues, and it transformed into them forming a Union County chapter of Sleep in Heavenly Peace - a nationwide organization of volunteers dedicated to building, assembling and delivering top-notch beds to children and families in need.
The organization began in 2012 when a man from Idaho made a bed for someone sleeping on the floor for Christmas and decided to keep making beds.
Union County's organization made its start in March 2021. Since then, more than 100 volunteers have helped build and deliver beds for those in need. Since June 1, the chapter has delivered 27 beds within the county and has partnered with Ringgold County to help them get beds as well.
Families can apply for a bed for children aged 3-17 who are sleeping on the floor, a couch, co-sleeping or have a different uncomfortable sleep situation at https://shpbeds.org/apply/. "Three percent of your population is sleeping on the floor," Walsh said. "When we come to their house, we give then everything. From the ground up, everything is brand new."
The group is funded through donations. "It's generally through local donations," Walsh said. "Individuals, churches, groups, that's where the money has come from to build the beds."
Though Walsh's idea sparked the chapter's foundation, he said the whole thing has been a group effort. "There has just been tremendous participation and giving in Union County," he said. "Giving time, giving funds, giving items to Sleep in Heavenly Peace."
The group holds build days in which volunteers show up to help put beds together. They have a planned build day Sept. 24. The chapter will use that day to participate in Bunks Across America - an initiative to build bunk beds for children in need.
"Our plan is to build 40 beds," Walsh said. "We will cut and sand on Thursday, Sept. 22 for 2 hours and then again on Friday, Sept. 23 for 2 hours. Then we will build the 40 beds on the morning of the 24th and be done by 11 a.m. We will be asking volunteers to sign up for one of the three work times."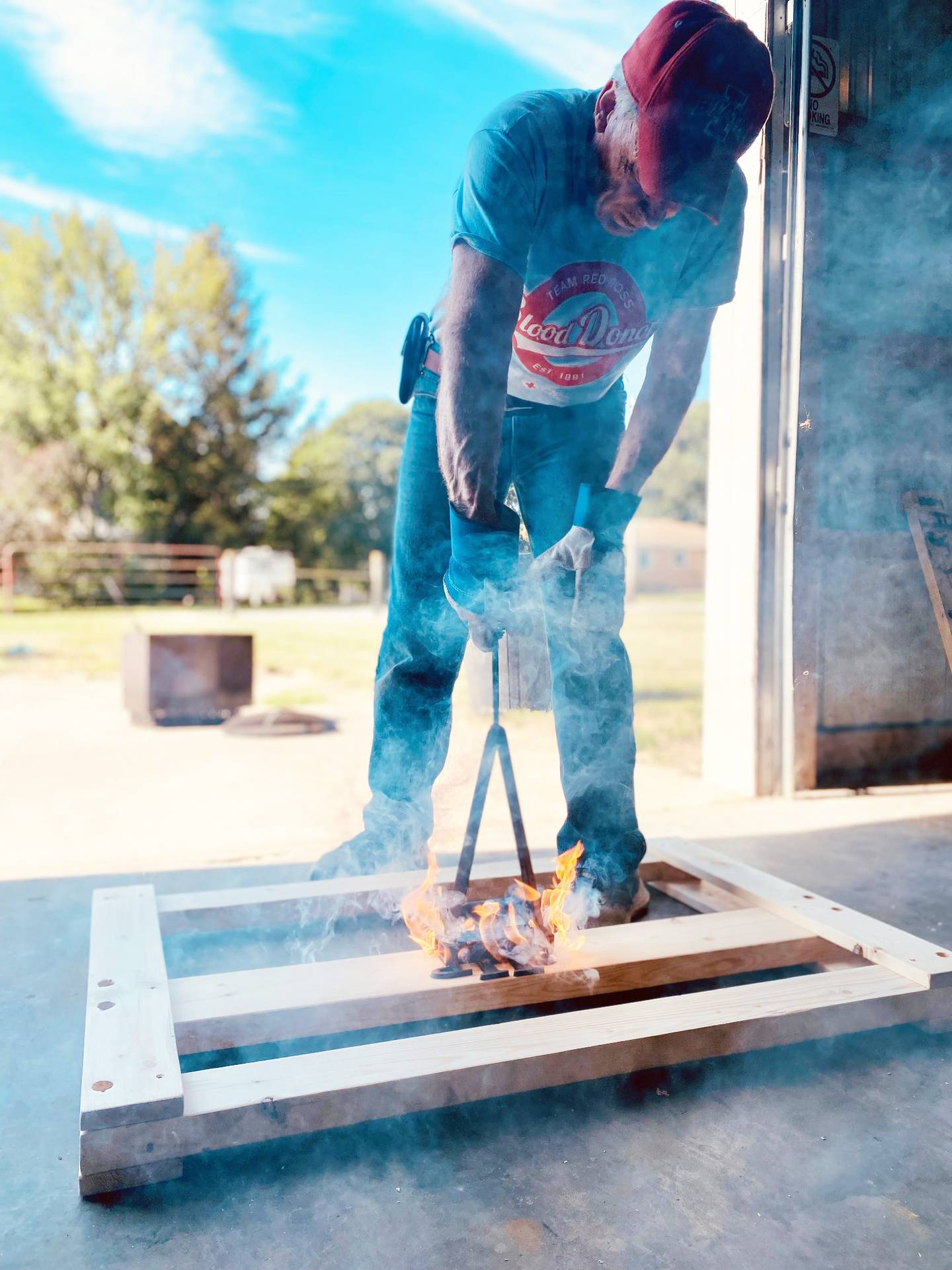 For Walsh, the joy and excitement of the kid seeing their bed for the first time is the best part. "They just can't wait to get in the bed and try it out," he said.
One grandmother reached out after her granddaughters were given beds by Sleep in Heavenly Peace. "I want to thank you from all of us," the letter stated. "When they say that there are earth angels, you and your organization fit that bill. Bless you and everyone involved."