With Memorial Day just around the corner, members of the Veterans of Foreign Wars (VFW) Post 1797 partnered with the Southside Booster Club to repaint Rainbow Park on Wednesday morning.
"May is community service month in the VFW," said Post Commander Gary O'Daniels. "We wanted to get as many members involved as possible." They worked on getting the shelters repainted as a part of ongoing park maintenance.
It's the perfect project for the VFW because of the park's origins. It was named after the 42nd division, created in WWI by General Douglas McArthur. He created a division using Army National Guard units from across the country. He said the division would stretch across the United States "like a rainbow."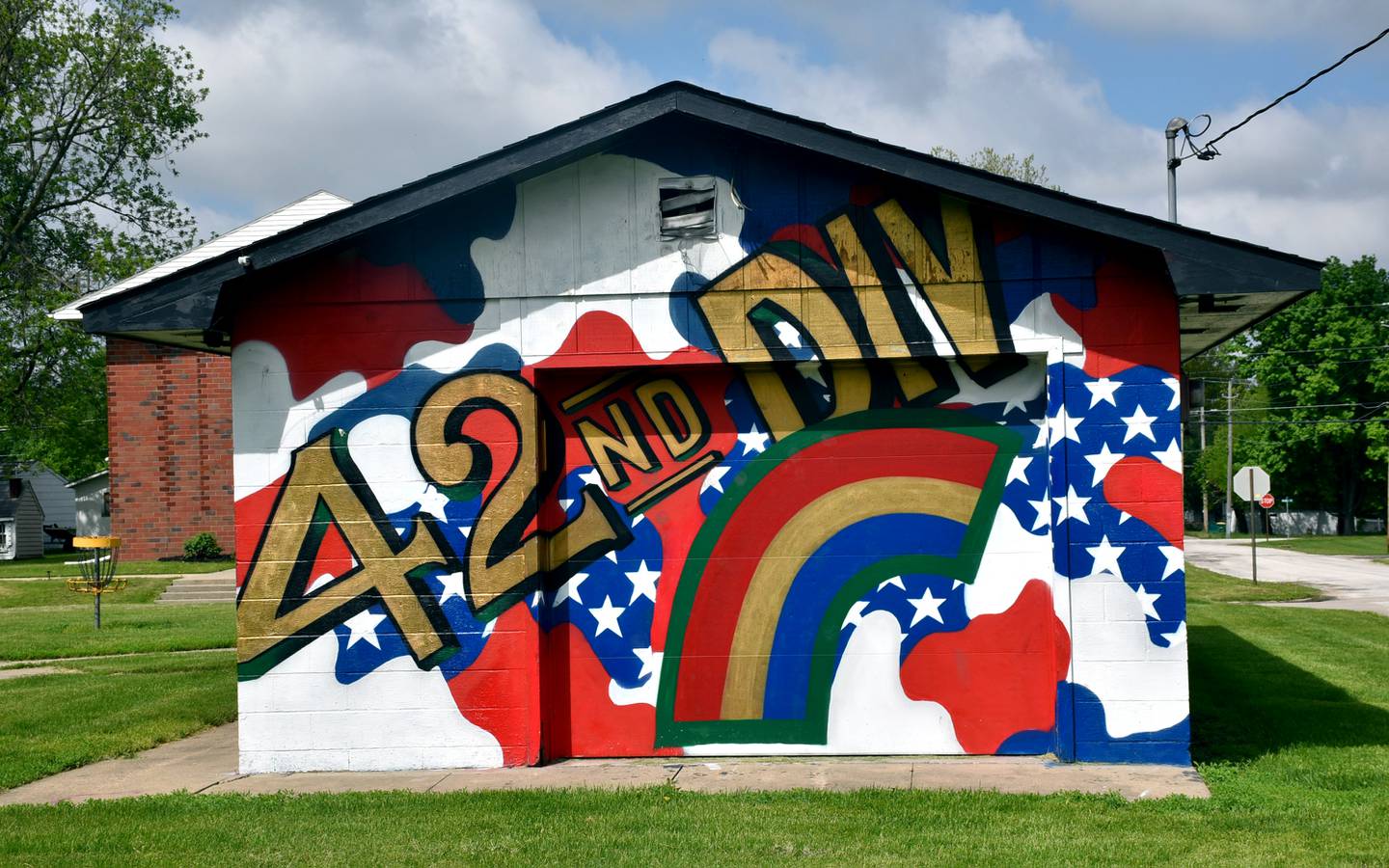 That unit included Company "C," a unit formed May 16, 1916, by 70 Union County men. "Creston was a staging area for the military," O'Daniels said. "They used the Creston Depot."
"They trained around McKinley lake," said Dennis Abel, quartermaster for the VFW.
When previous leadership of the Southside Booster Club retired, Darlene Louden was inspired to start the organization back up again due to the deteriorating condition of Rainbow Park. The weeds were knee-high. "I couldn't take it," Louden said.
When she took over the Southside Booster Club, there wasn't a penny in it. They held fundraisers, and since then, have put a roof on the band stand, put in the flagpoles, built the shelter and added archways. "I'm happy the VFW is helping," she said.
The next project for the booster club is the fountain. "It's over 125 years old," Louden said. "A group called the Parlor Ladies built it." The fountain hasn't worked for five years, but Louden wants to get it flowing again this year.
The VFW will be performing three different services on Memorial Day and will be giving out poppies and collecting donations from 8 a.m. to 12 p.m. on May 28. Some locations include Walmart, Hy-Vee, Fareway, Casey's North, and Casey's on Highway 34.