(Editor's note: Following is the second installment of a two-part series on the October 2021 auto accident of Nodaway Valley graduate Toby Bower, and his recovery in the past seven months to regain movement and feeling in his legs after a serious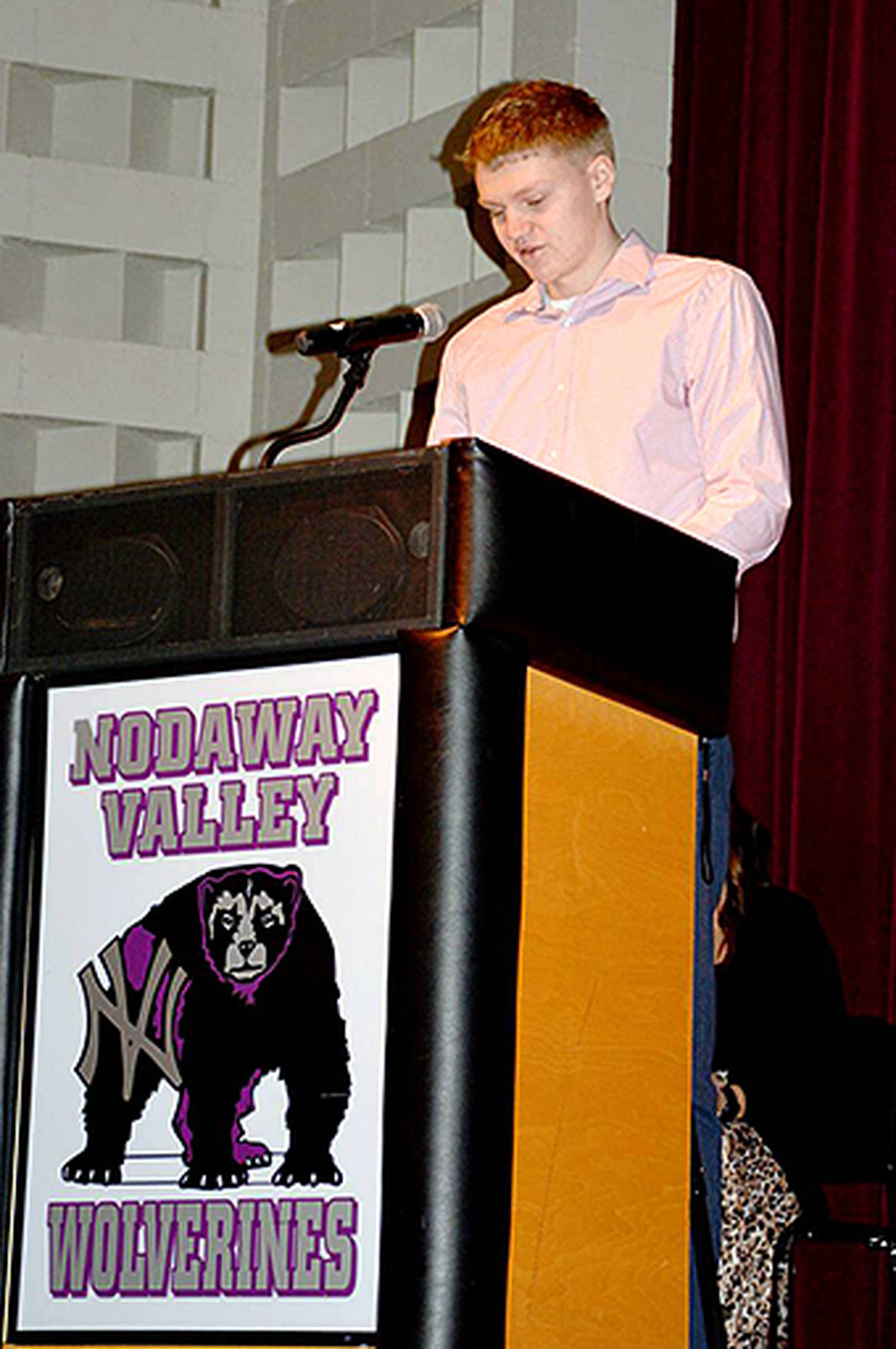 spinal injury.)
FONTANELLE — Two weeks after his Oct. 22 surgery to repair his shattered L1 vertebrae near the base of his spinal cord, Toby Bower was on his way to Madonna Rehabilitation Hospital in Lincoln, Nebraska.
Being a multi-sport athlete as a 2021 Nodaway Valley High School graduate, the staff at Madonna said Bower's ability to work hard stood out.
With his Iowa Hawkeyes cap on, Bower began meeting milestones in Madonna's inpatient therapy. Bower had been told early in his stay at Iowa Methodist Medical Center that he may not ever walk again, or have feeling below his waist.
First steps
He still vividly remembers the day at Madonna that he took his first walking steps, with the help of the Rifton TRAM, a transfer and mobility device used to assist walking. It lessens some of the patient's own weight he or she bears while attempting to take steps.
"It was my month anniversary from the accident," Bower said. "(His brother) T.J. had sent me a Jimmy Kimmel interview with Kobe Bryant, about when he tore his Achilles and how he just powered through it. I was watching that between therapy sessions and I was pumped up. When I went back down I thought I was just going to be standing, but the therapist helped me walk down and back a few steps."
Bower said it's difficult to put into words the feeling he had as he crossed that mental threshold of taking steps that doctors originally told him he would never make. But, the journey was brief.
"I got five feet from where I was going to stop and I couldn't move," Bower said. "I hit a wall. In all my workouts, I had never had that feeling that I just couldn't move and go on anymore. My therapist sent a video of it to my mom. He said, 'Your mom needs to see this.' They were bawling when they saw it. It was also the first time that I cried since the accident."
They were tears of joy, and inspiration. It was all the fuel Bower needed to keep the grind going and complete the process of regaining his mobility.
"That was the moment when I thought, OK, this is possible," Bower said. "I was beyond the expectation that I was given. There were so many variables that turned out in my favor. If those nerves that were cut halfway through had been cut just a tiny bit more, I would not be able to walk. If the car had landed a little more on its (left) side, I would have been crushed. In looking back, the entire situation was pretty lucky."
The staff knew of Bower's athletic background and had briefed him on how to play wheelchair basketball during visits to Madonna ProActive, a separate medical health and fitness facility in Lincoln. He began to learn how to play in a wheelchair designed for basketball, but was never convinced that was his fate.
"I don't think I ev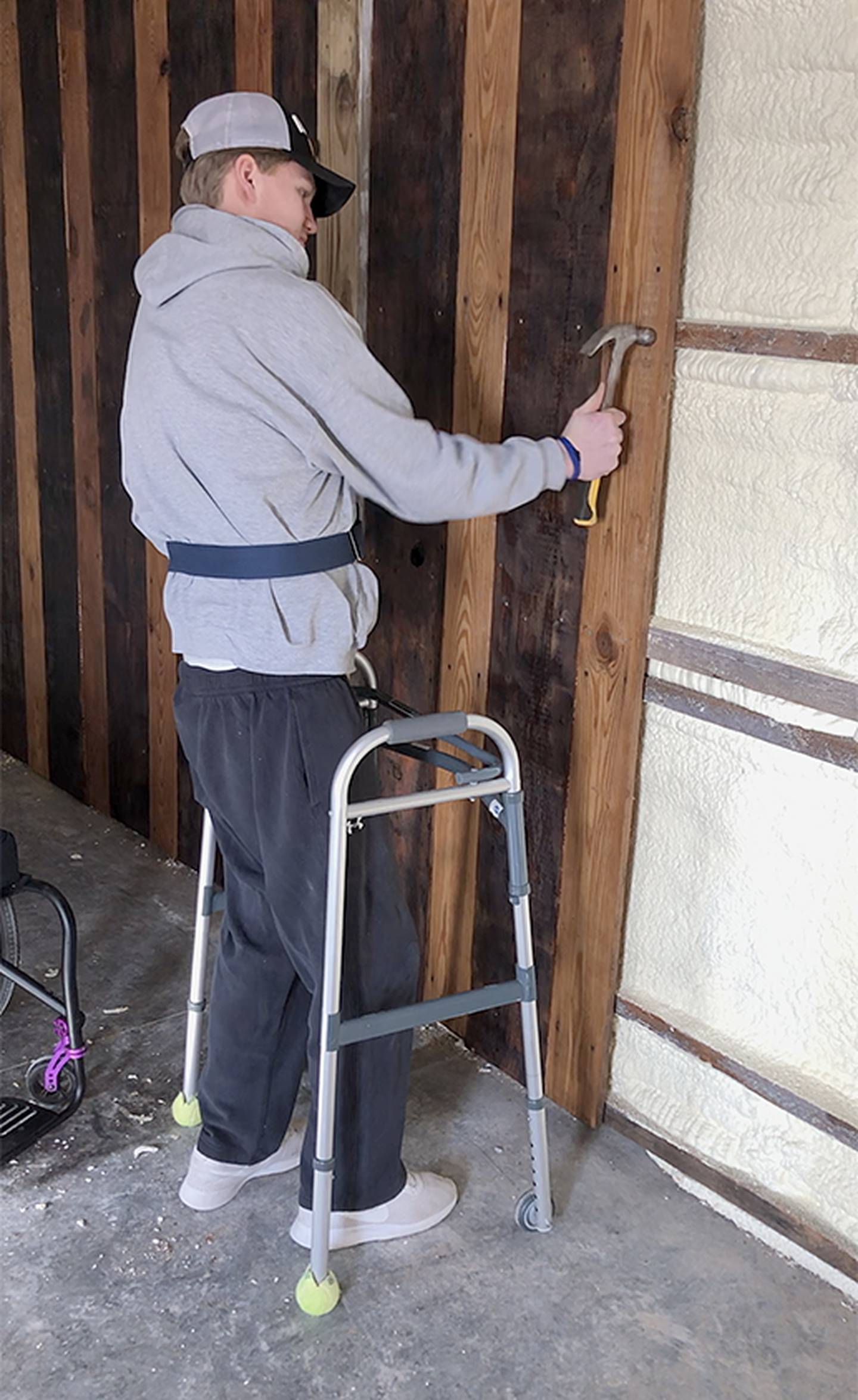 en opened the brochure they gave me for wheelchair basketball leagues around the Des Moines area," Bower said. "In my mind I didn't want to settle for that. I just knew there was more in my future than that."
Bower continued to make steady progress and transitioned to outpatient care Mondays through Thursdays at Madonna, with permission to go home on the weekends beginning Dec. 14. By March 8 he was finished at Madonna and began multiple trips per week to Cass Health Rehabilitation Services in Atlantic.
"When 20 steps turned into 500, I wanted to go to therapy because of the progress I was making," Bower said. "Once the nerves came back and I got the muscles to activate, then it just comes down to strength and balance. I got out of using the walker and transitioned to forearm crutches and then canes. Now they want me to walk with just one cane and try a few steps at home without anything."
Bower said his calf muscles are the last stage of full mobility. He still walks somewhat stiffly with a bit of a swaying hip gait, but it's improving by the day. He recently walked his old cross country 5K (3.1 miles) route in Greenfield with his canes, and he rode a bicycle for a short distance. His therapy had included sessions on a stationary bike and some aquatic movements in the pool.
Cleared to drive
"I'm still waiting for the nerves to come back to flex my calves," Bower said. "At Madonna they have driving simulators and I was working with hand controls at first. I passed that and they ordered hand controls for me, but while waiting for them I tried the simulator with my feet. I passed all of those tests so I can drive now. I drive myself to therapy in Atlantic and some other trips now."
Bower took one hour and 35 minutes to walk his former 5K route in Greenfield that he used to complete in 17 minutes as a high school cross country runner. In his career he also ran the 800 meters in 2:04 and the 1,600 meters (1 mile) in 4:39. He scored more than 1,030 points as a Wolverine basketball player.
"I feel like I still had some muscle memory from all of those workouts from one of the hardest programs to go through in the state for cross country and track," Bower said. "I thought, if I can go through all of that, I can go through this (therapy)."
Brittany Baier, Nodaway Valley guidance counselor, asked Bower to be the featured speaker at the school's National Honor Society induction program on March 4. She thought his story would be inspirational to current students.
"This class did a fundraiser for Toby last fall," Baier said. "I thought there was no better way to start this year's tradition by bringing someone in that the students knew and had an impact on them. I thought NHS students could learn by hearing Toby's story a little more in-depth, how his triumphs to difficult times affected his life, and they could take that with them forever."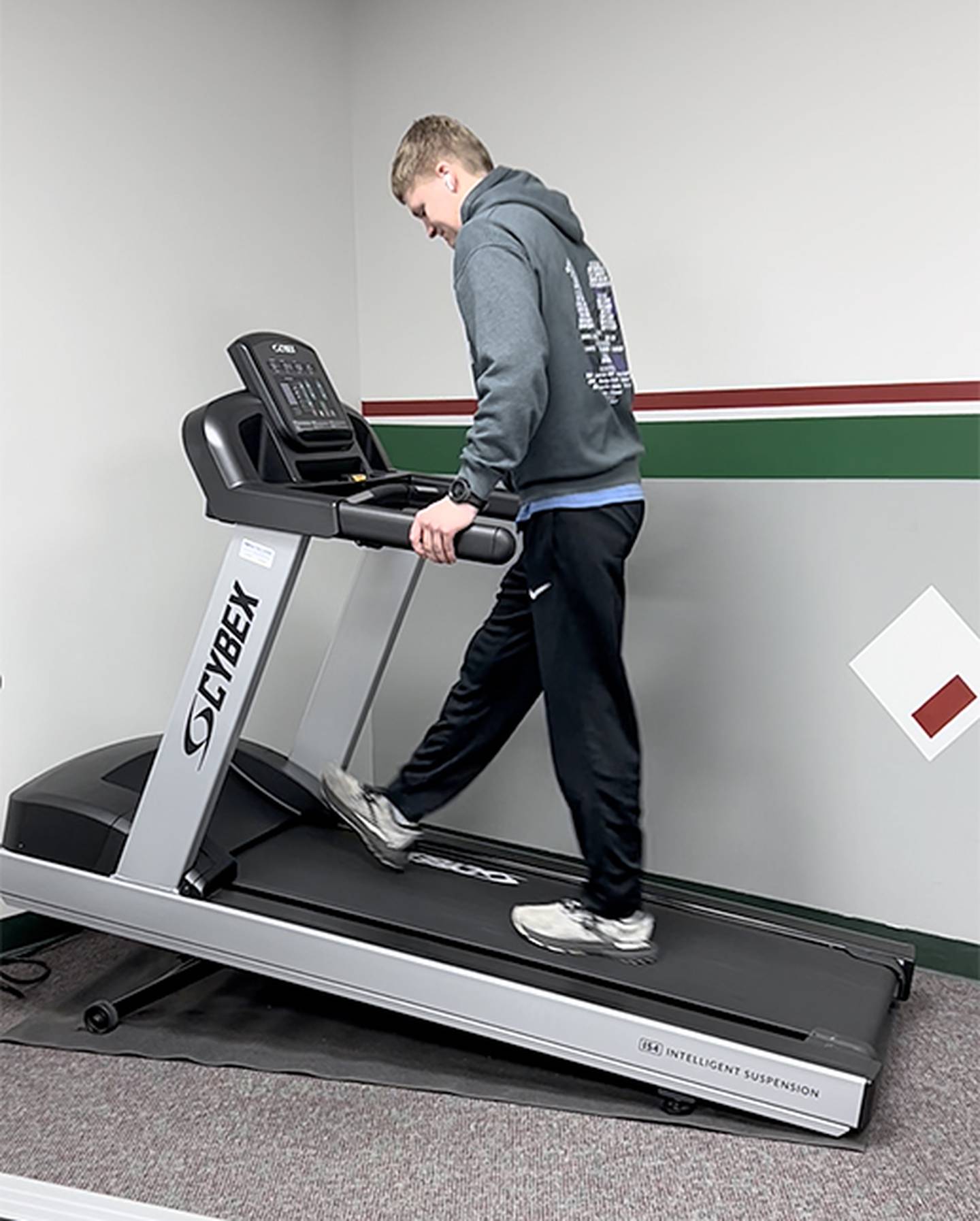 Bower said his perspective on life has changed drastically since the Oct. 19 accident.
"I appreciate everything more," he said. "You just look at things different. You want to care for people more. You want to look out for them. I want to become the best that I possibly can."
Future plans
His interest in a construction career hasn't waned. He just has to take a different route than doing the actual labor now like he was doing last fall before the accident for PLS Builders of Winterset. Now, he's on an educational track.
"I still want to be a general contractor and handle the operational things with people under me," Bower said. "I was doing the physical work and learning all about construction. The plan was to later learn the business side, too, instead of college. Now, I'm going to DMACC in the fall for my general education classes and then I plan to transfer to UNI for their construction management program. I didn't want the accident to change what I wanted to do."
Bower said he'll never forget the support he received while hospitalized, and how the community reached out to assist his family in many ways, including financial support.
"Sometimes you don't think you deserve it," he said. "It's been huge. As a family we'll have to give back to the community in some way. It's impossible to thank everyone individually. Hopefully, I can inspire some people."