More than 3,000 walleye made their way from Garfield, Minnesota, to Green Valley Lake, where they were stocked Monday. The walleye were donated by High Lakes Outdoor Alliance, which paid for the fish with money collected from firewood sales and can redemption.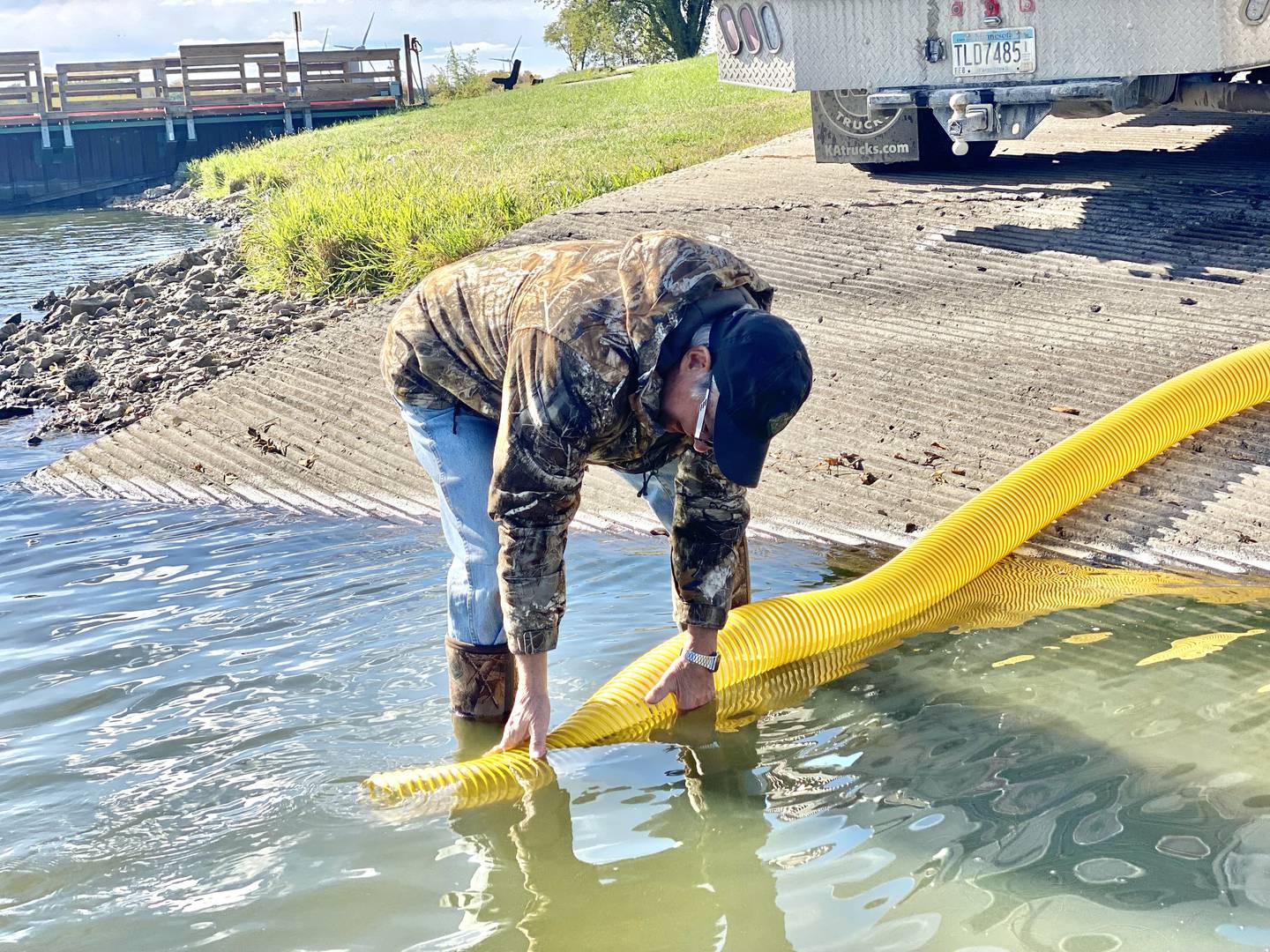 Green Valley State Park technician Daniel Stull said, while the Iowa Department of Natural Resources doesn't typically stock lakes less than 500 acres, the DNR was able to stocked the lake with walleye fry in 2017 and 2019 after its fisheries had an abundance of it. However, since Green Valley's lake 2010 lake renovation, High Lakes Outdoor Alliance has used money its raised to purchase fingerlings, which was chosen because of their survivability rate.
Anglers near and from afar fish for walleye at Green Valley year round, but Stull said it will be two to three years before anyone would want to take the walleye added Monday.
"People generally want to take 15″ and above, usually," said Stull. "There was one caught out of here earlier this year that was 28 (inches)."
Stull said, despite the predatory nature of the walleye, it's popular among anglers because they are one of the better tasting fish.
High Lakes Outdoor Alliance has stocked Green Valley Lake with walleye every other year since 2011. The fingerlings delivered Monday were collected as eggs in midwest lakes over the spring and raised at Klugs Fish Farm, a family-owned operation in Garfield, Minnesota. Once ready for transport, they were trapped and transported. Stull said the amount of fish and frequency of stocking walleye at Green Valley was at the recommendation of Andy Jansen, fisheries biologist with the Iowa DNR.
"It kind of gives them, I think, for the ages to get a little bit of size between them," he said.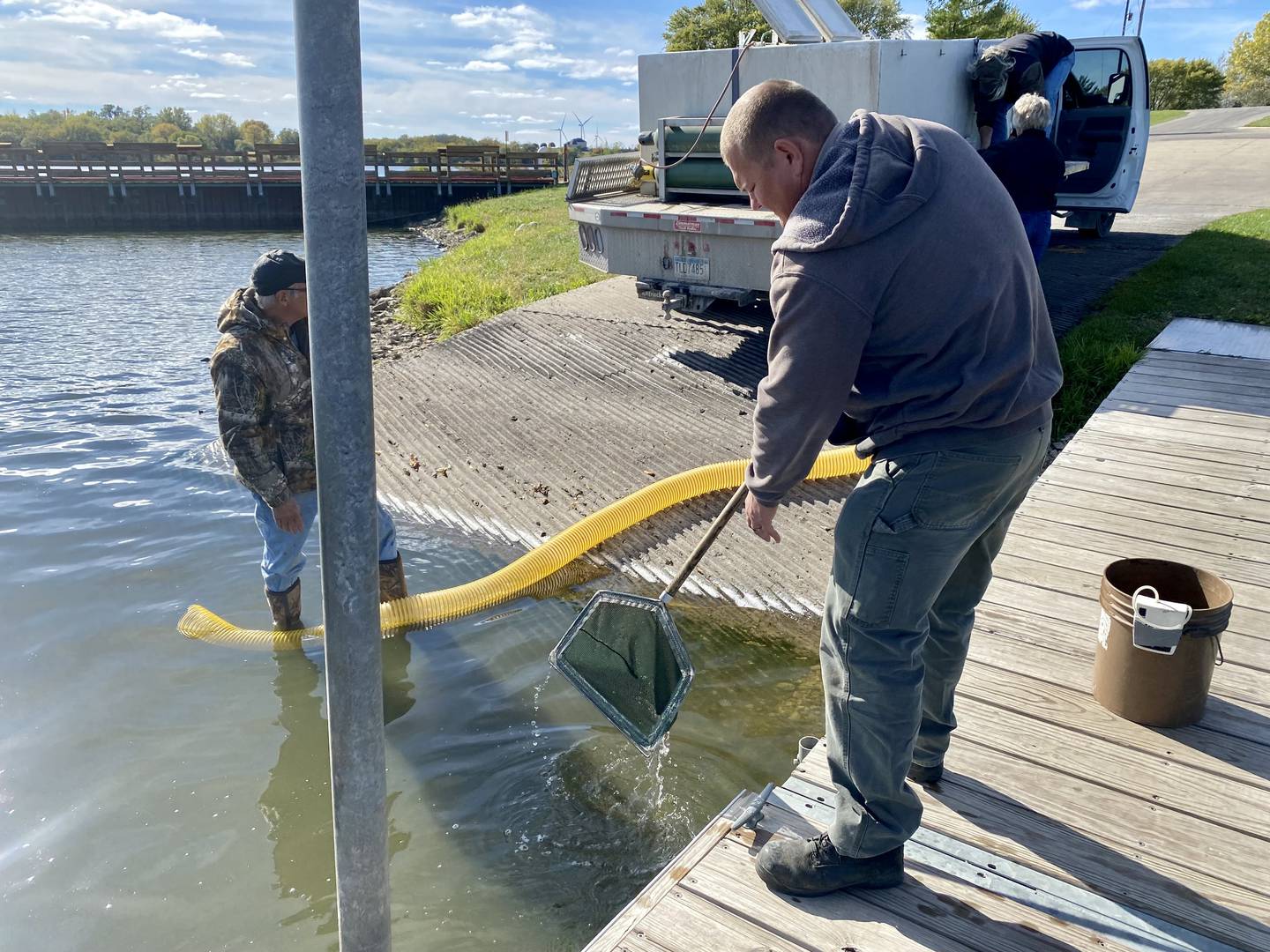 One reason walleye need to be restocked at Green Valley is because the water is not deep enough.
"It doesn't quite produce the best habitat for them to reproduce naturally," said Stull. "So if we don't bring them in, they will just die off."
For more information about High Lakes Outdoor Alliance, visit its website: highlakesgunrange.wixsite.com/hloa. For the Iowa Department of Natural Resources' weekly fishing report, visit www.iowadnr.gov/fishing/fishing-reports.
"