Following its final pass through Creston's Fourth of July parade, a replica Caterpillar weighing nearly 960 pounds made by the late Richard Brotherton was brought to the Prairie Street home so Brotherton's widow Colleen and their daughter could see it one last time before it becomes part of a permanent collection at the Caterpillar Visitors' Center and Museum in Peoria, Illinois, August 23.
The Caterpillar, which stands approximately 6-feet tall and made to scale, was made by Brotherton from scrap mahogany from casting shipping containers he acquired from his former employer Wellmans, where he worked as a pattern maker for 17 years.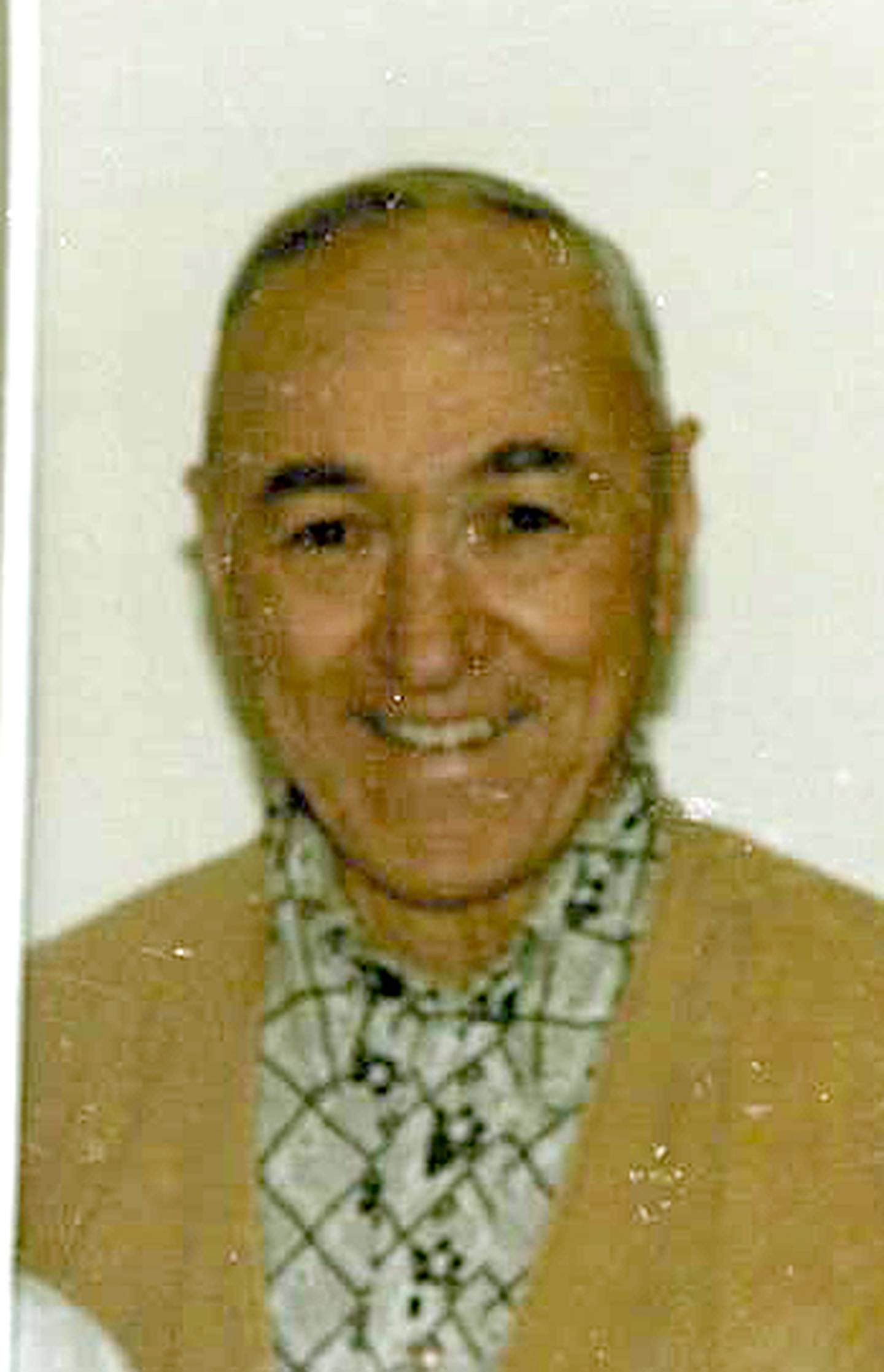 Brotherton died in April 2003, but before he passed, he was a prolific woodworker.
"He just loved wood," said Colleen. "He made all of the boys' tractors, trucks and toys. He and his father built our home."
Wally Miller, a local historian and collector of agriculture and farm memorabilia, stumbled upon Brotherton's Caterpillar at a garage sale he went to with his wife Judy three years ago.
"We stopped at this house and I was looking at the braces in the garage. It wasn't carpentry, it was engineered. The frame of it, he (Richard) made it himself," said Miller.
Miller was intrigued by Brotherton's work, so Colleen showed him more.
"She said, 'I've got something you might like to see,'" recalled Miller.
Miller said followed Colleen across a brick path to the backyard and there sat a wooden Caterpillar in the bushes. He said it looked as though it had been sitting for some time. Colleen told him about the process her husband went through to create it, and Miller told her about his farm emporium museum and told her he'd be "tickled pink" to take care of it.
"Some time went on, about a year, I would guess, she talked with the rest of the family and they decided that would be OK," Miller said.
Miller cleaned up the Caterpillar with linseed oil and mineral spirits and keeps it inside a shed to help preserve it. Now that he's had it in his possession for a few years, he said it deserves a new home for others to enjoy it.
"I'm not going to be here everyday forever. It needs some place where it will be appreciated," he said.
Miller contacted CAT's public relations director, who Miller said was excited to learn of Brotherton's project.
"I sent him pictures and he wanted more pictures," Miller said.
In conversation, Miller was told by the CAT representative, of all the things donated to Caterpillar, this was one of the best.
"I don't really know how he'd feel about the reaction to what he has done," said Colleen, who described her husband as a quite and private person.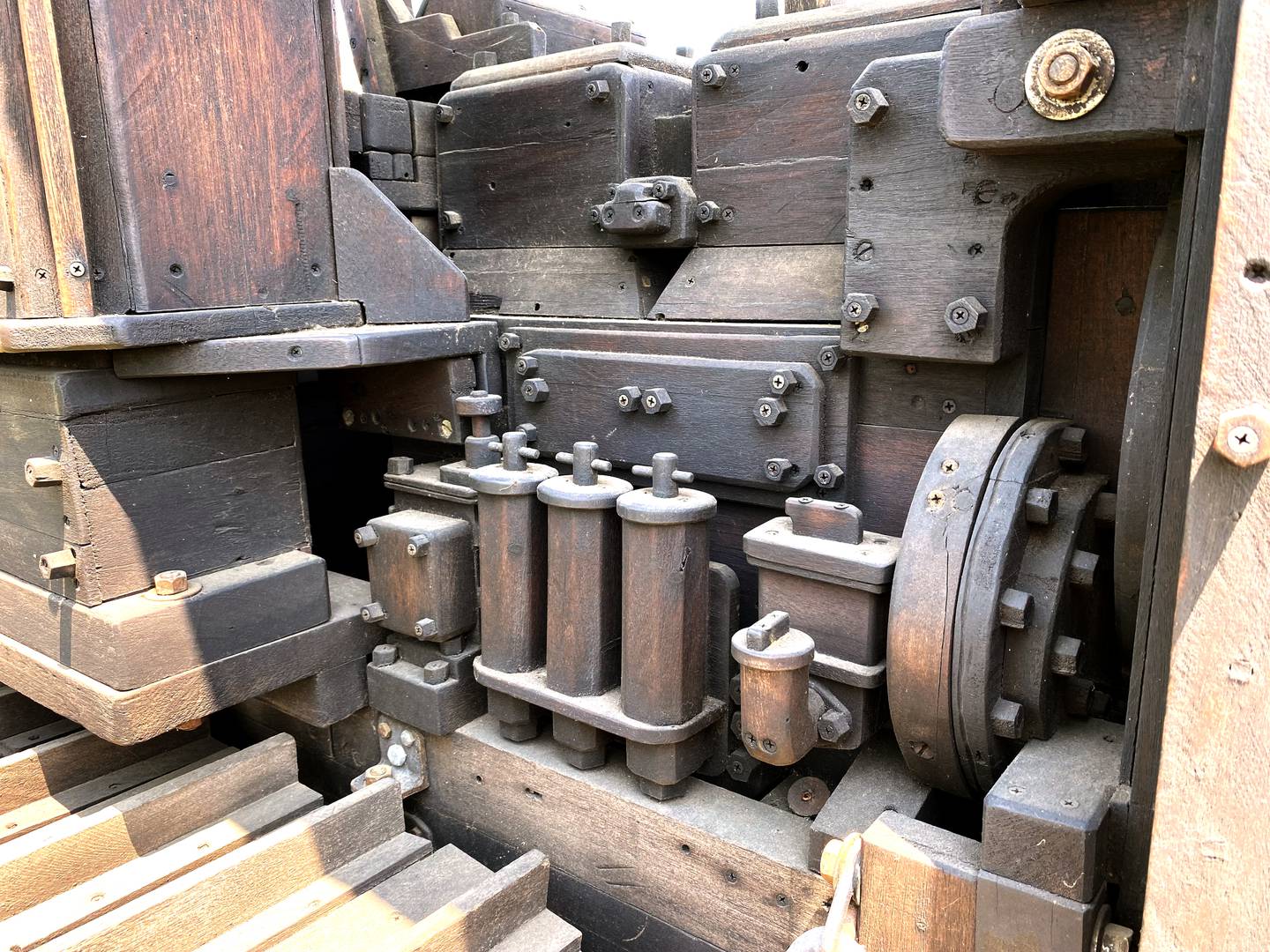 Miller never knew Brotherton, but he respects his work. He described Brotherton's wood shop like "a king's place."
"Or of somebody real special. Because he was. He was a different guy, I guess," said Miller.
Colleen said her husband was one to make diagrams, graphs and notes of everything.
"The pictures he drew how to take it apart and put it together," she said. "Most of his power tools are made. He has made his own poser drills, blowers. Anything he wanted, he built. That was just him. He had his workshop. I'd laugh because all he needed was to come in to eat and sleep."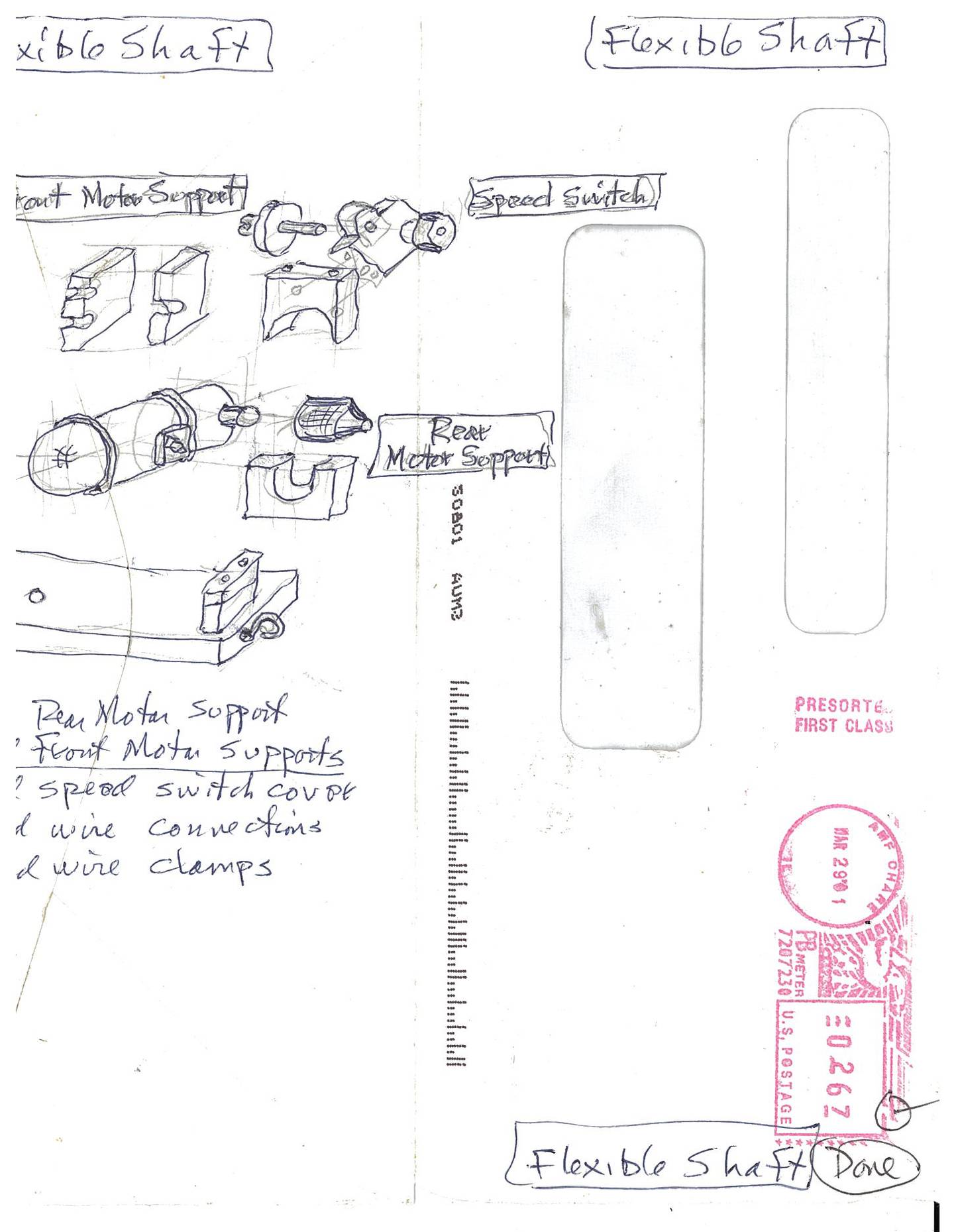 Brotherton wasn't formerly trained in carpentry, but liked to study books and magazines. In many of the diagrams he drew of his Caterpillar, notations correspond with bookmarked pages of materials he's referenced.
Miller said Brotherton's version of a Caterpillar isn't exact, but it's as close as one can get without having worked for the company or worked on one in their life.
"This doesn't actually represent an exact Caterpillar, because it's what he's invented," said Miller. "To make the plans, he'd take business envelopes, unfold them and draw pictures on how he'd want to make the next section of them and put it together. It's just what he imagined it would be. Some of this you'd just have to make up."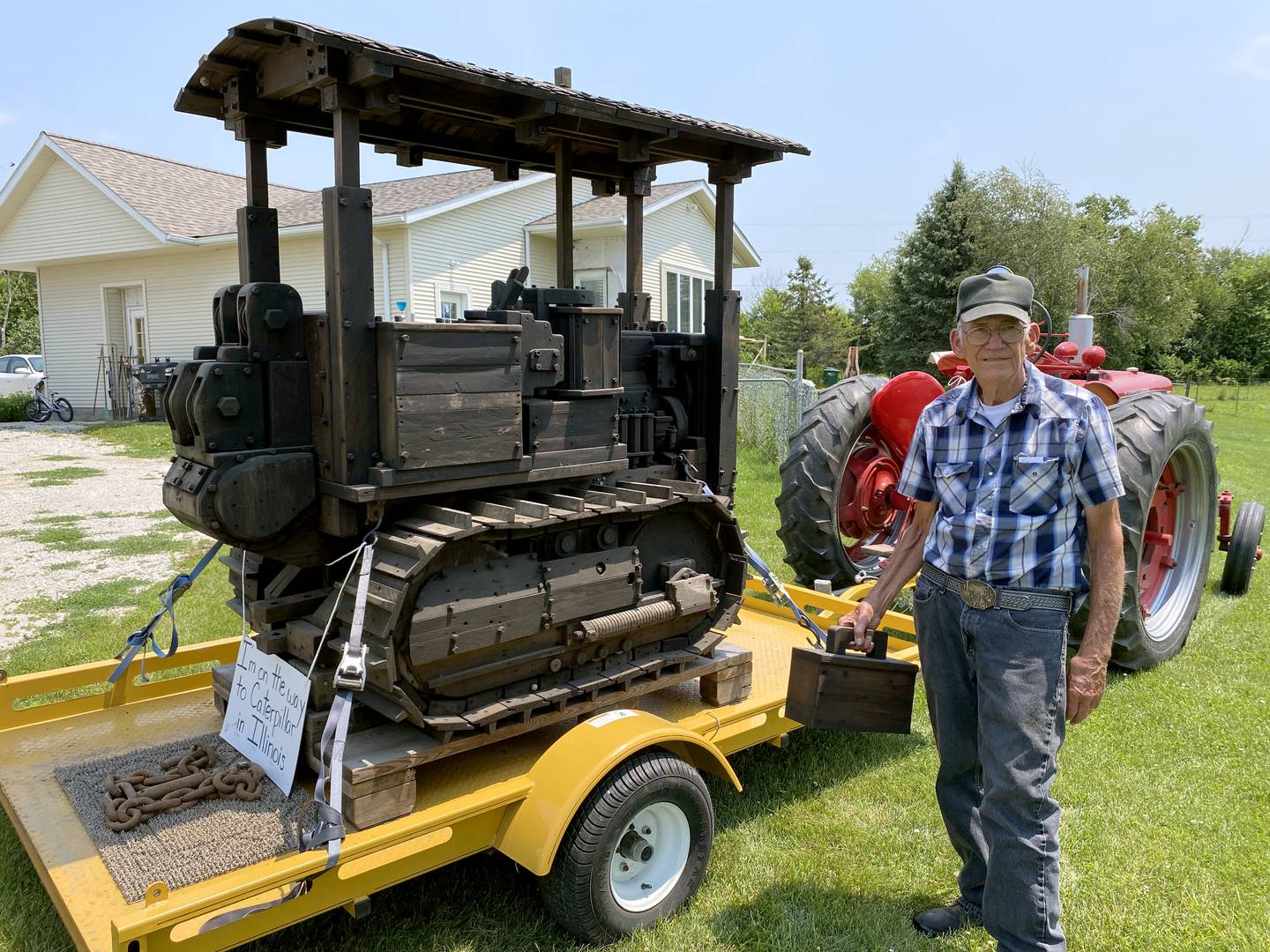 Miller is just in awe of how much working detail was put into the model Caterpillar, down to the lunch box.
"A lot of guys who are out on the CAT working, you don't just stop working and go to town. It sits there and runs and you sit there and eat your sandwich," he said.
Colleen is glad others will be able to see what her husband has created.
"We are just so thankful for everything [Miller] has done for us," she said.
Brotherton's handmade Caterpillar can be seen at Miller's until it heads to CAT next month. To schedule a visit to Miller's farm emporium and museum, call 641-782-4582 or email wmiller@iowatelecom.net. For more info, follow "Down on the Farm - Memories from the Past" on Facebook.