AFTON — Union County Community (UCC) Foundation held its Grant Awards Night June 1 at Afton City Park. This year the Foundation awarded grants to 16 non-profits totaling $80,780.
The grants awarded ranged from $1,000 to a $20,000 grant for the Creston Area Food Pantry addition currently under constructed on Wyoming Street in Creston.
"Our board truly wants to see Union County thrive," said Kyle Wilson, chairman of the UCC Foundation Board. "And we found out there's a lot of others out there with that same mission. These 16 grants help make the county a little safer, provide food assistance, foster tourism, further enhance outdoor recreation, improve local education, beautify our county and preserve the records of our Veterans."
Those organizations receiving funds this year included:
• City of Creston/McKinley Park Restoration — $7,500 for the final phase of a walking trail along Adams Street.
• City of Afton – $1,100 for a Historic Mural near Afton square.
• East Union Schools/Aspire More — $1,000 for new freezer at Aspire More Food Pantry.
• City of Afton/Afton Police Department – $2,500 for a permanent speed sign on East Filmore Street in Afton.
• Food Bank of Iowa – $2,500 for continued partnership in providing healthy food to our county.
• High Lakes Outdoor Alliance – $5,000 to be used for a 25 yard pistol/rifle range to be constructed at the Shooting Range Facility near Afton.
• City of Afton – $1,500 for monument repair and tree planting at Greenlawn Cemetery
• Creston Arts/Skate for Awareness – $1,000 for a skateboarding competition in Creston and materials to promote positive mental health and suicide prevention
• Southern Prairie Family Fitness Center – $5,000 to Stingrays Swim Team to purchase equipment for electronic timing system so meets can be held at facility.
• Creston Area Food Pantry – $20,000 for a 20′ by 50′ addition on the east side of the building.
• Union County Fair Association – $10,000 to be used for further renovations to the Exhibit Hall on the fairgrounds in Afton
• Mayflower Heritage Christian School – $5,000 for the purchase of new Chromebooks for the school
• Union County Recorder's Office – $6,000 for the digitization of Veteran's records in Union County
• Crestland Community Betterment Foundation/Lexi's Puppy Patch – $1,000 for the construction of a dog park at McKinley Park
• City of Lorimor – $5,000 for the construction of a shelter house at Main Street Park in Lorimor
• Creston Area Little Stuff – $6,680 to construct a trail bridge to be located below the McKinley Park Spillway.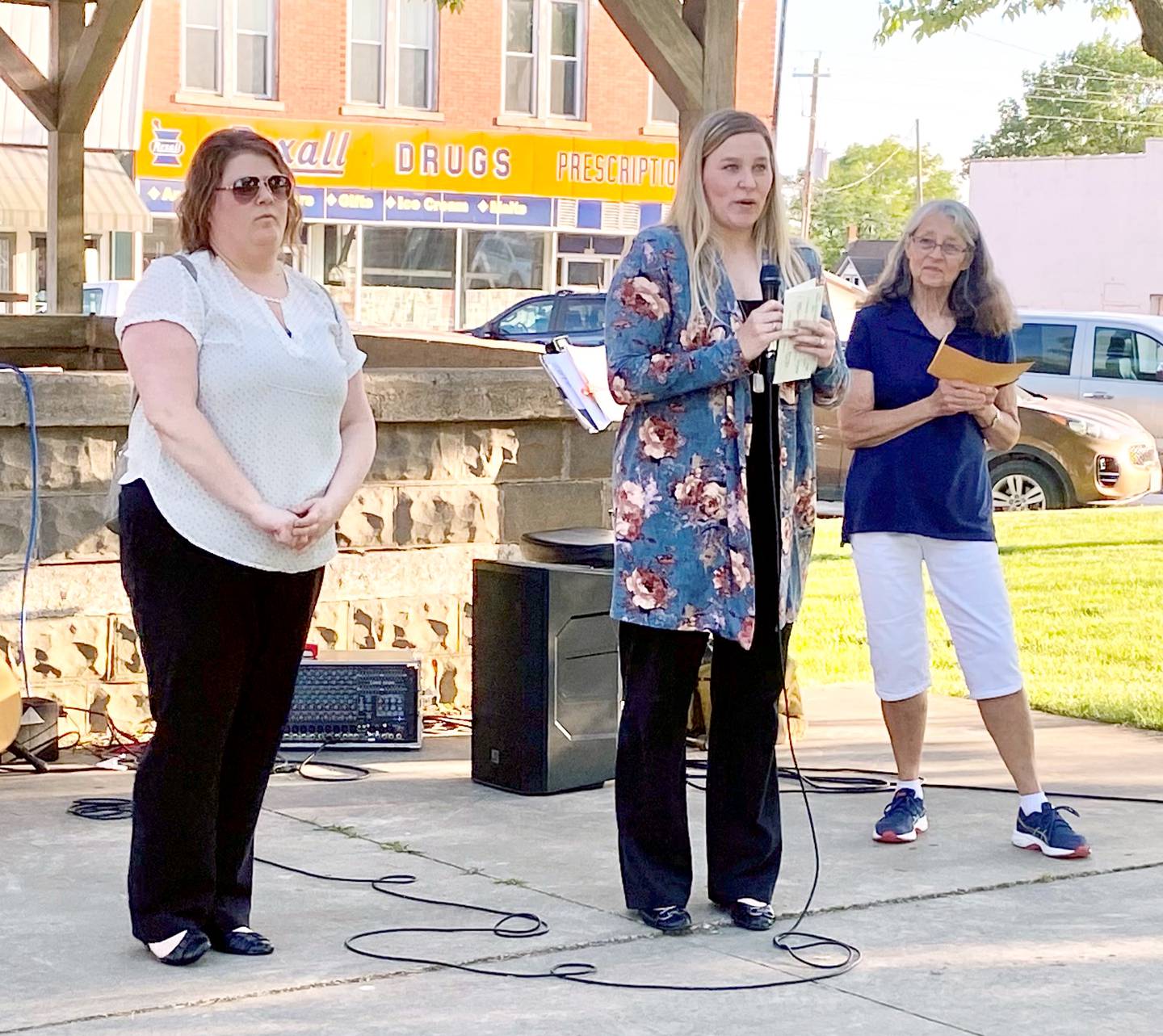 Members of the UCC Foundation include Secretary Judy Hopkins, Erik Niggemeyer, Rhonda Giles, Sarah Long and Pennie Cheers, who is going off the board after 15 years serving Union and Clarke counties.
This grant-making program is made possible by the State of Iowa's County Endowment Fund Program. This Fund was established to help promote endowment building and grant-making throughout the state.