The SWAT (Southwest Area Team) put a valiant effort together on the opening night to the girls wrestling season at Nodaway Valley High School Monday, Nov. 13, and only one other program finished better than the Valkyries in the team standings.
This is the second year of sanctioned girls wrestling in Iowa, and SWAT head coach Tiffany South said a mixture of new and newcomer girls fill this year's roster that includes those from Nodaway Valley, CAM and Atlantic.
"We're happy with how the first night went. We had girls who had never wrestled before, came out, tried hard and ended up getting some pins. It was just a really good first tournament for them," South said. "Even the disappointments — those girls who thought they should've won a few of those matches — this is all a learning experience. If they didn't win, you learn more when you lose anyway."
SWAT placed five girls in the championships. Jazz Christensen (100 pounds) and Grace Britten (170) were champions while Quincy Sorensen (120), Raya Parker (125) and Ellen Gerlock (190) finished second.
Christensen won by fall twice in her pursuit of a title while Britten's road to gold included three falls — all of them coming in the first period.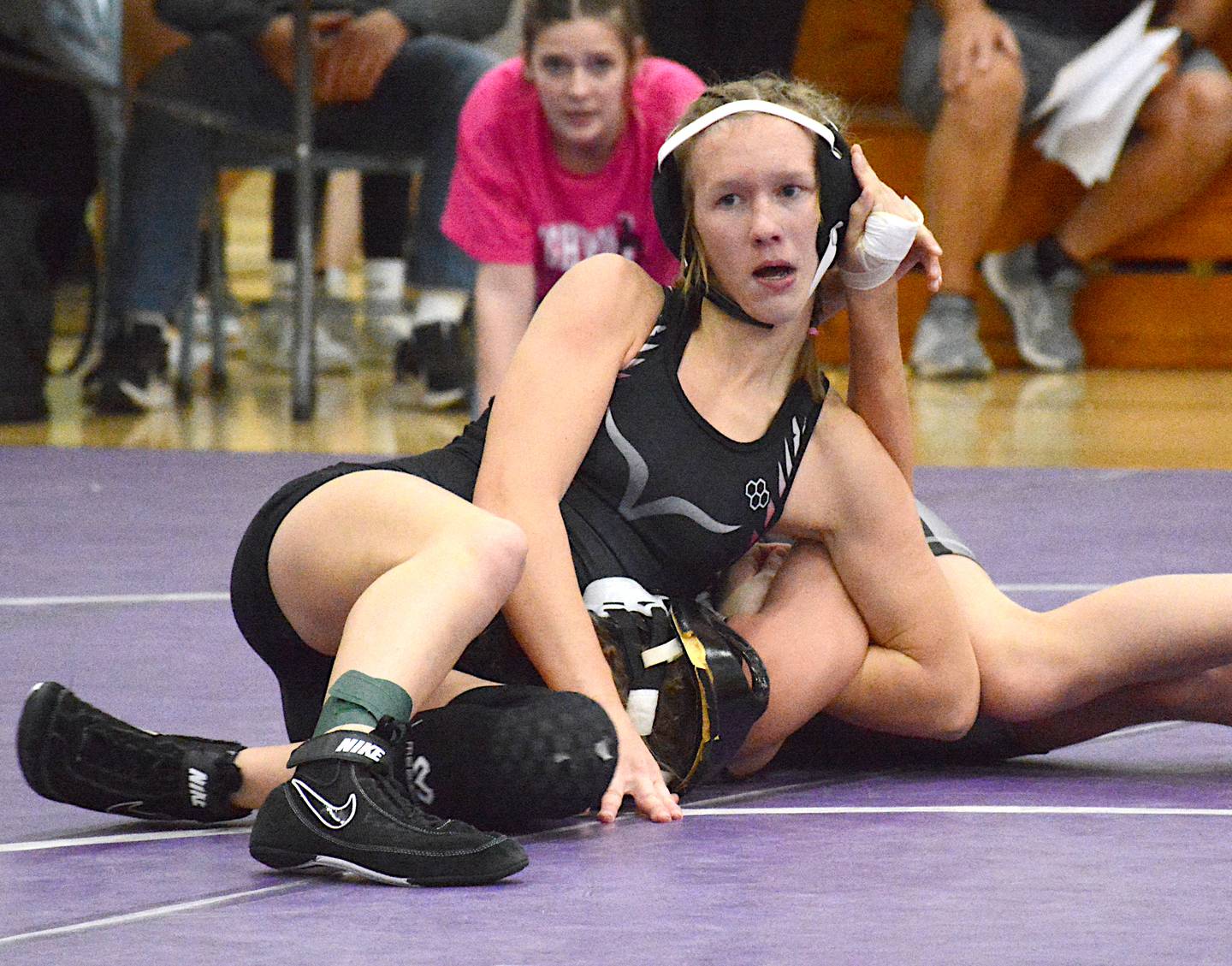 Others medaling for SWAT included Yammy Martinez (110) in fifth, Cadence Kinzie (125) in third, Bailey Lillard (140) in third, Liliana Johnson (155) in fifth, Cleidy Perez-Rivas (170) in sixth, Stella Beattie (170) in fourth, Megan Gerlock (190) in fourth, Haley Armstrong (235) in third and Rylee Vandevanter (235) in sixth.
Highway 34 (Creston/East Union/Lenox) placed first in the team standings with seven finalists and three champions.
SWAT hosts a meet Thursday, Nov. 16 at CAM High School against Perry and Raccoon River (Waukee, Waukee Northwest, Van Meter and ADM) before traeling to a tournament at Ridge View High School (Holstein) Saturday, Nov. 18.
"I always say that iron sharpens iron. The strongest in the room get the weakest caught up to where we are. I have amazing coaches. We're working really hard," South said. "The girls who do have that experience, I know it's probably frustrating for them to take a step back, but going back to the basics is never a bad thing."