Editor's Note: See many photos from the 4-H Awards Day in the Nov. 15 edition of the newspaper.
Adair County 4-Hers celebrated what pledging your head, heart, hands and health to clearer thinking, greater loyalty, larger service and better living will get you through the program's annual 4-H Awards Day Sunday afternoon at the 4-H/FFA Center on the fairgrounds in Greenfield.
An ice cream social served by 4-Hers was followed by the awards portion of the event, in which each of the county's 10 clubs, and their members, were given numerous awards.
About 160 youth take part in 4-H here in Adair County.
"There is a lot of hard work that has gone into every livestock and static exhibit project, as well as every record book that was submitted. There is a lot to be proud of. I was honored to lead this past year's Youth Council group, seeing how motivated they were to bring new things to the county fair," said 2022-23 4-H Youth Council President Brandon Raasch in his welcome at the awards day. A few of those new things were installing a gaga ball pit, hosting a sand volleyball tournament, and bringing a dance back to the fair.
A few community partners were given awards at the event, such as Beth Baudler Christensen receiving the 4-H Alumni Award and Greenfield Lumber and Greenfield Fareway each receiving the Friends of 4-H Award.
As clubs were introduced, the Adair County Hot Shots received the Outstanding 4-H Club Award. The Summit Superstars received the 4-H Club Award for Outstanding Service and the Outstanding Club Achievement Award for having the highest percentage of completed record books, at 43%.
4-Hers received awards throughout the day for volunteer service, leadership, major improvement, and more.
At the close of the event, the 2023-24 4-H Youth Council was installed. Members include Delaney Blomme, Leah Brownlee, Bailey Carstens, Blake Edwards, Makinley Edwards, Ava Ford, Kacie Ford, Melanie Kilborn, Natalie Mullen, Derek Raasch, Taylor Rohrig, Tucker Rohrig, KayLynn Virtue and Davin Wallace.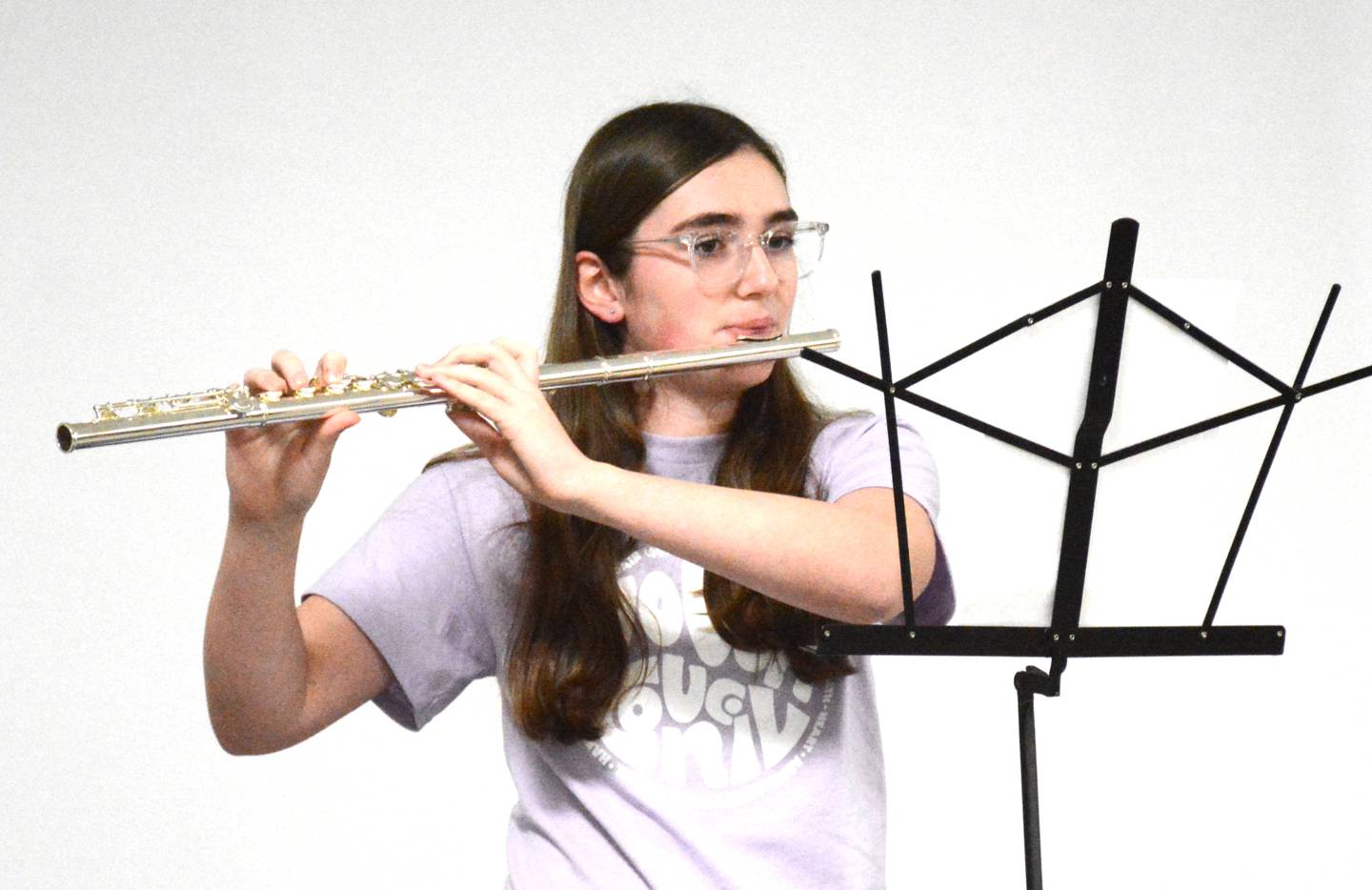 Carstens will serve as president of this year's Youth Council and gave a challenge to all in attendance to wrap up the awards day.
"My challenge for you is to step outside the box and to make the uncomfortable comfortable," Carstens said. "If you're not doing something new that makes you feel uncomfortable, then chances are, you're not stepping far enough outside your comfort zone. I want you to volunteer in an unfamiliar place. Bake cookies for a neighbor or friend you've not seen in awhile. Do that 4-H project you have no experience doing. Be the leader 4-H has shaped you to be."