Nodaway Valley junior Lindsey Davis and freshman Izzy Eisbach were each named to the Iowa Print Sportswriter Association's all-state girls basketball teams for Class 2A following the recent state tournament.
Davis received a first team spot, along with Addison Klosterbuer and Desta Hoogendoorn of Central Lyon, Payton Petersen and Jaydn Petersen of Dike-New Hartford, Clara Teigland of Treyor, Madison Brower of Sibley-Ocheyden and Akaysa Duitscher of Pocahontas Area.
Eisbach is one of two freshmen to make all-state status in all of Class 2A. She is one of five regardless of class. She is a third team member in 2A with jaidyn Sellars of Panorama, Morgan Neuroth of East Marshall, Kora Alesch of MMCRU, Bailey Boeve of Hinton, Alyssa Lux of Cascade, Payton Bush of Mediapolis and Brooklyn Love of Hudson.
Davis averaged 25.7 points, 5.5 rebounds, 3.5 assists and 4.7 steals per game. Her 591 points on the season finishes tops in Class 2A. Her field goal attempts (479) and makes (221) are also leading stats. Davis led the Wolverines with 60 3-pointers on the season.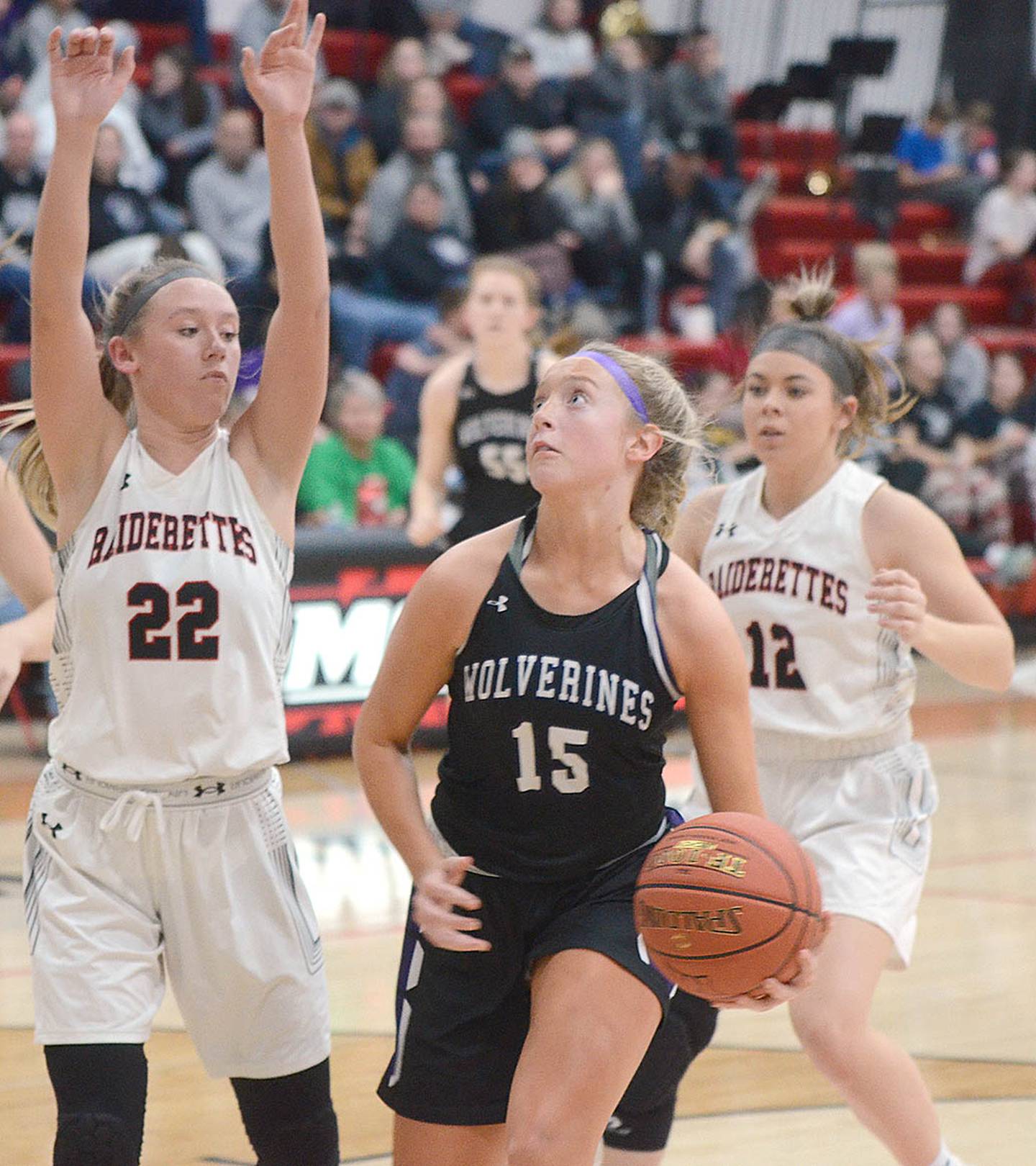 Eisbach canned 44 3-pointers and averaged 14.7 points, 5.8 rebounds. 4.4 assists and 4 steals per game. She finished second in the state among freshmen in steals in a game and third in the state among freshmen in assists per game. She leads several statistical categories among Class 2A freshmen.
Iowa State commit Audi Crooks of Algona Bishop Garrigan was named 2023 Miss Basketball.