Editor's Note: See complete results from state archery and coverage of national qualifiers in an upcoming edition.
Archery programs at Nodaway Valley and Orient-Macksburg this season came in knowing they were on target for a big year, however both programs experienced success this year that far exceeded their expectations.
The Wolverines have their highest amount of archers they've had on a team with 58. There were 18 archers who qualified individually for the state tournament, which was held over the weekend on the Iowa State Fairgrounds, and 11 of them qualified in both bullseye (the standard archery target) and 3D (which includes animal targets at varying distances).
This was also the first year Nodaway Valley experienced multiple teams making the state tournament. The school's elementary bullseye and elementary 3D teams qualified for state. At the middle school level, both teams qualified.
"Overall this year has been tremendous," said Nodaway Valley co-head coach Bill Newbury, who coaches alongside Susan Stevens and assistant coaches Mandy Breheny, Sam Schwartz, Ryan Zenor, John Van Horn and Javier and Jennifer Rubio. "We have kids this year who have shot better than they ever have. All in all, everybody's done great."
Unfortunately, due to the amount of slots that were available at this year's state tournament, only the middle school teams were actually able to compete at the state tournament. There were 1,800 openings across the entire weekend.
Newbury speculates that an exciting buzz around archery, seen in the community, on social media, and from other sources, has inspired newer archers to join the team. It has been a big jump since 2015, when three Nodaway Valley archers went to their first tournament, until now.
"A lot of it is that you don't have to be the ultimate athlete to shoot an arrow. It's really nice that we have a lot of kids who aren't the strongest or fastest kids in the world. This is a sport that anybody can go out for and do a great job at. All you need to be able to do is believe in yourself and focus, and you can do great at it," Newbury said. "All in all, it has been a great year."
Orient-Macksburg has also experienced a fun year, with a team qualified for state. That's coming from one of the smallest public schools in the state. A rule within scholastic archery allows small schools like Orient-Macksburg to bring younger archers up to compete with older groups to form a full team.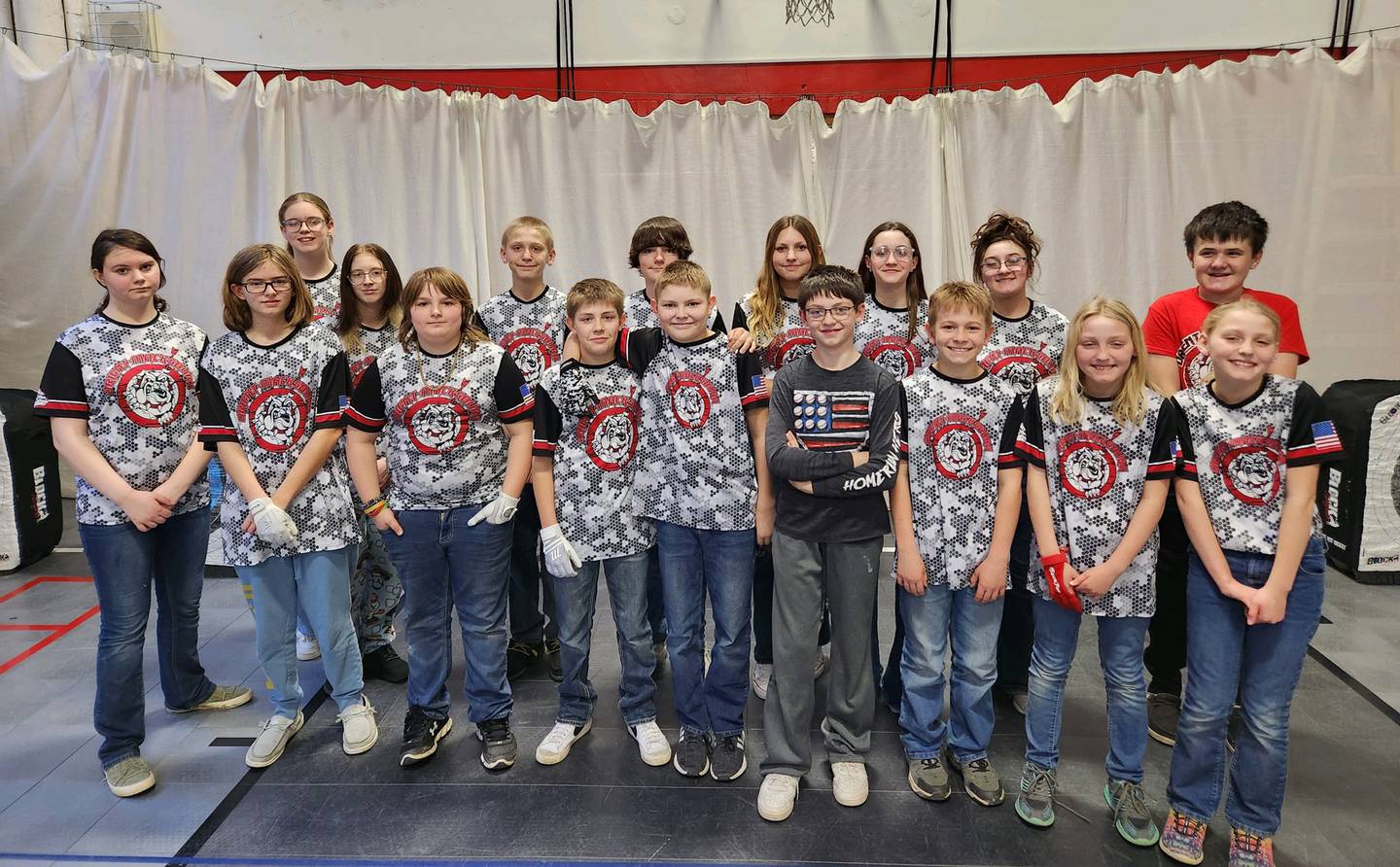 The Bulldogs are coached by Jeff and Jamie Hanscom, as well as a host of others. The Hanscoms say they increased their number of bullseye qualifiers by 80% this season and 3D qualifiers by 50% over last season.
"I think we have the least amount of kids as well," Jeff Hansom said. They said their total team includes no more than 30 archers. "Our kids are excited."
Nodaway Valley qualified three archers for nationals, later this spring. Those include Collin Akers, Lilly Hauf and Corbin Hubenka. See full results of state archery in an upcoming edition.