Head coach Abbey Queck says that one of the things she'll remember about this year's Nodaway Valley softball season is how much fun the team had and how well they bonded together.
While the Wolverines were 5-17 on the season, a lack of wins wasn't going to determine the outcome of a season for this group, Queck said.
At the close of the campaign, they have four players on all-conference teams in the Pride of Iowa Conference. Maddax DeVault made first team as an infielder, Lindsey Davis second team as a catcher, Jorja Holliday second team as a pitcher and Izzy Eisbach as an honorable mention.
DeVault hit .391 on the season, which led NV. Out of the lead off spot in the order, she had 15 singles, seven doubles, two triples, one homer and five RBI. She was able to utilize her speed for 20 successful stolen bags out of 21 attempts, and in the field, she had a .907 fielding percentage.
"All around, Maddax is a great hitter, she's a great fielder. She's just an all around solid athlete. I like that she gets to end her career on a high note, finishing first team all-conference," Queck said. "She's going to be so missed next year."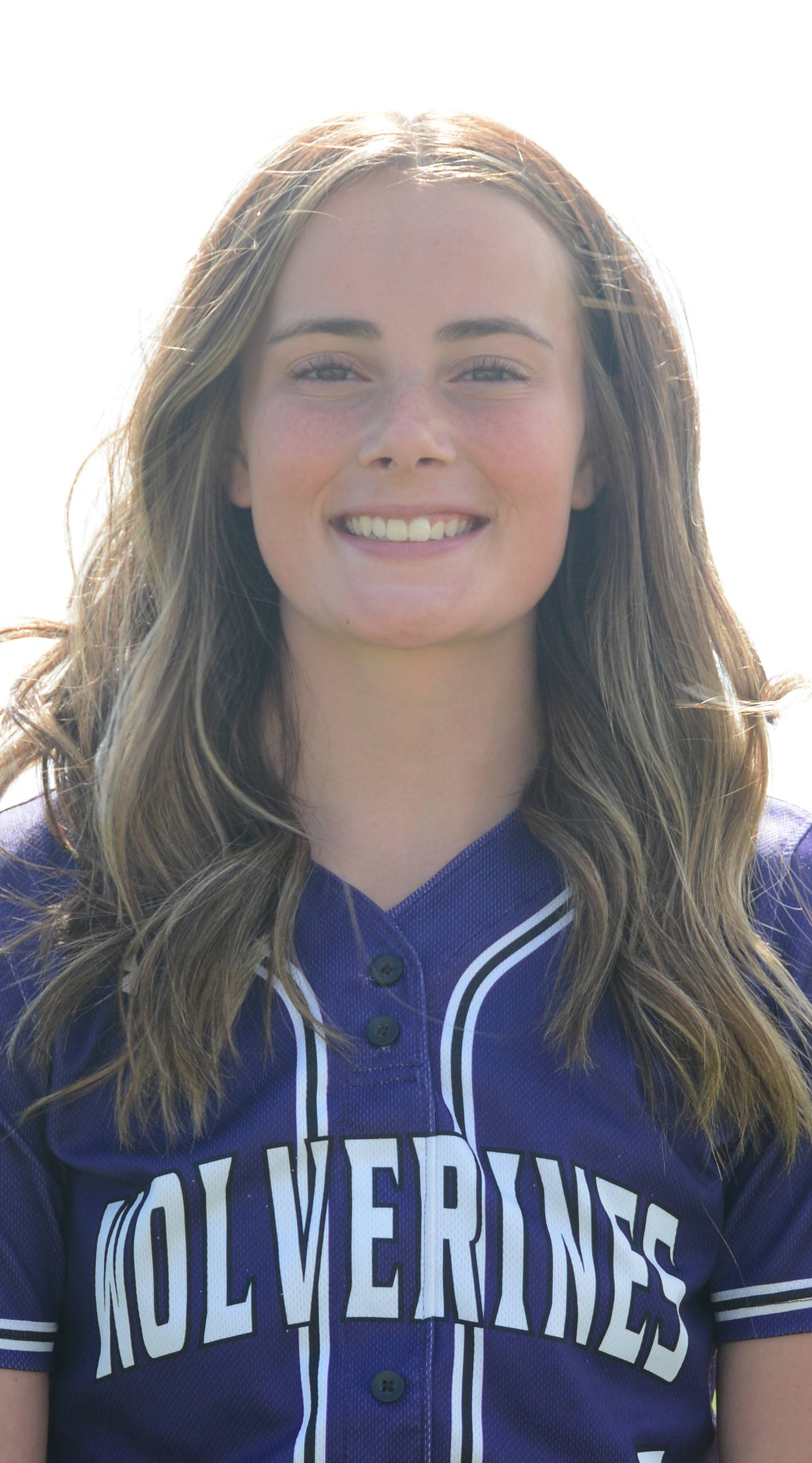 Davis hit .317 out of the third spot in the order and also finished with five RBI. She was a good quarterback for the team in the sense that she called pitches for the pitchers.
"Lindsey stepped up a lot this year. I think playing all of the varsity sports like she does, those help her with her confidence, and that has skyrocketed this year," Queck said. "She does a great job of calling pitches for Jorja and is a good 3-hole hitter. She does a nice job up there of making adjustments. I definitely think she's a contender for first team catcher as well and had a great year."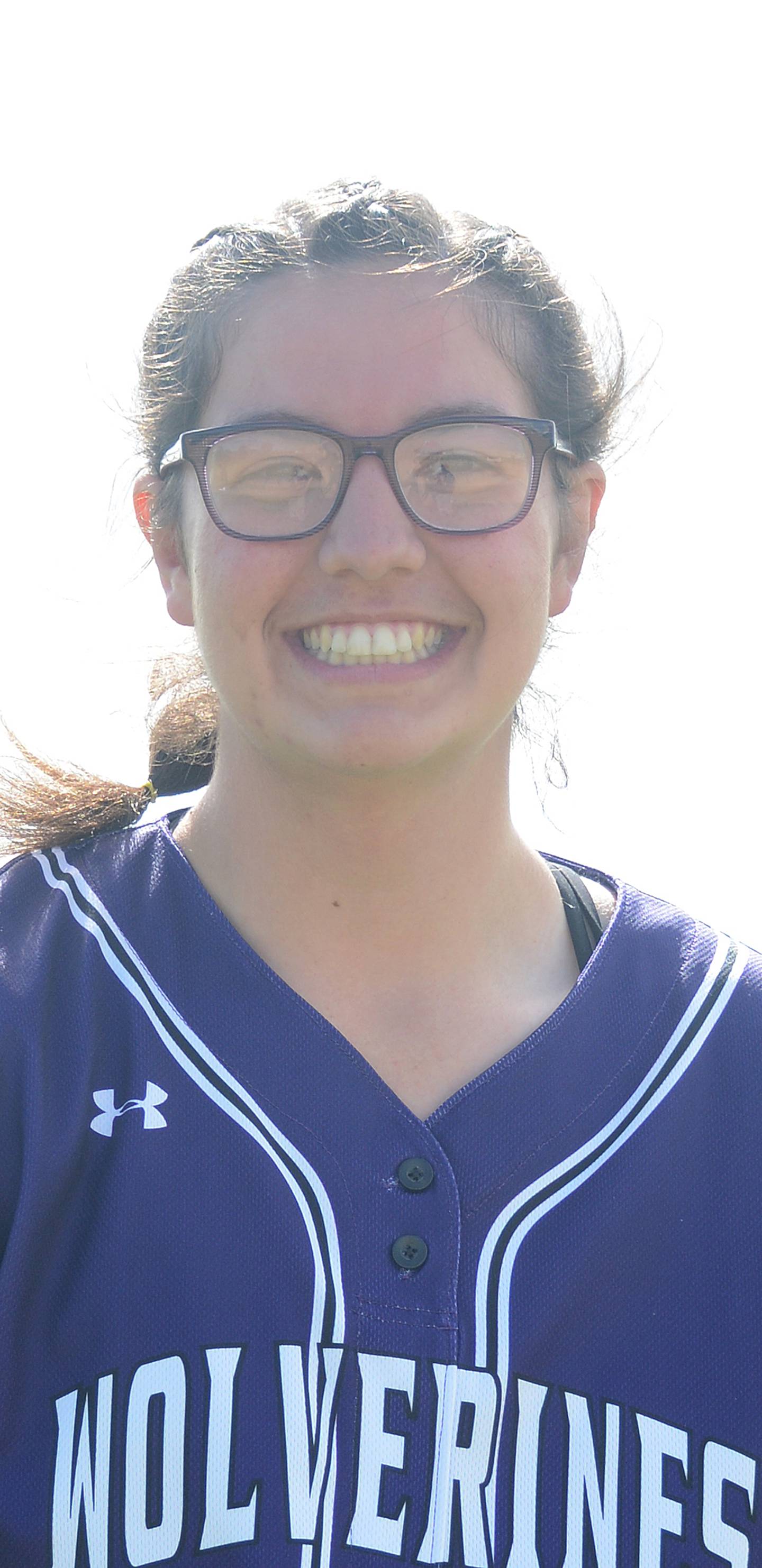 Holliday pitched 114 1/3 innings for the Wolverines and finishes the year with 104 strikeouts and an earned run average of 1.12. She walked just 21 hitters on the season and hit 10. Queck said that the year-round softball that Holliday plays showed on the high school diamond this summer. Holliday's 12 RBI were second-best on the team. She also hit two homers.
"A lot of the girls kind of looked up to her. She plays all year round. I think there were only two conference teams who had over six hits against her, which is phenomenal. If we could have made just a few more plays behind her I think she would have shined even brighter," Queck said. "Our conference is very good — you know, three of the teams made it to state — so it's very good to see Jorja make second team all-conference as a pitcher."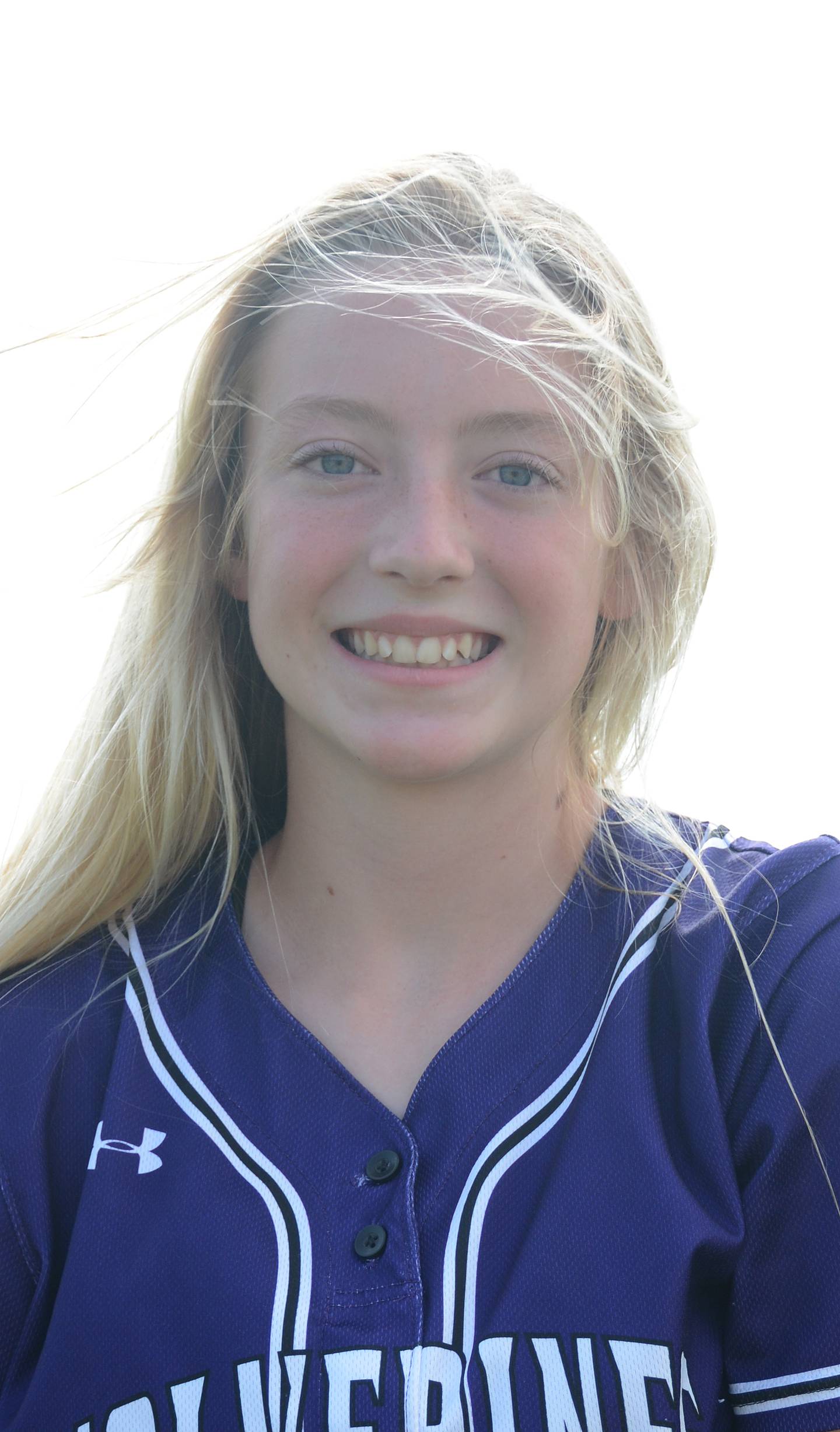 Eisbach, an eighth-grader, finished her debut high school season with a team-high 13 RBI and a second-best 21 hits, hitting .356.
"Last year, I'm not sure Izzy had the greatest softball season, but she came out this year and played phenomenally. She played great at third base, had a very good batting average for an eighth-grader. She listened so well and gave 110% every game, which is awesome to see," Queck said. "I'm super proud of how she progressed this year."
Whitney Lamb and DeVault are the two seniors the Wolverines say goodbye to. This also was Queck's last season as head coach.
"We had a lot of underclassmen and I think the girls had a very fun season. Yes, we didn't have many wins, but I also think sometimes having a season where you have a lot of fun and the girls get along very well, we didn't have any drama or problems on our team. I think that alone makes a successful season," Queck said. "I think it was a really fun season and a good way to end my last coaching for awhile."
First Team
Alivia Ruble, Breanna Nolte, Josie Hartman and Kaylee Bauer (SEW); Campbell German, Brynnley German, Jackie Kleve (MSTM); Halsie Barnes, Payten Lambert and Addy Reynolds (MA); Sterling Berndt and Emily Jones (Wayne); Kylee Rockhold (CD); Kaitlyn Mitchell (EU) and Maddax DeVault (NV).
Second Team
Hallee Hamilton (CD); Mallory Raney and Kaylin Lack (EU); Sadie Cox and Zoey Reed (Lenox); Anna Parrott (MSTM); Breya Nickle (MA); Jorja Holliday and Lindsey Davis (NV); Skylar O'Brien and Clara O'Brien (Wayne).
Honorable Mention
Bridget Murphy (Bedford); Annika Evertsen (CD); Noelle McKnight (EU); Caitlyn Maynes (Lenox); Hadley Pearson (MSTM); Zoey Larson (MA); Izzy Eisbach (NV); Emma King (SEW); Ryanne Mullen (SWV); Izzie Moore (Wayne).