After a softball season in which they earned their first regional tournament win in several years, the Orient-Macksburg Bulldogs have three players named to the Bluegrass Conference's all-conference teams, which were released this week.
On the first team are eighth-grade infielder Emma Boswell and junior outfielder Christa Cass. Sophomore utility player Kinsey Eslinger made honorable mention.
Boswell pitched 60 1/3 innings for the Bulldogs, finishing with a team-low 4.01 earned run average.
She sizzled at the plate, breaking her mother Jessica's previous batting average school record at .627. She hit 36 singles, eight doubles, four triples and four home runs on the season, all while driving in 38 runs and going 15-of-15 stealing bases, scoring 35 runs.
Boswell was also named to the south central district team, as determined by the Iowa Girls Coaches Association (IGCA).
"I knew coming in that Emma would be a good player for us. Statistically, by far, she had the best season of any eighth-grader in the state," said O-M head coach Mike Cooley.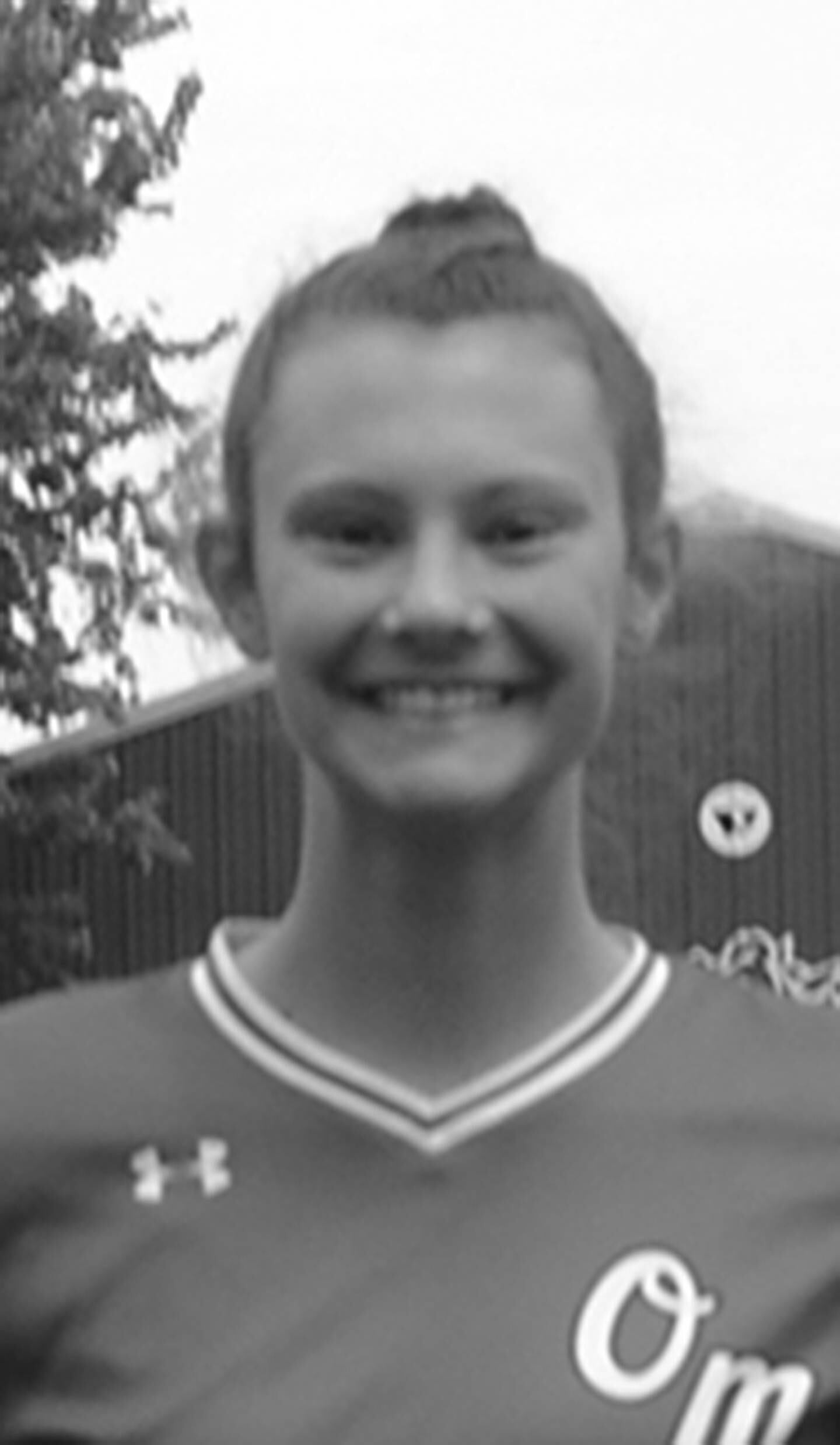 Cass hit out of the No. 2 hole in the batting order and was a versatile hitter for the Bulldogs in that she can hit for power or utilize her speed after laying down a good bunt. She hit .395, with three doubles, two triples and two home runs, and had 19 RBI. She was 20-of-20 in stolen bases and even had two wins in the pitcher's circle for the team. She scored 35 runs, tied for most on the team with Boswell.
"Christa has a lot of speed and gets to a lot of balls. She does a phenomenal job in the outfield. She's one of the fastest outfielders in the league, made a lot of plays there, and then she batted almost .400," Cooley said. "People aren't really sure how to play her at the plate because she had several extra-base hits in addition to being a really skilled bunter. She can bring the short game and the long game, which keeps teams off balance, and I liked having that toward the top of the order."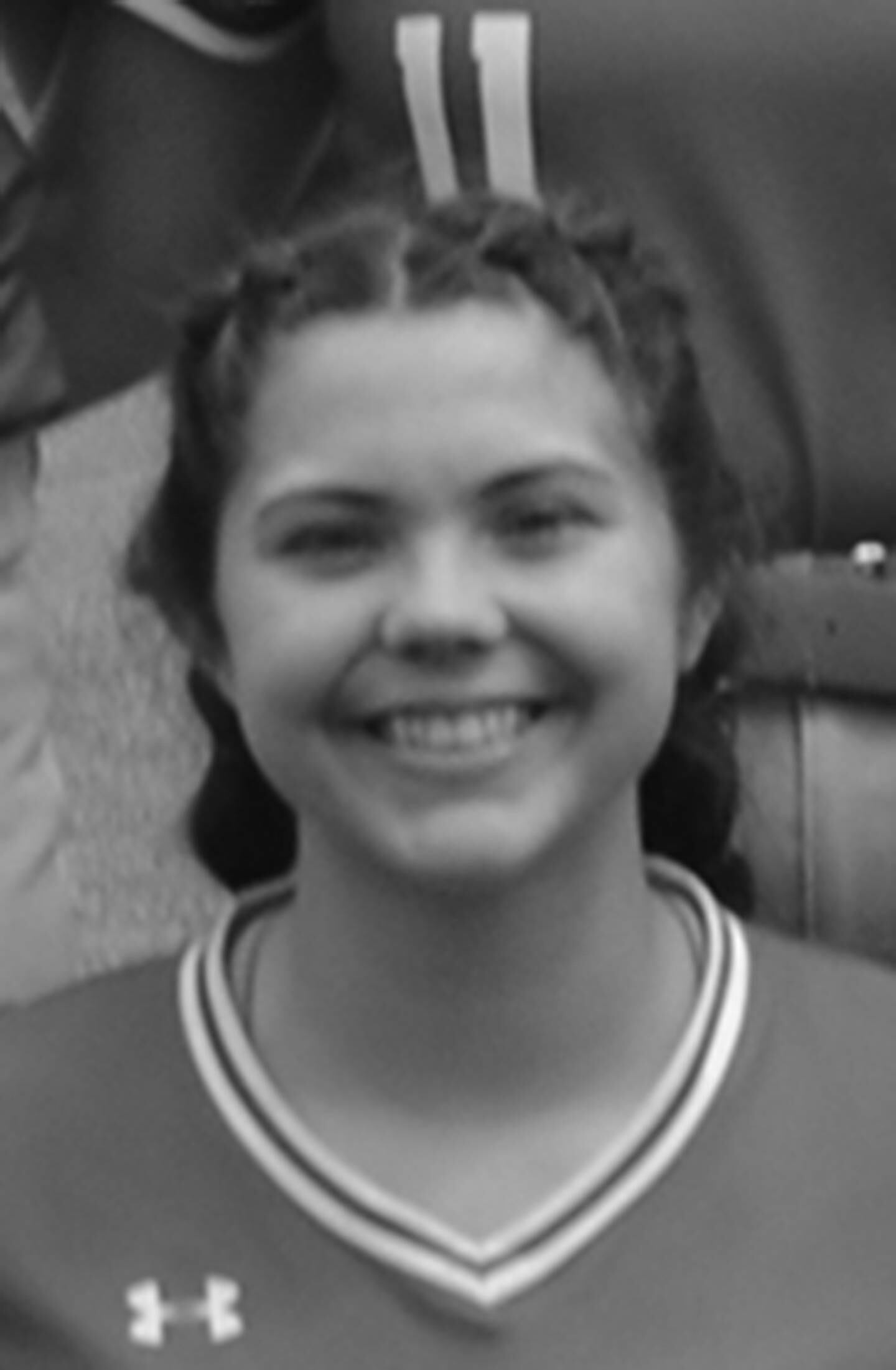 Eslinger proved again this season to be another versatile player for O-M. She not only hit .315, which included two doubles and 24 RBI, but she played shortstop when Boswell pitched and oftentimes pitched for Boswell when she played shortstop.
Eslinger went 8-for-8 stealing bases, scored runs 24 times this season and recorded two wins in the pitcher's circle.
"Kinsey had a really good season. It may have been overshadowed a little because Emma had such a good year, but she had 20-some runs and 20-some RBI. A lot of years that would put you on that first or second team. Our conference had a lot of good players," Cooley said. "Kinsey's a good ball player, is pretty consistent. I can count on her to be competitive, she's willing to step in and pitch in the middle of a game if I need somebody to stop a rally or break the other team's momentum."
O-M went 10-19 on their season. Twin Cedars, out of that league, finished as Class 1A state champions for the first time in school history.
Cooley said the goal for his club was to improve each time they took to the diamond and each time they stepped to the plate. For the most part, he feels they accomplished that this season.
"I'm looking forward to next year. We've got a lot of key pieces coming back," Cooley said. "I'm looking forward to these kids seeing if we can play up to our potential and see where we can be at the end of next year."
The Bulldogs bid farewell to senior Janesa Tonnberg this season. Tonnberg played outfield and hit .270 on the year. She was 11-for-12 stealing bases and scored 10 runs. More than that, Cooley said she was a great, intelligent and mature role model for the rest of the squad. She was O-M's nominee for the E. Wayne Cooley "You Can" Award recently.
"Janesa improved each year as a ball player, but more importantly, she's been very responsible and a great role model for the rest of the players," Cooley said. "She's very mature for her age — she knows when to have fun, knows when to be serious — and she led our team by example this year."