GREENFIELD — Nodaway Valley used a fast start to a resounding 85-59 victory over visiting Creston Friday night in non-conference girls basketball.
The Wolverines led 19-6 after the first quarter using effective pressure defense and good rebounding to get out to the fast start.
Senior Whitney Lamb hit four 3-pointers in the first half and three more in the second to tie the program record for made treys in a game. She finished with 21 points, all from beyond the arc. The Wolverines hit a dozen 3-pointers for the game.
"I was kind of off in warmups and was getting nervous because I think that's my role, is to get out there and shoot, but coach has told us all this week to not be afraid to go out and shoot, so I just went out there and hit 'em," Lamb said.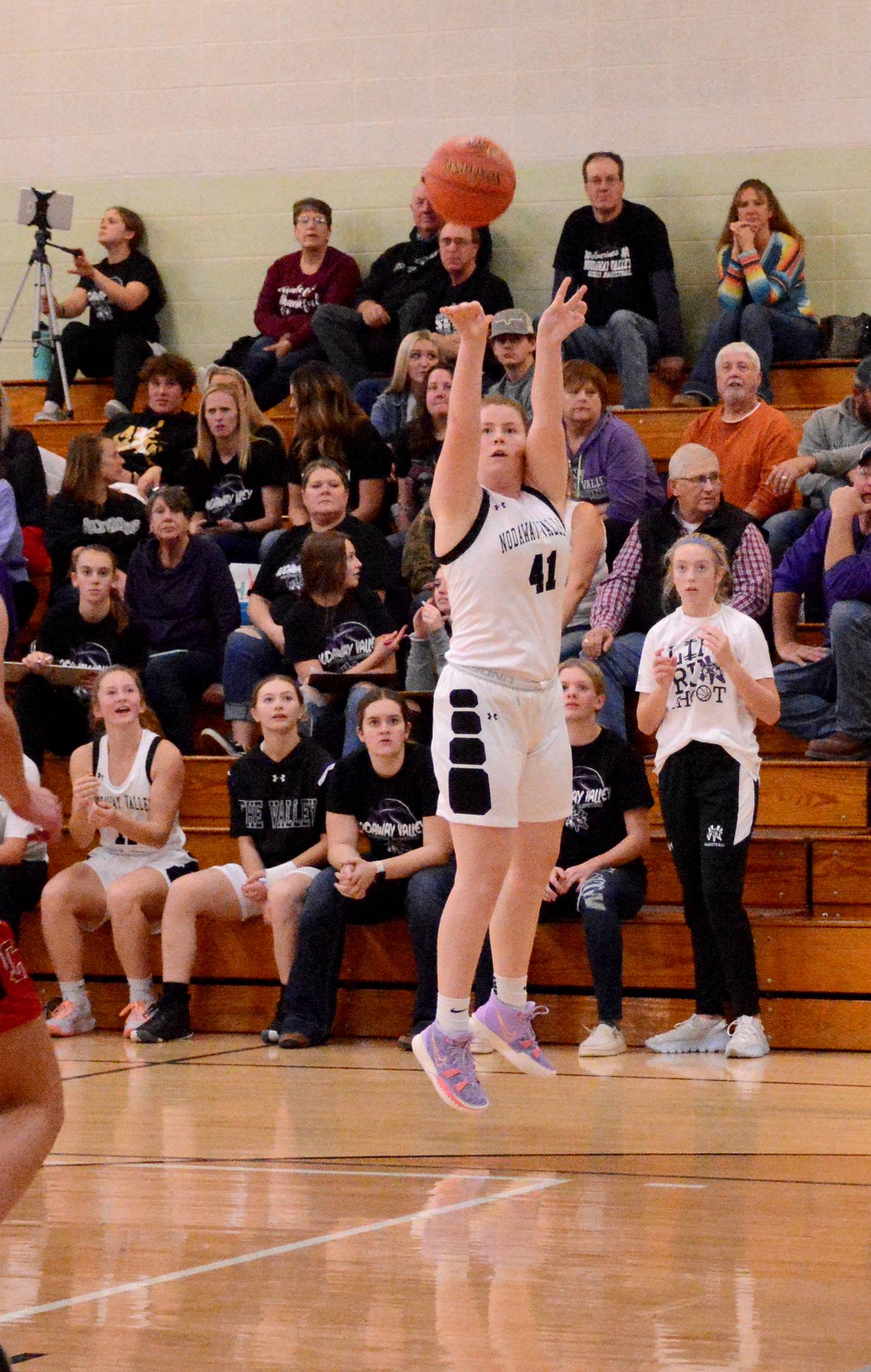 Also chipping in double-digit scoring was senior Maddax DeVault, who scored 25, Lindsey Davis with 15 and Jorja Holliday with 10.
"We came out with some fire which built our confidence. We knew what their strengths were and what their weaknesses were. The kids came out and really pushed the issue offensively and defensively. It obviously helps when you hit that many 3s as a team," said head coach Brian Eisbach. "Our message is one game at a time. We did some things tonight really well and did some things we need to clean up. When your kids come out like that, are having fun, winning is fun but we've gotta keep building and fixing those little things."
The Panthers were led with 35 points from junior post Doryn Paup, many of those points coming after the intermission.
NV boys fall to GVC
Nodaway Valley's boys lost 82-31 against Grand View Christian Friday night at Saydel High School.
See much more on the latest sports in the Dec. 8 Adair County Free Press or Fontanelle Observer.